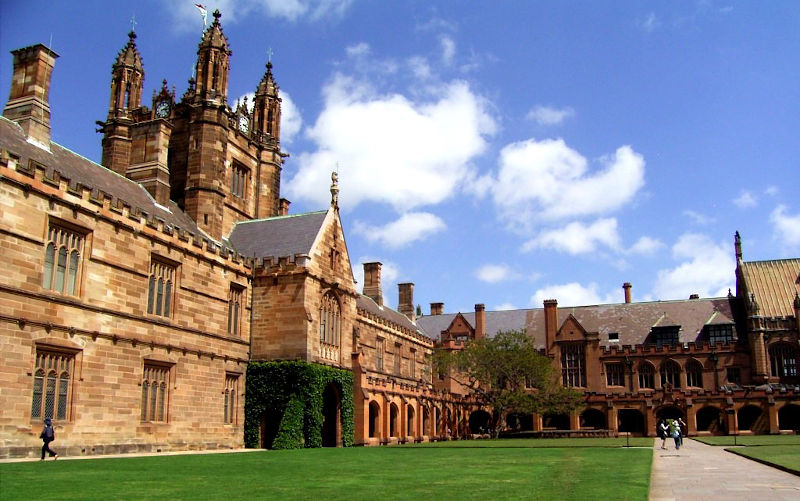 What is the core purpose of a university? Is it to share knowledge and engage in research? Or is it to make money? Our analysis of university management rhetoric versus financial reality for Australian public sector universities finds that they have drifted far away from their core mission to become property development and financial investment vehicles.
We have analysed the annual reports of 37 universities in the Australian higher education system over the last two decades. One of our most striking findings is that during the COVID-19 pandemic in 2020 and 2021 university managements focused on their investment portfolios, while staff and students took a big hit. This included significant redundancies, restricted research funds, course and subject cuts, and increased workloads related to online teaching.
We found that public universities' projected revenue for 2020 was only $1.8 billion less than in 2019. However, their collective cash and investments increased by 9.8% to $24.6bn. This increase is in stark contrast to the official financial data tabled by universities in Federal Parliament, which runs about 18 months behind their annual reports date. This delay allows universities to shape a narrative about their activities that does not stand up to scrutiny.
At the end of 2021, Australia's 37 public universities had amassed more than $60 billion in assets. The rationale for creating such a sizeable asset base was to protect universities from unforeseen adverse circumstances. However, despite the fact that the vast majority of them have significant cash reserves, they used the COVID-19 pandemic to justify the termination of around 35,000 academic and professional staff, while slashing courses and further casualising university workforces.
University annual reports clearly demonstrate their investment in buildings and other financial assets is a strategic choice. Contrary to their own rhetoric, it is not based on putting money aside for a so-called 'rainy day', but on a business model that has reduced faculty to contract labour and positioned students primarily as customers.
This business model is driving the Australian higher education system to a breaking point.
Compare this crisis in our universities to the hand-wringing over potential job losses in the coal industry that currently directly employs about 40,000 people.
We would like to know why those in power seem willing to see our universities' workforces decimated. Do they not see how the quality of teaching and research is directly related to the quality of employment for academics and their related working conditions? Or is it because those in power feel threatened by the 'ivory tower elitists' who supposedly dominate our universities and who therefore deserve continually declining working conditions?
Such views are as pernicious as the authoritarian forms of governance that now dominate Australia's public universities.
Public universities are supposedly not-for-profit organisations, registered charities with a primary function to educate citizens in a wide range of disciplines and professions and conduct research for the benefit of society. Over the last three decades, however, university executives have been empowered by state and federal legislation to transform Australia's public educational institutions into for-profit property development and investment vehicles. This has enabled the reshaping of universities into autocratic institutions that are unethical in their treatment of staff and students.
This unethical behaviour includes the bullying and intimidation of critics, widespread wage theft, an overpaid cadre of unaccountable senior executives, and the destruction of whole disciplines. Many well-qualified and high-achieving academics and professional staff have left the sector or suffered burnout and the psychological trauma of being endlessly 'restructured' and surveilled by managers who appear to have no understanding or appreciation of the damage they are causing.
The relentless performance management of university staff corrodes the democratic values and principles upon which the public university system was founded and on which it should continue to be grounded.
The legislated functions contained in university acts make clear that public universities should serve the public interest. However, the neoliberal policies that currently inform executive and senior managerial decision-making in Australia's public universities relegate those functions to virtual irrelevance. The widespread adoption of accounting methodologies explicitly developed to manage the finances of for-profit corporations is just one example of how those functions have been rendered irrelevant. An ethically grounded accounting discourse informed by the public interest principles of transparency and accountability would go a long way to restoring staff and student confidence in how our universities are run.
Public Universities Australia (PUA) was created last year to instigate broad and urgent changes in the Australian higher education system. It consists of a wide range of organisations representing academic and professional staff and students throughout Australia.
On behalf of our colleagues in PUA, we argue there is a critical and urgent need to review the governance of Australia's public universities. Accountability and transparency are core principles that our universities' executives appear to have abandoned. The Federal Labor Government and Minister for Education have a historic opportunity to work with us to restore confidence in how our universities are governed and run. A primary focus for democratic intervention and reform should be the operations of public universities' governing bodies, known primarily as university councils, university senates and boards of trustees.
The roles and composition of these councils are legislated by Acts of Parliament. They are responsible for high-level strategic direction, significant financial planning, staff appointments and performance, monitoring management compliance, and allocating funds.
Governing councils delegate a broad range of powers to their vice-chancellors, who command eye-watering salaries that are not commensurate with their responsibilities. Most of them command salaries over $1 million. Vice-chancellors claim their leadership has driven improvements in the quality of their universities' teaching and research. What most of us on the frontline of teaching and research experience, however, are larger class sizes, less time with our students, declining student performance, and fewer resources and funding available for our research.
Public Universities Australia has issued a Declaration of the principles, practices and protocols that should guide Australian public universities' governance, funding regimes and praxis. The Declaration argues that public universities' governance should be collegial, transparent and accountable. The principles are summarised in a series of actionable points, which have also been translated into a hypothetical 'Model Act' to re-establish Australian public universities as statutory bodies owned by and acting for 'the public'.
To achieve the kinds of broad-ranging reforms required, we call for a Royal Commission into the governance of public universities. The terms of reference should focus on their undemocratic structures, lack of transparency and accountability, profit-making activities, unhealthy relationships with senior management, and external consultancies and engagement with the Big Four accountancy firms.
A Royal Commission would be a first step in challenging the corporatisation of the higher education system. It would allow the Australian people to reclaim education as crucial to the project of democratisation, educating students to engage in the relationship between equality and social justice as fundamental to the continual rejuvenation of public life.