'Parliament should endorse the Banking Amendment (Deposits) Bill 2020 to explicitly rule out the possibility of bail-in where authorities would allow banks to convert your deposits to shares in a banking crisis — should be a no-brainer for any government."(John Hewson)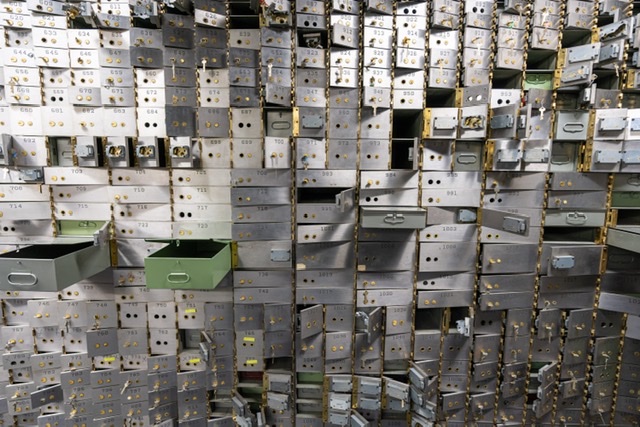 The Senate Economics Legislation Committee has extended its inquiry into the Banking Amendment (Deposits) Bill 2020 until 24 August. The amendment gives explicit protection to bank deposit holders against "bail-in." In simple English, it stops the banks stealing our money.
The Financial Sector Legislation Amendment (Crisis Resolution Powers and Other Measures) Act 2018 sneaked into law when it went through the Senate on what critics called the Valentine's Day massacre of February 2018. There were eight Senators present. This was more than lazy inattention by our honourable members.
The 2018 legislation is designed to give bankers the "bail-in" option in the next global financial crisis because central banks and governments around the world fired off their ammunition propping up the system after the 2008 melt-down. Instead of governments bailing them out, the banks will bail themselves in by financial cannibalism.
The bail-in policy was first enforced in Cyprus in 2013. It has since crept into law around the world except in India where public opinion mobilised in 2017 and created such an uproar that the Government withdrew, at least for the time being. Australia is now close to swallowing this witches' brew cooked up by international authorities such as the Financial Stability Board to protect the system at the expense of the common man.
To say that Treasury and APRA were disingenuous in their submissions to the current Senate inquiry is to understate their duplicity in pretending that the 2018 Act does not include deposits. The Australian Citizens Party in one of their many media releases on the issue quotes Sir Walter Scott. "Oh what a tangled web we weave when first we practise to deceive." The Treasury does not have a leg to stand on. "In trying to claim Australian deposits can't be bailed in, but then opposing a bill that would ensure beyond doubt that they can't, the Government has twisted itself in a knot." There is simply no excuse for not passing the amendment introduced by Senator Malcolm Roberts and now being studied by the Economics Legislation Committee.
Australian economist and Parliament House insider John Adams is talking himself hoarse opposing the bail-in strategy. He can be seen with financial analyst Martin North on their YouTube channel, "In the Interests of the People" The most interesting comment on the 2018 legislation comes from another banking and Liberal Party insider, Nick Hossack, whose position might be described as purist Milton Friedman. "Market discipline" is his mantra and he deserves credit for his honesty.
Hossack is quoted in a comprehensive report on the bail-in issue by ABC business reporter Nassim Khadem which is easy to find online. "If legal clarity is the goal, then it would be better for market discipline of banks to be clear in the legislation that depositors do face some risk of write-off or conversion to shares."
This is realistic. Economists tell us a bank deposit is an unsecured loan to a bank. Personally I think it is not good public policy. It is all very well for insiders like Tim Wilson, the Liberal MHR for Goldstein, to tell us we can buy precious metals but most of us are not Rockefellers and if we all take our money out of the bank and buy gold ingots from the Perth Mint governments will soon act to stop such a run on the banks.
Mainstream economist, banker, former Opposition Leader and nearly Prime Minister John Hewson has wiser advice:
"Parliament should endorse the Banking Amendment (Deposits) Bill 2020 to explicitly rule out the possibility of bail-in where authorities would allow banks to convert your deposits to shares in a banking crisis — should be a no-brainer for any government."
The Covid interlude is giving internet surfers time to examine fresh thinking on economics. Rob Johnson, President of the Institute for New Economic Thinking (INET) runs a podcast known as "Economics and Beyond" that is worth a visit. INET kicked off with a $50 million donation from notorious Hungarian George Soros, unbeloved of the Bank of England. Johnson previously managed currency trading on Wall Street for Soros. On 11 May last year, a week before the Australian federal election, Johnson and Joseph Stiglitz met Pope Francis at the Vatican to link INET with the Pope's educational initiative of Scholas Occurentes. They discussed the growing disaster of inequality in societies worldwide with Pope Francis and Scholas directors Jose Maria del Corral and Enrique Palmeyro, which just goes to show that politics and economics produce strange bedfellows.
The INET podcast of 3 August gives us a wonderful hour and a half conversation between Johnson and Robert Skidelsky who commences the session reading the letter Keynes wrote to Hayek on 28 June 1944 while crossing the Atlantic on his way to Bretton Woods. This is the famous "drawing the line" letter I quoted in the post on Twinkle-Toes Turnbull in Pearls and Irritations, 29 December 2017. Lord Skidelsky, biographer of Lord Keynes, concludes that we need them both — Keynes and Hayek. In other words, we need balance. As we attempt to clean up the mess created by decades of deregulation, privatisation, contracting out the duties of government and annihilation of the civil service we may reflect on just how difficult it is to maintain balance in public administration.
Meanwhile the hopes of millions of Australian bank deposit holders rest on the broad shoulders and sharp mind of South Australian Labor Senator Alex Gallacher who is deputy chair of the Senate Economics Legislation Committee. Gallacher and Centre Alliance (now Independent) South Australian Senator Rex Patrick exposed Treasury's phony arguments during hearings on the cash-ban legislation but Gallacher had to take sick leave before completion of that inquiry and Labor unfortunately failed to join the excellent dissenting report from Tasmanian Greens Senator Peter Whish-Wilson.
The Chairman of the Committee is Liberal Senator Slade Brockman, a middle-aged conservative member of the West Australian landed gentry. I hope his phone is ringing hot with calls from grassroots Liberals urging him to recommend Parliament accept the amendment to exclude deposits from bank bail-ins. I dare say the Brockman family would not want Slade's name to go down in history as the man who sold out Australians to the banks.