China, Health
QUAD: A public relations exercise to disguise Big Pharma's obstruction and to combat Chinese vaccine successes
Mar 15, 2021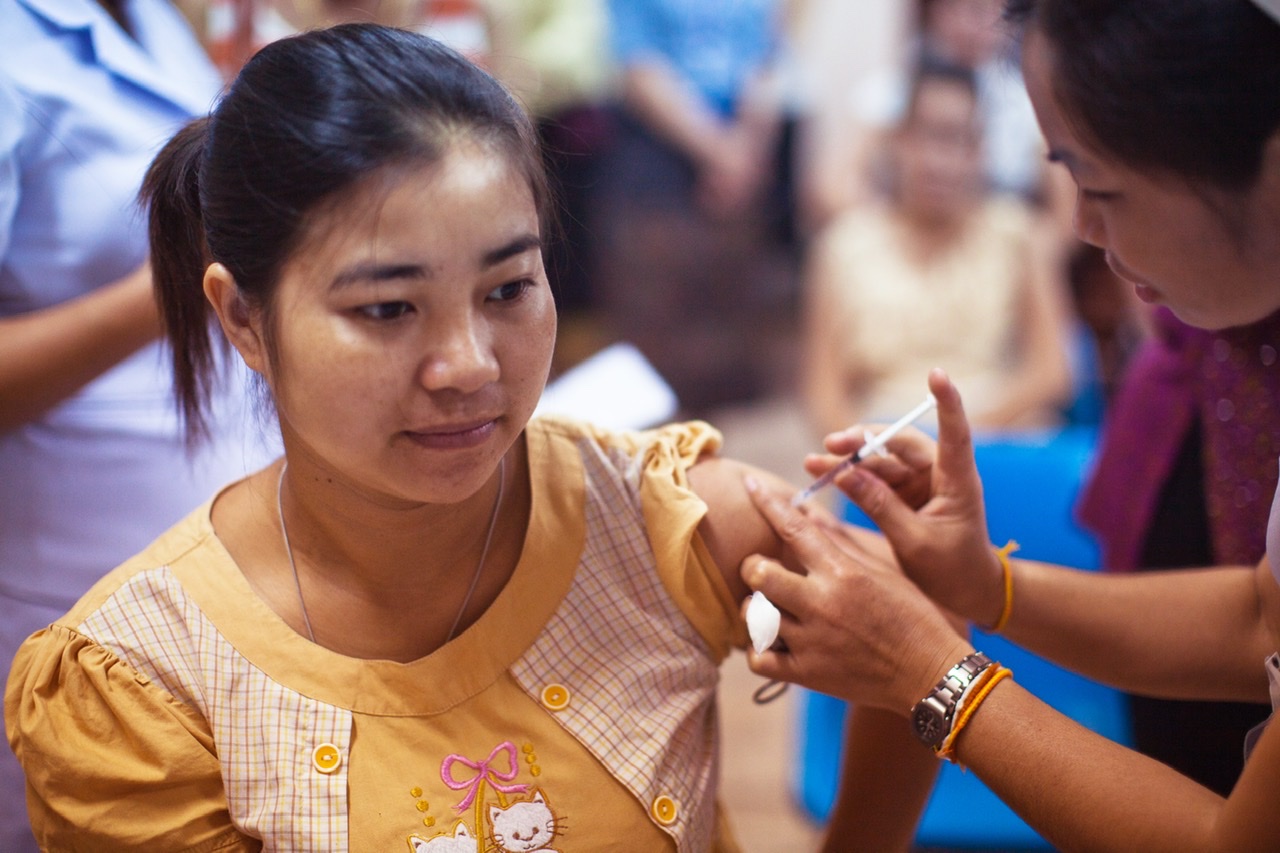 QUAD (US, Japan, India and Australia) was regarded as a strategic bloc to contain China. However, the recent virtual meeting between President Biden and Prime Ministers Suga, Modhi and Morrison ,whilst highlighting the provision vaccines to the region was really about curbing Chinese vaccine successes- an expression of soft power.
One outcome of the QUAD was US funding the manufacture of Johnson and Johnson vaccines by India and Japan with minor logistic help by Australia which was probably money already committed. In addition to countering China's diplomatic success with vaccines, the aim of the meeting also seems designed to thwart the World Health Organisation and over 100 developing countries who are seeking to override the monopoly intellectual properties in vaccines held by Big Pharma including Johnson and Johnson.
All members of QUAD had already signed up for the WHO Covax scheme which was designed to distribute Covid vaccines to all countries. China had signed up. Indeed when Prime Minister Morrison and Foreign Minister Payne first announced their proposal for inspections of China (at the behest of Donald Trump) they received negative responses from Macron, Merkel and Johnson, and others who were concerned that this would seriously complicate their efforts with the WHO already underway to create Covax and with the Chinese locked in. Their concern was to try and mitigate vaccine nationalism. Trump refused to join because, encouraged by Big Pharma, he wanted to monopolise the vaccine market , first for US domestic needs, but then for international leverage, presumably against China. Biden quickly reversed that and announced a substantial contribution to Covax.
In the meantime, vaccine nationalism took off as vaccine.  This left most of the world unable to get supplies and the Chinese and Russians rapidly filled the void. The Diplomat of March 3 2021 described the Chinese response:
"China's vaccine diplomacy campaign has been a surprising success: it has pledged roughly half a billion doses of its vaccine to more than 45 countries, according to a country-by-country tally by the Associated Press. With just four of China's many vaccine makers able to produce at least 2.6 billion doses this year, a large part of the world's population will end up inoculated not with fancy Western vaccines boasting headline-grabbing efficacy rates, but with China's humble traditionally-made shots. It's a potential face-saving coup for China which has been determined to transform itself from an object of mistrust over its initial mishandling of the Covid-19 outbreak to a saviour. … China has largely capitalised on slower than hoped-for deliveries by US and European vaccine makers. "
https://thediplomat.com/2021/03/chinese-vaccines-sweep-much-of-the-world-despite-concerns/
Vaccine supplies have quickly become very influential soft-power weapons. Mexico is a stark case. Denied US vaccines, Mexico has rushed into Chinese vaccines, as has most of Latin America. The Quad provided vaccines will be arriving very late and well after the Chinese' vaccines that are now being distributed.
Actions by wealthy countries, including Australia, in the WHO have thwarted the production of vaccines for poorer countries. Oxfam International on 10 March 2021 described this as follows:
"Rich nations are vaccinating one person every second, while the majority of the poorest nations are yet to give a single dose. The US, UK, the EU [and Australia] are blocking proposals at the WTO to help poorer countries get vaccines more quickly. … Many of the rich nations are blocking a proposal by 100 developing countries to be discussed at the WTO which would override the monopolies held by pharmaceutical companies and allow an urgently needed scale-up in the production of safe and effective Covid-19 vaccines to ensure poorer countries get access to the doses they desperately need."
The Washington Post of March 6 2021 described the situation as follows:
"In recent days (the Director General) of the WTO has made a pointed plea for the waiver of some patents … for Corona Virus vaccines and medical supplies. The 164-member WTO is deadlocked over a proposal to do so put forward by India and South Africa on behalf of countries with little or no vaccine doses. The idea has been roundly opposed by the US and largely other Western countries, where major pharmaceutical companies are based."
The QUAD meeting looks very much like an attempt to disguise Big Pharma's destructive influence and to combat the dramatic success of China (and Russia) in the distribution of vaccines.
Vaccine nationalism is alive and well with wealthy countries, including Australia, being obstructive in the WHO in opposing the waiver on vaccine patents in the present emergency which would enable the scaling up of production in many poorer countries around the world.
The 'new' Quad is  largely window dressing.