For some time now we have been routinely mishandling our relations with China. Our petulant demand for an international Covid-19 inquiry, whose thinly veiled purpose was to point the finger at Beijing's misdeeds, is the latest in a long series of missteps.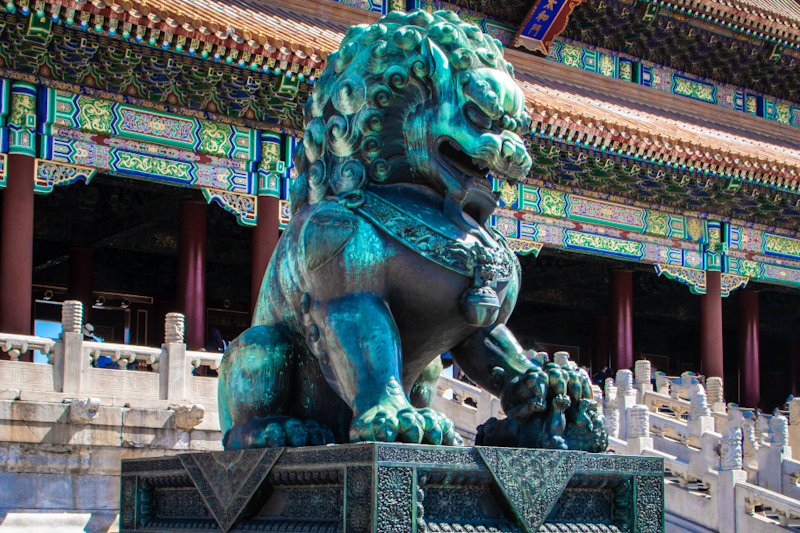 We can do better.
The 2016 Defence White Paper and the 2017 Foreign Policy White Paper placed the US military alliance front and centre of Australia's security policy. Then came a succession of inflammatory condemnations of Chinese actions in the South China Sea side by side with effusive support for the forward projection of US aerial and naval power in the Pacific.
Since 2017 we have seen renewed engagement in the Quadrilateral Security Dialogue. The Quad, as it is known, enables the United States to consult at senior level with military planners in Japan, India and Australia. It is seen by many as an 'Asian NATO' in the making, a network to contain the rise of China. Adding bite to the Quad is the series of bilateral and trilateral military exercises in which Australia is an active participant. Last month Australian naval exercises were conducted with US forces in the heavily disputed waters of the South China Sea.
And on the domestic front yet more fuel was added to the fire. Unsubstantiated claims have come thick and fast. A classified report leaked to the media suggested that the Chinese Communist Party was attempting to influence Australian politics at all levels. Rumours soon spread that Chinese students in Australia were promoting the policies of the Chinese government, while Australian universities were said to have entered compromising contracts with their Chinese partners. For its part, the US administration was pressing hard for Australia to toughen its stance against China.
In June 2018, sweeping national security legislation stiffened penalties for leaking classified information, broadened the definitions of existing crimes like espionage, and added 38 new crimes to the record. China, though not named, was clearly the intended target. As for the multiple channels of influence regularly used by US Administration officials, intelligence agencies or the US Embassy in Canberra, no suggestion that any of this would ever come under scrutiny.
To signal its displeasure China cancelled visas to Australian business leaders and called into question the motives of Australian politicians. This did not deter the Turnbull government from banning telco giant Huawei from supplying equipment to Australia's 5G mobile network. In line with Washington's firmly expressed wishes, national security concerns were used to justify the ban, as well as the blocking of takeovers by Chinese companies and the refusal to participate in China's signature Belt and Road initiative (BRI). Yet, well over 70 countries, including US allies, had already signed BRI agreements.
These government actions echo the hawkishness of Australia's political discourse. Andrew Hastie, chair of the influential parliamentary Joint Committee on Intelligence and Security and other Coalition backbenchers with appropriately loud voices justify their China bashing by portraying themselves as defenders of Australian sovereignty. They are supported and abetted by influential centres and think tanks with close links to their counterparts in Washington and by elements within Australia's intelligence and military establishments. Other willing contributors include the Murdoch newspapers and a motley group of journalists, academics and commentators, few of whom are acknowledged China experts.
As for the Labor Opposition, its contribution is best described as meagre. Party leader Anthony Albanese and his predecessor have made periodic noises counselling against megaphone diplomacy, but have steadfastly refused to question the general thrust of government policies or the conclusions of the national security agencies. As shadow foreign minister, Penny Wong has been less than distinguished in her pronouncements on China. She vociferously condemns the Government's performance, but focuses her criticisms on form and generally ignores content. She accuses the government of being bereft of ideas but consistently fails to offer any ideas of her own. It is left to a few former luminaries, notably Paul Keating and Bob Carr, to make weightier interventions, but with strikingly little support from the present Labor leadership.
As for the Greens, they seldom address the failures of Australia's China policies, let alone propose any coherent alternative. They can be fairly described as irrelevant.
In the ensuing climate of unconcealed mistrust bordering on hysteria, an Australian prime minister has not visited China since 2016. The agreement struck in 2013 between then prime minister Julia Gillard and President Xi Jinping to hold annual leaders' meetings is now a distant memory. Other ministerial visits have been few and far between. The failure of trade minister Simon Birmingham to have his calls returned by his Chinese counterpart simply confirms China's decision to put Australia in the deep freeze.
The Australian Government has made a great play of its role in gaining support for an inquiry into the origins of the Covid-19 pandemic. But the heavy lifting to get the necessary support for the resolution adopted by the World Health Organisation (WHO) was done by the European Union (EU) not Australia. It is EU diplomacy that brought many African countries, and crucially China, on board.
The EU's negotiating skills produced a resolution that speaks of an 'evaluation' not an inquiry – not an external evaluation, but one with external input. The evaluation will cover not just the origins of the pandemic but its spread to other countries, and how it has been managed by the WHO and national jurisdictions. The contrasting performance of China and the United States in the speed and effectiveness of their respective lockdowns and levels of testing will no doubt feature in the evaluation.
The resolution speaks in glowing terms of the WHO and reaffirms strong support for the organisation, about which Australia has said noticeably little. The timing and logistics of the evaluation will probably be at the discretion of WHO Director-General Dr Tedros Adhanom Ghebreyesus in consultation with WHO members, and require China's agreement if WHO officials are to have access to Chinese facilities and research. Not exactly what the Australian government had intended.
It is likely that the same resolution could have been achieved without Australia going out on a limb and unnecessarily incurring Chinese hostility. Australia could have done much better had it considered approaching China early in the piece in a spirit of collaboration to see whether jointly with other Asian neighbours they could agree on a way forward. Such an approach would have had a twofold aim: to identify key lessons to be learnt from the present pandemic, and to devise national and international plans that can more effectively prevent – and if need be respond to – the almost certain threat of future pandemics.
As it is, we are now left to deal with a number of avoidable bushfires on the trade front. It is well and good to speak of diversifying our exports. Excessive dependence on one trading partner is unhealthy at the best of times. The question is: why have we not attended to this over the last decade or two?
Australian exports to China have grown from $1.6 billion in 1990-91 to $153.2 billion in 2018-19. Over these three decades, our exports to China as a percentage of total exports have grown from 2.4% to 32.6%, and still growing. It's difficult to see how trade diversification will progress, especially at a time when so many economies are in lockdown or just beginning the long and uncertain road to recovery.
International trade is already at its lowest level in four years. US unemployment rose to 14.7% in April and is still rising, while US GDP fell at an annual rate of 4.8% in the first quarter of 2020, with worse to come. As for the Eurozone economy, GDP is expected to contract by 7.4% in 2020, causing damage on a par with the Great Depression.
For now, few economies will need more of our exports, and some will be fiercely competing with us for a share of the Chinese market. The odd Gulf state may be persuaded to import more from Australia, but there is nothing in sight that can substantially dint our current dependence on China.
A serious commitment to diversification requires large-scale, long term restructuring of the economy, a rejuvenated, ecologically sustainable manufacturing sector, and massive government intervention, none of which is currently on the horizon.
In the meantime, our relations with China are in need of urgent repair. At stake are trade interests, but so much more, not least regional security and our ability to manage a host of regional and global challenges. Our national interest requires effective responses to climate change, nuclear proliferation, pandemics, organised crime, human trafficking, cybersecurity and much else. Little of this can be accomplished without China's active participation.
A well thought through, consultative and culturally sensitive partnership with China is no simple task. Australia will at times wish to take issue with a number of Chinese domestic and foreign policies. We can do this effectively only if three conditions are met: we are committed to developing a thriving bilateral relationship with China that encompasses not just its government but Chinese society as whole; when dealing with contentious issues, our rule of thumb is to do so through private diplomacy or multilateral forums, and then preferably in concert with Southeast Asian and Pacific Island neighbours; we see ourselves and others see us as an independent middle power periodically prepared to take its distance from the embrace of great and powerful friends.