If Dyson Heydon is guilty of the sexual harassment allegations made against him, most people would agree that he deserves what he gets.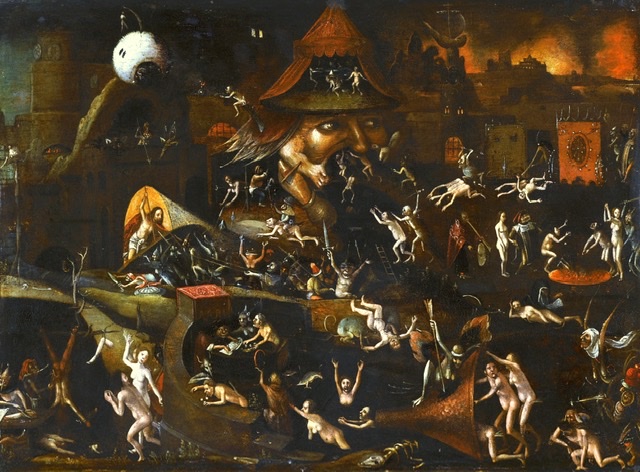 But others will wonder why he will get it (admittedly after years of having complainants terrified of making a complaint for fear of the consequences) when others are still getting away with it.
It is true that every fresh public shaming, as well as the activities of the me-too movement, are changing the moral landscape. No doubt there are now some who are deterred from predatory abuse of power by fear of exposure. But even recent history suggests that there is a long way to go and that many of the problems are not going to be resolved by having a quiet word with or giving a formal warning to persistent offenders.
Sexual harassment is widely said to infect the whole legal establishment, Australian universities, police forces, defence force, medicine and in a good many professional establishments.  Few of these have institutional protections and procedures for victims — by definition almost invariably women with less power and influence in their environment than the predators.
Even where the problem is systemic, a common pattern of administrators is to pretend that cases are one-off ones, to be dealt with in an ad hoc manner. Delay, denial, and affected helplessness often paralyse any demonstration that such conduct is unacceptable and will not be tolerated. If a legacy of the Heydon case was to shake up some institutional responses to harassment, or to allegations of harassment, it might be the best legacy Heydon has left the law.
I doubt that there will be an alternative legacy, of changing practice on natural justice. Some of his supporters have suggested that he was condemned unheard, neglecting the fact that the person conducting the inquiry outlined the allegations to him and invited his response. He chose not to participate. Given the number of allegations and their essential similarity, he can hardly be surprised that the complainants were believed, first by the independent inquiry, and then by the judges of the High Court.
In this, Heydon is not quite in the position of two American Supreme Court judges who have been the subject of sexual harassment allegations. In his case, there has been an investigation, away from the political cauldron, and its findings are now hurdles he has to jump. By contrast allegations of sexual harassment against Clarence Thomas and Brett Kavanaugh were raised in a highly partisan senate environment — one incapable of coming to credible findings of fact, however believable the complainants appeared to be.
Democrats were essentially affecting their horror, and their view that the allegations meant automatic disqualification. They might have thought that, but their first thought was that any old tree branch could be used to hang judges of a philosophical bent they did not like. By contrast, Republicans were less determined to find the truth than to use their numbers to approve the appointment of a candidate from "our side".
The "me-too" movement has identified and disgraced any number of people, particularly in the media and entertainment industry, who were sexual predators, in some cases rapists. We have also seen the downfall of Roger Ailes and Bill O'Reilly from Fox News, where there appeared to be not only a corporate culture of sexual harassment but a system which protected sexual harassers by defensive legal strategies, including settlements which required non-disclosure clauses.
In the United States, a number of congressmen and senators have been forced to resign after the publication of allegations, and even here in Australia, we have seen a state leader of an opposition forced to quit parliament after he admitted unwelcome attentions to a journalist. By contrast, a prominent member of the Western Australian National Party made credible allegations against Barnaby Joyce, then Leader of the federal National Party. He denied them, claiming that their airing was designed to put pressure on him to resign. In the event, he did resign on other grounds (his relationship with a staffer), but the harassment allegations seem to have gone into limbo.
Sexual harassment laws are not particularly focused at people in workplaces that have friendly relationships between staff, and, sometimes, folk given to projecting their sexuality. It is about unwelcome attention.  Bill Clinton and John Kennedy in the United States, Bob Hawke perhaps in Australia, may have been adulterers and people who treated women shamefully, but it is not generally suggested that they forced themselves on others.
  I can think of actual others, on both sides of Australian politics, in the judiciary and the law, in universities, in hospitals and newsrooms where there have been real victims, the more deserving of our support because their capacity to protect themselves was diminished by gross inequalities of power, the predictable consequences if complaints were made, and the difficulty of keeping head above water as perpetrators insist that incidents didn't happen, actions were misinterpreted, victims couldn't take a joke, or were simply inventing or exaggerating because of their own mental problems.
Despite reforms over the past 50 years, a large majority of Australian women lack confidence in the capacity of police, prosecutors and judges to vindicate women who have been raped.  Even more, I should think, doubt that making a stand on sexual harassment will do much to create a better workplace, one in which there is no personal or corporate retaliation for standing up for oneself.
 No longer will any political, bureaucratic or corporate leader pretend otherwise than that harassment is unacceptable and will be dealt with.  But women in a thousand workplaces — including in some of the highest reaches of heaven — have good reason to think that these are mostly empty words.