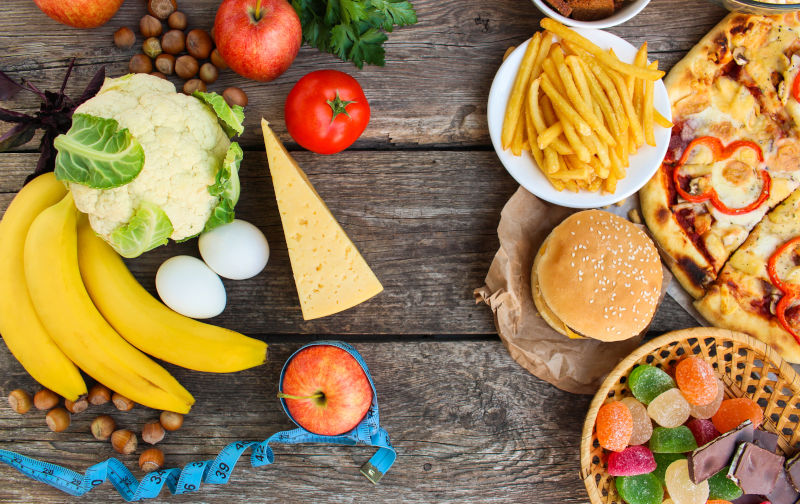 Banning harmful advertising such as junk food, gambling, and alcohol advertising should be a political no-brainer. The evidence of the harm they cause is clear, especially among children and young people, the health and social benefits of such restrictions are real and public support is high and undeniable. And yet – tobacco advertising excepted – action by the political class on preventive health policy is unacceptably slow.
Why this is so is well understood – the power and influence of vested interests in the form of the food, gambling and alcohol industries and their partners in crime, legacy and digital media.
Last week the compromised (on gambling) Communication Minister Michelle Rowland made noises about tackling junk food advertising (Australian Financial Review, 14 May), something teal independent Dr Sophie Scamps has been campaigning for since her arrival in the Parliament. There's been nothing about alcohol advertising of late, probably because it is rapidly disappearing from our television screens and moving to our devices out of the sight of regulators.
Meanwhile, Zoe Daniel has introduced her Private Members Bill to Parliament to ban gambling advertising (The New Daily, 23 May), something the Prime Minister says he finds 'annoying'. The Treasurer, Jim Chalmers, previously outlined on the ABC's Q&A (May 15) the Government's modest policy plan as well as noting a Parliamentary inquiry is in train. Surprisingly, during his Budget reply the Leader of the Opposition, Peter Dutton, announced a policy to end gambling advertising during live sport, which should ultimately ensure some action.
Public health advocates are encouraged by these developments, but we have been here before and it is unlikely these reforms will be transformative. Too often the policy action has not lived up to the reform rhetoric. Look out for Ministers saying 'we have struck the right balance', quickly followed by industry actors mouthing the same!
Here it is in that AFR report: Rowland says: "This is the regulatory remit – to strike that balance between community expectations, the sustainability of the sector, and also minimising harms." These words should strike fear into any policy activist.
The Minister needs reminding that the Australian Institute of Health and Welfare estimates half of all premature deaths are avoidable. These are deaths caused by smoking, poor diet (obesity), insufficient exercise, and alcohol consumption.
Estimates of the junk food and gambling advertising spend is problematic, but the AFR uses the Standard Media Index figures that fast food restaurants spent $330.7 million in 2022, exceeding gambling advertising expenditure of $300.5 million – $180 million of which went to television broadcasters. Total alcohol advertising expenditure is estimated at more than $100 million a year.
There is no doubt that since the last year's Federal election the electorate is in a more progressive frame of mind. This is evident in the public's discontent about the pace of tax reform, further action on global warming and housing affordability.
Prime Minister Albanese is leading a cautious Government. He has made it clear that his approach is to act on promises made and to implement them with a minimum of fuss. None of this is surprising or concerning – at least for now. Nevertheless, the lack of 'policy boldness' is risky. History shows that in time governments lose their policy way and become more focused on staying in office. The 'project's purpose' gets lost in the to-and-fro of politics – even when they are good governments. If they are like the Morrison Government, there will be only performative vacuousness.
Arguably after a long era of neo-liberal policy dominance the electorate has shifted to the left and is up for more progressive policy action by Australian governments. It is unclear at this point how the Albanese Government assesses the mood and if it will take advantage of this changed sentiment to advance a more progressive policy agenda across a broad front of policy arenas including economic (tax), climate, housing and health policy, or whether a 'steady as she goes' approach will continue.
The recent history of preventive health policy in Australia is dismal. Except for action on smoking many promising beginnings, notably the Rudd Government's establishment of the Australian National Preventive Health Agency, have foundered on the rocks of political timidity or – as when Dutton was Health Minister – outright hostility.
So there is hardly cause for optimism.
So far, the Government's approach to reform has been underwhelming. Yes, it has focused on 'fixing' things and it has radically differentiated itself from the frightful Morrison Government. But what's next and is caution the right metier? The Coalition or the 'Noalition', which is set on opposing anything the Government proposes, continues its long-standing strategy of division and negativity and offers the Government enormous policy space to act.
The risk for Labor is that we see a reversion to the political paradigm of the past – the politics of deal-making, bowing to vested interests and political expediency. That would truly test the Government's electoral bona fides.
Meanwhile, for public health advocates the challenge will be to be visible as the Government sets out to remake Medicare. As Professor Ian Hickie wrote in Pearls & Irritations (Re-floating the Titanic won't save Australian health care, 23 May), there is a monumental task ahead, but preventive health needs to form a crucial part of the reform program.
For now the modest reforms to harmful gambling and junk food advertising that are on offer need to be landed – and quickly. But a partial win on gambling advertising, a promise of action on junk food advertising and nothing on alcohol advertising is not sufficient. And that's the rub. Will the Albanese Government's political caution ultimately frustrate the need for tougher action on this advertising that harms everyone's health, especially children and young people?