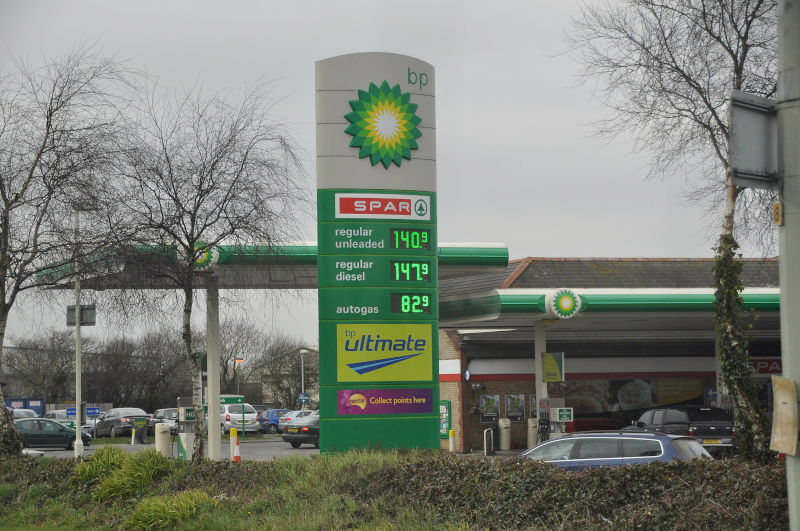 Global oil companies like to be thought of positively. British Petroleum was initiated by a colonial Australian conman, and there is virtually no evidence of any improvement in its business culture since then.
In 1882 a huge gold deposit at Mount Morgan near Rockhampton, Queensland was registered to a syndicate of three Morgan brothers and three local backers, T. Hall, W.K. D'Arcy and W. Patterson. Contemporary newspapers reveal the Morgan brothers were soon coerced to sell their 50% share in the fabulous mine to the other partners. 
William Knox D'Arcy (a lawyer) purportedly purchased the Morgan brothers' shares in 1884 in trust with remaining co-investors, but he secretly used his own money. As the mine yielded more gold they all reaped exclusive benefit until 1886 when their syndicate formed a 'public company with one million, one pound shares' – all still held by the partners. Public interest was boosted relentlessly until there was fever to buy in, and in 1888 newly offered £1 shares sold for more than £17 each – making these few men (paper) multi-millionaires overnight (today billionaires). 
In 1889, D'Arcy returned to England to escape approbation and to hawk shares to the unsuspecting on the London exchange. An Australian reporter noted even then the public were being fleeced – "the proprietors of this phenomenal property, after appropriating the cream of its prolific yielding power, are purposing to offer the skimmed milk to foreign investors." 
D'Arcy used his enormous wealth to establish acceptance amongst the cream of English society. Ever looking for opportunity, in 1901 he heard of ancient oil deposits from an emissary of the Shah of Persia, and gained rights to explore there. D'Arcy used his own fortune to back his Anglo-Persian Oil Company (APOC), retaining full control of potential commercial assets. 
The "D'Arcy Concession" was a ground-breaking exploration lease – an exclusive 60 year right to develop and export oil from three-quarters of Persian territory for payment of £20,000 cash (£2.2 million today), plus an equal value of shares and a 16% distribution of final profits to the Shah – Persia was still a medieval feudal state and the Shah was its sole owner! 
D'Arcy discovered commercial amounts of oil in 1909 and a refinery was built on Abidan Island in 1912. Needless to say, very little profit ever went to the Shah, sharp accounting prevailed, just like at Mount Morgan. In 1914 oil became the preferred fuel of the Royal Navy and the British government, at Winston Churchill's behest, purchased a majority in D'Arcy's company. In 1923, APOC hired Winston Churchill to lobby the British government to allow it to retain exclusive rights to Persian oil, which the Shah then confirmed. British military power also ensured no other oil company could access it. 
With the rise of automobiles after WWI, and continuing European competition for global resources before and during WWII, the original company of long deceased William D'Arcy evolved, first into the imperial, then national British Petroleum Ltd (now BP) which garnered oil supplies regardless of legalities. For example, in 1937 the Iraq Petroleum Company (IPC), part owned (23.75%) by BP, signed an exploration concession with the Sultan of Muscat. Oil was not found there, so in 1954 British and Muscat forces occupied neighbouring Omani territory, giving IPC access to Omani oil. 
Much better known is the overthrow of the democratically elected Iranian Mossaddeqh government which had nationalised Persian oil in 1951 after nearly six decades of unbridled exploitation, first by D'Arcy, then BP. Britain then organised a world-wide embargo of Iranian oil, and in 1955 along with the CIA engineered replacing democracy with the last Shah of Iran, Mohammed Reza Pahlevi, who invited BP to return. BP now agreed to share profits 50–50 with Iran, "but not to open its books to Iranian auditors or to allow Iranians onto its board of directors". I wonder if there was an improvement in Iran's oil finances? 
BP remained triumphant until the next Iranian revolution of 1979, when Ayatollah Khomeini re-nationalised Iran's oil without compensation and BP lost 40% of its global supplies. So great were BP's Iranian supplies they had needed no other oil. The US soon imposed economic sanctions on Iran, which still limits the free-sale of their oil. 
By the 1960s, BP began to undertake the riskiest ventures, earning massive profits; but also having the worst safety record in the industry. BP's record has been marred by a series of oil spills, environmental disasters and engineering accidents because of its low investment, poor plant upkeep, and poor safety in the remote locations it exploited. 
In 1979 and 1987 Margaret Thatcher sold remaining British government shares in BP, stimulating huge international interest (mainly US) in the privatized company. BP responded by investing widely, in the US, Canada, Nigeria, Egypt, South America and Central and South Asia, operating now in over 80 countries. 
So enormous are BP global operations that from 1988 to 2015 it was estimated responsible for 1.53% of all industrial greenhouse gas emissions! There are numerous and frequent reports of BP breaching local and national regulations in many countries, causing pollution, personal injury and industrial damage. It rarely completes remediation of sites after damage. 
Unsurprisingly, BP (and other majors) use questionable tax limiting actions to launder profits into off-shore tax havens, despite claiming high social compliance, impeccable reputation and licence. Reuters recently reported BP uses subsidiary offshore insurers and 'investment subsidiaries' (banks) as recipients of most of its taxable earnings. Thus, little or no tax or land/production rents are paid to producer nations, or even to the UK for North Sea gas and oil projects. Billions are distributed to shareholders (including to major international index funds such as BlackRock, Vanguard, and State Street) who applaud these windfalls. 
Despite being an early investor in renewable power in 1981, between 2011 and 2015 investment in alternative energy decreased. BP now employs public rhetoric, pledges and advertising to emphasise it is orientating towards low-carbon and climate friendly strategies. Yet a major 2022 study found that investment by BP and other majors in clean energy was "insignificant and opaque". 
Actions by shareholder groups supporting climate resolutions at major-oil corporate AGMs are also failing. This year activist group Follow-This asked BP to set Paris-aligned climate targets – this was rejected by 85% of shareholders. The index fund BlackRock recently noted it would reduce support for climate resolutions, stating "the invasion of Ukraine will impact the net zero transition" and "drive a need for companies that invest in […] traditional energy sources." – potentially a self-fulfilling prophecy considering its large influence on global investment directions. 
BP exerts enormous influence through political contributions and lobbying to achieve its goals, and it has been sanctioned in numerous countries for its use of market manipulation and anticompetitive behaviour. Even with accelerating global warming little suggests the company's 'green discourse' is matched by actions. In February 2020 BP claimed intentions to cut its greenhouse gas emissions to 'net-zero by 2050' across operations and its fuels. Details of how these outcomes will be achieved are scant. 
BP has been shown to coordinate with other oil majors in legal actions that delay or block laws designed to reduce carbon emissions, prosecuting countries in Investment to State Dispute Settlement (ISDS) actions to recover lost earnings caused by host nation laws. Just the threat of multi-billion dollar cases has a huge dampening effect on countries daring to initiate the Paris Climate Accords, for fear of massive reparations being awarded against them. More cases from oil and gas corporations are expected as nations attempt to halt climate supporting limits. The Guardian ranked BP the 6th largest global greenhouse gas emitter in 2019, this dubious record will continue after its AGM voted down proposed emissions limits in May 2022. 
The catalogue of thievery and chicanery by BP over its entire 110 years is eye-watering. We are told it is all 'legal', well it is only because international oil has captured Western governments and induced them to create that semblance of legality. 
The US-led 2001 occupation of Iraq was instigated for access to Iraqi oil, which was nationalised and off-limits. British government documents reveal it participated in the war to ensure BP and Shell gained oilfields. US vice president Dick Cheney revealed that the Iraq war was planned in collaboration with US oil companies years prior, they simply needed an excuse to act. Iraqi oil is now extracted entirely by international companies, including Russian ones. 
I could well imagine powerful oil oligarchs behind the current Ukraine conflict, which quelle surprise, has renewed big capital support for fossil fuels to the detriment of renewables investments. Signalled by no less an international investor than, BlackRock. 
Keith Mitchelson has a 40-year experience in academic and commercial biotechnology sectors in the UK, China, and Australia.