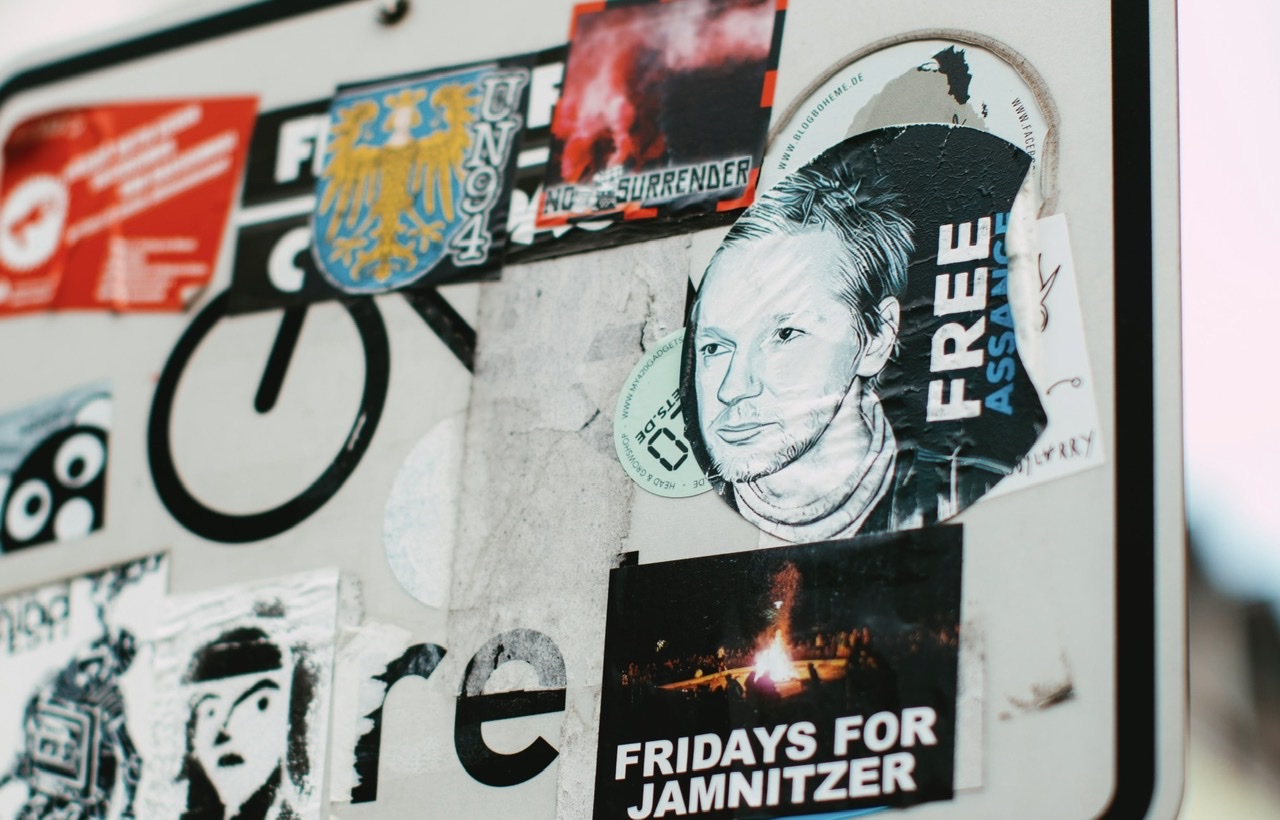 Why the reluctance of the Australian media to report on a significant development in the Assange case?
There are many features in the long-running legal proceedings against WikiLeaks publisher Julian Assange. One is the odd reluctance of the Australian media to pick up a significant development in the case involving a key witness for the US Department of Justice.
The department is pursuing Mr Assange over his publishing of materials a decade ago showing war crimes and other nefarious activities committed by the US and its allies in Iraq and Afghanistan.
On 26 June, Stundin, a heavy weight bi-weekly Icelandic newspaper, carried a report of an interview it did with Sigurdur Thordarson, known as the "Teenager" in the US indictment against Assange.
Thordarson, now 28, volunteered for Wikileaks in 2010 and 2011. He claimed that Assange had recruited him and that the former had instructed him to undertake hacking and what Stundin described as "computer instrusions".
The essence of what Thordarson has alleged, and which the DOJ is relying upon in its case against Assange, is set out in summary form in the judgment of Judge Vanessa Baraitser, who ruled on January 4 this year that Assange should not be extradited to the US.
Judge Baraitser described the US allegation this way:
"In early 2010, Mr. Assange met a 17-year old in "NATO country 1" ("Teenager"). It is alleged that Mr. Assange and Teenager failed in a joint attempt to decrypt a file stolen from a "NATO country 1" bank.

On or before summer 2010, Mr. Assange put Teenager in charge of WikiLeaks's Internet Relay Chat ("IRC") channel. He also asked Teenager to hack into computers to obtain information including audio recordings of phone conversations between high-ranking officials, including members of the Parliament, of the government of "NATO country1".

It is alleged that, in September 2010, Mr. Assange directed Teenager to hack into the computer of a former Wikileaks associate and delete chat logs of statements made by Mr. Assange.

When Teenager asked how that could be done, Mr. Assange told him that the WikiLeaks associate could "be fooled into downloading a trojan", and asked Teenager about the operating system the WikiLeaks associate used."
The point of Thordarson's allegations from the US prosecutors perspective is to bolster the main thrust of the case against Assange, which is that he had conspired with former US solider Chelsea Manning in hacking to obtain military information.
But according to Stundin, Thordarson is walking away from what he has evidently told US prosecutors.
The newspaper reports:
"Thordarson now admits to Stundin that Assange never asked him to hack or access phone recordings of MPs. His new claim is that he had in fact received some files from a third party who claimed to have recorded MPs and had offered to share them with Assange without having any idea what they actually contained.

He claims he never checked the contents of the files or even if they contained audio recordings as his third party source suggested. He further admits the claim, that Assange had instructed or asked him to access computers in order to find any such recordings, is false."
Thordarson sat down with Stundin and produced chat logs that "give a comprehensive picture of his communications whilst he was volunteering for WikiLeaks in 2010 and 11".
Stundin reports the logs show Thordarson had communications with members of international hacking groups but that there "is no indication WikiLeaks staff had any knowledge of Thordarson's contacts with [the] hacking groups, indeed the logs show his clear deception".
The communications, write Stundin's Bjartmar Oddur, Peyr Alexandersson and Gunnar Hrafn Jonsson show "Thordarson frequently asks the hackers to either access material from Icelandic entities or attack Icelandic websites with so-called DDoS attacks. These are designed to disable sites and make them inaccessible but not cause permanent damage to content."  There is no evidence, the writers say, of any instructions from anyone in WikiLeaks to undertake this activity.
These revelations in Stundin are a significant development in the Assange case given that Thordarson's previous statements are an important element in persuading a jury in the US, if Assange is extradited, that the WikiLeaks publisher had "form" when it comes to instructing others to hack into government networks and computers.
The reliance on Thordarson by the US always seemed misplaced.  He was convicted in Iceland in 2013 and 2014 of fraud, theft and sexual assaults. He admits, according to Stundin, to forging his lawyer's name on corporate notices and has made false claims concerning equity raisings.
None of this activity has resulted in charges. But despite all this, Stundin reports that the US DOJ in May 2019 offered him an immunity deal which meant he would not be prosecuted for any offences relating to Icelandic security interests.
Such a witness, as is the case with any witness with a criminal history of significance, was always a risk for the US prosecutors to take. His previous convictions could and would be used to discredit any testimony he gave in a trial against Assange.
His interview and revelations with a reputable media outlet ensures that he is not only useless as a prosecution witness but the US case is, as some have described it on social media this week, falling apart.
The US legal team will, of course, say that they have other evidence on which to build their case, but much has been made by them of Assange as some form of mastermind directing the hacker traffic and that here was a star witness from deep within the WikiLeaks bunker who would attest to that "fact".
More broadly, it is, as noted above curious the Australian media has not jumped on the Stundin development, given its importance to the case against Assange.  It is not every day a key witness in a criminal trial flips and recants and particularly not in high profile cases such as this one.
As the Assange case heads into appeal territory – both sides are waiting on a decision as to whether leave will be granted to appeal to the UK Court of Appeal – this important development should enhance political lobbying efforts to end what is a trial against freedom of speech.
Perhaps one of Assange's most prominent Australian supporters, Deputy Prime Minister Barnaby Joyce, could raise the emphatic weakening of the US case with Prime Minister Morrison and Foreign Minister Payne.
Greg Barns SC is an adviser to the Australian Assange Campaign.