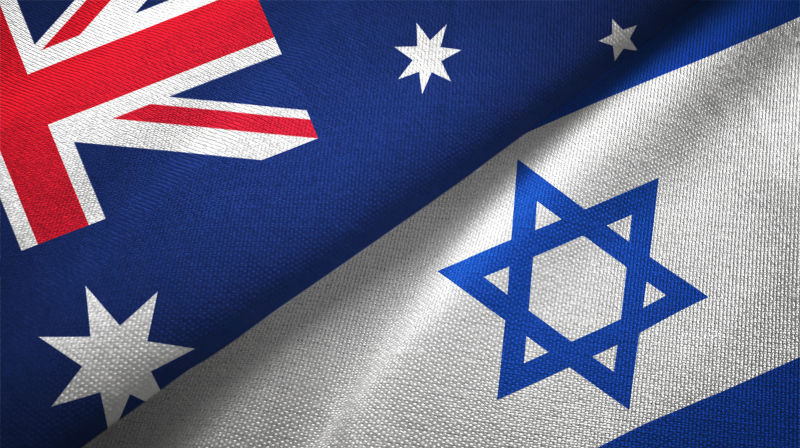 Is the Albanese government aiding and abetting the Israeli military and intelligence services in actions in Gaza which are serious violations of international human rights laws? 
Successive Australian Defence ministers have assured us that any weapons or other military hardware that is exported cannot be used to enable the commission of war crimes and other human rights violations. They rely, in making such statements, on what are called the Defence Trade Controls regulations which require an assessment of a range of factors, including Australia's human rights obligations (which of course includes human rights treaties and conventions), before granting permission for a company to export defence goods, including technology, (known as DSGL) overseas.
Under these regulations the Minister has to assess whether the supply of defence goods would, or would not "prejudice the security, defence or international relations of Australia." In deciding this question the Minister must examine "the risk that the DSGL technology or the goods may go to or become available to a country where it may be used in a way contrary to Australia's international obligations or commitments" and the "risk that the DSGL technology or the goods may be used to commit or facilitate serious abuses of human rights." There are also a myriad of other rules and controls under these regulations and a 2013 Act.
This means there should be very close scrutiny of decisions made by Defence Minister Richard Marles and his department to allow exports of defence goods to Israel in circumstances where those goods and technology could be used, or are being used by Israel to commit war crimes and crimes against humanity, which is happening on a daily basis in Gaza.
The world of defence exports approvals by the Australian government is a murky one. There have been instances where the regulations have been demonstrably breached by governments in the past, The Guardian reported recently that Greens Senator David Shoebridge had received information that "Australia approved 21 permits for the export of military or dual-use equipment to Saudi Arabia between 1 January and 9 November 2022. That was already more than the 17 permits approved in 2021 and considerably more than the five between 23 August 2019 and 26 October 2020." This is despite that nation's heavy involvement in the Yemen civil war where, in 2022, it led a coalition which the Washington Post reported "carried out more than 150 airstrikes on civilian targets in Yemen, including homes, hospitals and communication towers, according to the Yemen Data Project."
Senator Shoebridge used a recent Senate Estimates hearing to reveal that Australia has approved 52 defence exports to Israel this year alone and 322 exports from 2017 to March this year. This is, as Vice reported this week "more than any other country we export to – but the Department of Defence says it cannot confirm how those military-specific goods and materials are being used, and whether or not they're used in accordance with international law."
It is hard to draw any other conclusion than that whomever is Defence Minister and the department responsible for the administration of defence exports is so captured by the defence manufacturing and supply industry that it ignores its own rules, or that it allows foreign policy objectives, driven by Washington, to override its obligations under the law, or both.
This is an appalling failure not only in public administration but in ensuring compliance with the law by the Commonwealth.
With all this as a backdrop the announcement this week of an application to the Federal Court by Palestinian human rights groups including Al-Haq, Al Mezan Centre for Human Rights and the Palestinian Centre for Human Rights to "seek access to all permits allowing the export of arms and weapons to Israel that have been granted by the Minister for Defence since 7 October 2023" is of critical importance. The application to the Court is in the nature of what is called preliminary discovery which allows an applicant to seek documents so as to determine whether a cause of action lies against the other party.
In an announcement yesterday the groups said that in order "to gain transparency over the [export] decision-making process, the have sought preliminary discovery in the Federal Court of Australia to obtain relevant documents and information in relation to that process."
If the Federal Court grants the application and the Department of Defence has to produce documentation concerning export permits relating to Israel issued after the commencement of the Gaza offensive by Israel, in response to atrocities committed by Hamas on Israeli citizens, this legal action will serve two purposes.
It will be a significant milestone in lifting the lid on whether the Albanese government is aiding and abetting the Israeli military and intelligence services in actions in Gaza which are serious violations of international human rights laws and secondly, it will tell us whether the defence exports regulatory regime in this country is still being ignored by government.
Either outcome should tell us that we desperately need a fully transparent and independent defence goods export approval process. One in which there is enforcement of the criteria which are supposed to govern approvals of exports, but equally importantly a process that is public and allows for legal challenge by human rights groups and other organisations along similar lines to that which applies in relation to environmental decisions by government.
For more on this topic, P&I recommends: