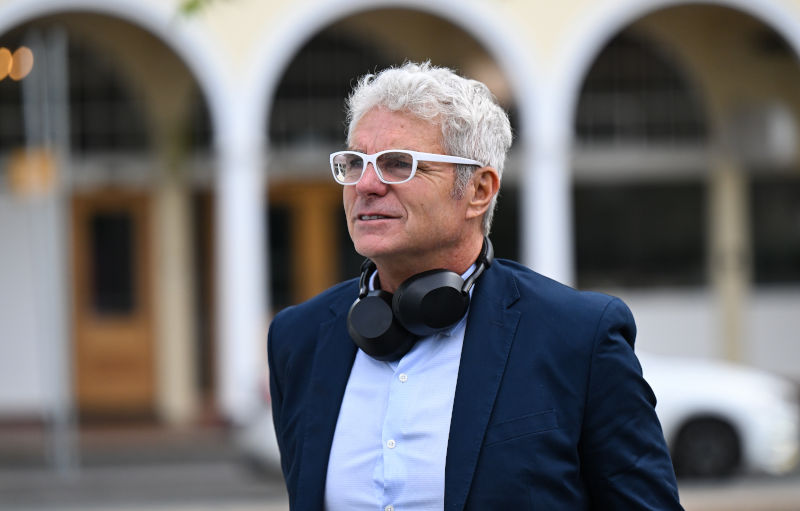 Judge rules that he will instruct the jury that there is no aspect of duty that allows the accused to act in the public interest contrary to a lawful military order, reports Joe Lauria.
The judge in the case of Australian military whistleblower David McBride dealt the defendant a serious blow on Wednesday when he ruled against a public interest defence during the trial.
"I will instruct the jury that there is no aspect of duty that allows the accused to act in the public interest contrary to a lawful order," Justice David Mossop told the court.
Outside the courtroom during a break, McBride told press: "It looks like I will be convicted and will go to jail."
McBride's lawyers had asked that the case be moved at this stage to a three-judge appeals court plan, a request that Mossop denied. However Stephenr Odgers, McBride's chief counsel, objected and Mossop has allowed a hearing on the matter on Thursday before a different judge. Jury selection, that had been scheduled for Thursday, has been pushed back to Monday morning.
"I thought I would go to jail and the case hopefully goes to the High Court so it rules that there is a duty to serve the public interest," McBride told reporters. "I will be waiting in jail for this to happen."
McBride, who served two terms in Afghanistan as a lawyer with the Australian Defence Force (ADF), has been charged in a five count indictment for a trial that is expected to last three weeks.
The prosecution has argued since Monday that McBride broke laws of military discipline by leaking to the Australian media. McBride's lawyers conceded in court that he indeed broke such regulations but that he had a duty to the nation that superseded military discipline.
His leaks to the Australian Broadcasting Corporation revealed murders of unarmed Afghans by Australian soldiers. Though 39 murders were identified by a government investigation, so far only one Australian soldier has been charged with murder in Afghanistan.
The pre-trial debate was a battle between opposing ideas of the military's role in society: is it to serve the entire community's interests or is it a law unto itself? The judge's decisions on Wednesday regarding his instructions to the jury has decided that battle in the government's favor.
Mossop said he would instruct the jury that a soldier's oath to the Sovereign does not mean he can violate a lawful order to serve the public's cause. The defence had argued that since the Sovereign's duty is to the public it follows that a soldier's oath to the King also meant serving the public.
Left unmentioned in the courtroom during the first three days: the 39 murdered, unarmed Afghans.
Republished from Consortium News, 14 November 2023