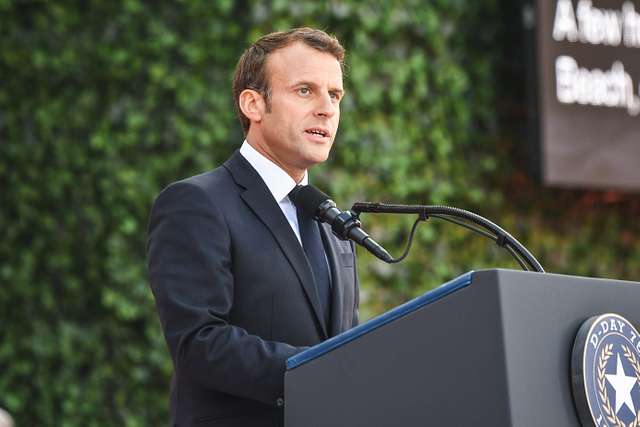 There is more at stake for the French-Australian relationship in the Pacific than just money after Australia last week cancelled the $90 billion contract with France's Naval Group to build new submarines.
Prime Minister Scott Morrison indicated that the 2016 contract with France itself included "contractual gates" for critical decisions.
There had been recent media coverage of delays, differences over local industry content, and over annual audits, with some suggesting pulling out of the deal. Morrison said he had raised these issues in a direct way with President Emmanuel Macron in Paris in June.
All of this suggests that major problems with the French submarine deal would not have been a surprise to the French leadership.
Nor would the French in the normal course of events have a difficulty with the leading Western power in the South Pacific,
Australia, consolidating its relationships within the Western alliance and the Indo-Pacific concept, and acquiring significant new technological edge and nuclear-powered warships from the US.
Only in July 2021, when visiting Papeete in French Polynesia, in the strategic centre of the South Pacific, Macron had outlined France's Indo-Pacific vision and the role of France's Pacific territories in underpinning that vision, specifically distinguishing Australia within a list of regional friends, labelling it as France's "essential partner".
For France, and its president who is up for re-election in May 2022, the real sting was being left out of the discussions, to be taken by surprise by a regional partner with whom France thought it had an "enhanced strategic partnership".
The arguments for Australia preparing in secret for such a strategic watershed as the AUKUS would be many and justifiable. The fact the French government majority owns Naval Group no doubt compounded the issue. Still, the effect for France, as articulated by its foreign minister, was that of "betrayal" of trust, of having been "stabbed in the back", leading to "anger" and "bitterness".
It is true that France can be a complicated partner.
Aspects of Macron's Papeete speech would have rankled with our own leadership as much as with other Pacific leaders.
The rhetorical flourish of, "Malheur aux petits, malheur aux isolés" ("woe betide the small and isolated") followed by the reassurance that French protection was nigh, based on the nuclear deterrent, which, regional island countries were assured, was for their good, was not calculated to endear island leaders who only three decades ago were castigating France for the nuclear testing in their region on which that deterrent was based.
Nor was Macron's explicit reference to the region as the place of confrontation between the two global superpowers as subtle or indirect as our own leaders prefer when talking about Indo-Pacific cooperation.
Still, Macron's articulation, and formulation over recent years, of an Indo-Pacific vision is not just a Gaullist extension of France's idea of its own "grandeur" or pretentious "rayonnement" or influence-peddling.
It reflects genuine French attachment to the key geo-strategic concept cementing the Western alliance as it faces an increasingly confident and muscle-flexing China, especially in the South Pacific.
More, it reflects the unique strategic capability France can offer as a middle naval power with a string of island bases throughout the two oceans.
France has worked hard in recent years to be a constructive partner, by genuinely responding to regional concerns, stopping its controversial nuclear testing in 1996 and responding imaginatively to calls for more autonomy and independence in its own territories, leading to a final independence vote in New Caledonia in December this year.
So the challenge for Australia is to ensure that its relationship with France, a special one given France is the only other well-resourced European ally in the South Pacific, is seen as part of the range of valuable networks it is engaged in to manage geo-strategic change in the neighbourhood.
France has seen itself excluded in the past from APEC, is not present in the Quad (India, Japan, US, Australia), and is now displaced in the new AUKUS alliance by its age-old rival, and post-Brexit, UK.
Reaffirming the strategic partnership with France will call for considerate and deft diplomacy. That it will be genuine should not be in doubt, given the shared wartime experience of France and Australia on the battlefields of Europe from Gallipoli to Normandy, and in the Pacific establishing early a Gaullist presence in Noumea.
For France too an effort is required.
Disappointment in the loss of a government-backed contract is understandable.
It will take visionary leadership to acknowledge the strategic benefits for France of renewed US-Australian technological collaboration, and to support that as a resident regional partner. It is to be hoped as well that France will give substance to its support for neighbouring island countries within its Indo-Pacific vision by increasing its development cooperation and access for island countries to French and European markets, and continue its innovative approach to self-determination in its territories.