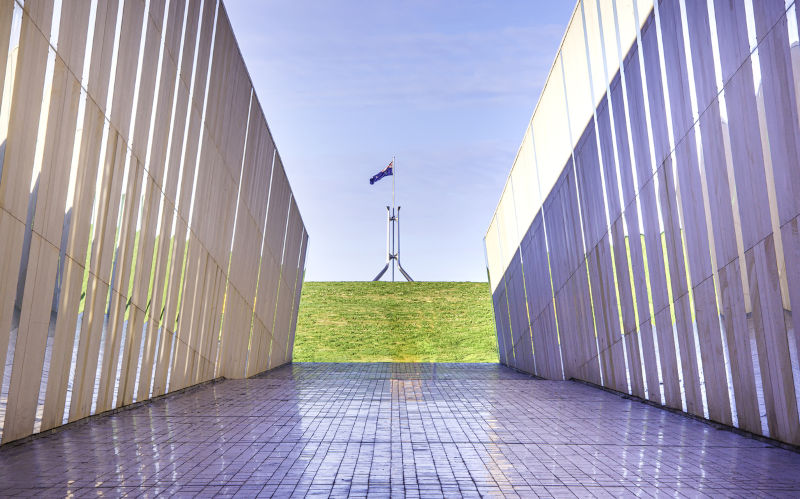 I have no sympathy for Michelle Rowland in her persecution over accepting almost $20,000 in donations from betting and gambling behemoth, Sportsbet, before the last election. Sportsbet was then, and is now, a leader in the industry she, as the prospective federal minister, would be responsible for regulating.
After the May election she was confirmed as Communications Minister, and she did indeed assume responsibility for helping determine what policies the Albanese Government would adopt to control gambling – and Sportsbet's commercial health.
There has been some debate about whether she had a conflict of interest – after all, she was only a shadow minister when the gifts were provided to her campaign and therefore the ministerial code of conduct did not apply. Nor is there any kind of code of conduct affecting ordinary MPs in relation to donations – only the laws that prescribe what donations must be declared to the Electoral Commission and by whom.
But that debate over what conflict she might have had misses the point. What is problematic for her is that she has a perceived conflict of interest now, or at least she will have whenever she makes a decision affecting the betting industry, or makes a submission to cabinet or takes part in a debate and decision-making in cabinet. She has an actual conflict of interest, just as Scott Morrison's minister Bridget McKenzie had when, as a member of a gun club, she allocated it funds during the sports rorts affair.
A perceived conflict of interest and what would probably be judged as an actual conflict, in either case disqualifying her from being part of any decision-making process that affects Sportsbet, even to the extent of requiring her not to take part in any discussions by her Cabinet colleagues on such matters.
Incidentally, McKenzie's grant was worth $36,000. Any decision affecting Sportsbet – including a decision not to change the current regulatory environment affecting betting – would be worth millions.
That conflict may occur at some time in the future, either when she makes some ministerial determination that affects the betting and gaming industry, or when she seeks Cabinet changes. For the moment, it is a problem waiting to engulf and destroy her if she does not distance herself from any matter that affects Sportsbet and its commercial activities.
She has carelessly (one assumes) built a conflict of interest into the performance of her portfolio responsibilities, preventing her from fully exercising its powers and obligations.
But Rowland's conflict of interest problem should not prevent us seeing the bigger picture: political parties of all stripes readily accept, and are known to court, donations from industries and interest groups that government is required to regulate, supervise, control.
Few who accept political donations don't owe a debt of some kind to their beneficiaries – even when they are assured that no quo is required for their quid. Even the sanctified 'teals' have obligations to their benefactors. The fact that their benefactors want to deliver public 'goods', like resisting climate change, doesn't alter the fact that the 'teals' have put themselves into a position of having perceived or actual 'conflict of interests'. That applies even where their supporters and perhaps a majority of the voting public consider their actions to resist climate change and improve government accountability as generally to be in the public interest.
Most donors, however, represent very narrow and generally commercial interests. While many proclaim that the financial support they provide to candidates or political parties is intended to benefit the political process – enabling one party, and sometimes opposing political interests to fully participate in the electoral battle for votes – an obligation nevertheless arises.
Parties or candidates are compromised when they accept substantial donations from anyone or any commercial entity that stands to benefit from decisions or actions of the elected government. It's worse when that obligation is hidden from public view because the electoral laws permit quite large donations and their donors from becoming public knowledge.
Some improvements are on the way. Labor is apparently committed to reducing the disclosure level from more than $15,000 down to $1,000. It should go further and follow the NSW lead both to ban outright donations from specific groups of donors such as developers and to put limits on the total amount that individuals, companies and other business entities can gift to political parties and candidates.
In the meantime, if a minister has been naïve enough or silly enough to accept donations that put them in a conflict of interest situation, they are probably unlikely to recognise they really don't deserve to hold a ministerial post. It's up to the Prime Minister to set standards, and to enforce them.