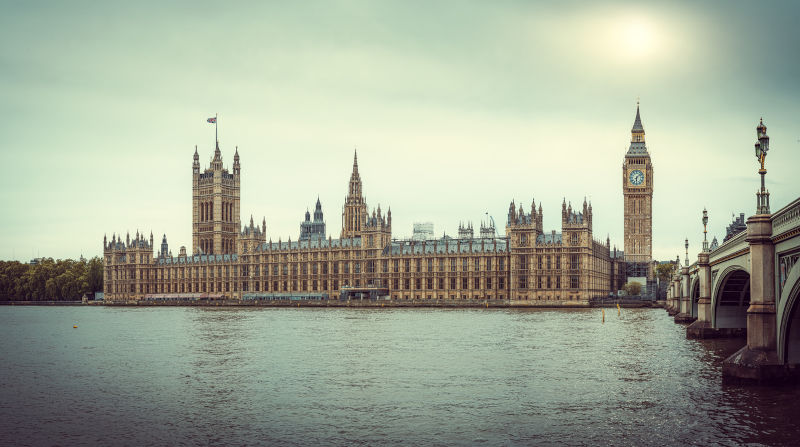 I have long been a fan of the British parliament's system of having independent commissioners for standards who review complaints that MPs have breached their Code of Conduct or the Nolan Committee's set of standards of public life.
By comparison, the Australian way — privileges committees, or ad hoc bodies of officials chosen just for the occasion — never seems to have the detachment, or the speed, or even, it seems to me, the focus on fundamental principle involved. And that is so even when the matter has not been flicked off by a prime minister to a tame official to get delay and obfuscation, or to some lawyer cronies for some fine points of distinction in a secret report able later to be described as a complete vindication.
But we beat the Poms at some things, at least for a while. We had the Bowen report on conflicts of interest 50 years ago. Since then, at least, it has been understood here that an MP cannot act, for money or otherwise, as a lobbyist or private adviser for a company. Britain didn't really get to that point until this century. In the past, many British MPs were public company directors, lobbyists and advocates and sometimes even received rewards for asking a question in parliament. Whether one declared such matters or not could hardly resolve obvious questions of whether conflict of interest was involved – or just as significantly whether there was the appearance of conflict of interest.
Some months ago, the Sydney Morning Herald reported that an intimate in the Morrison court, Stuart Robert, had been giving advice and making introductions to a lobbying firm looking for government contracts. At the time, Robert, who has long appeared to have had problems in recognising conflicts or potential conflicts, was on one of his sojourns on the back bench for just that, but he was soon back in cabinet again. Bill Shorten has announced an investigation into any contracts let by Stuart Robert agencies. But questions were also asked about whether acting as an intermediary, agent, lobbyist or urger might be in breach of parliamentary standards.
I should emphasise that Robert has denied any impropriety, and, so far, none has been shown. There was no suggestion that money was paid by the company which was said to have been warmly commended to his colleagues and officials.
It is interesting in this context to look at a recent report by the House of Lords commissioner for standards, together with observations upon it by the House of Lords Conduct committee, acting in effect as a court of appeal. It involved the Earl of Shrewsbury finding himself a nice little earner as an adviser of sorts to a company making hand and body sanitisers at the time of the COVID lockdowns in Britain.
The previous British indulgence with backbenchers is now inoperative. Recently, the Conduct committee reviewed a decision on appeal by the Earl of Shrewsbury, who had been found by the house's commissioner for standards guilty of breaches of the code of conduct. The commissioner had recommended that the earl be suspended from parliament for nine months.
The earl wrote emails to a company called Spectrum X in 2020 when it was seeking regulatory approval for various COVID-19 products, including hand sanitisers and a walk-in disinfectant tunnel. He offered to meet with various ministers and officials to discuss and promote SpectrumX's spectriPOD system in return for a monthly retainer of £3000. Altogether, over 19 months, the earl was paid £57,000 for "parliamentary advice and other matters".
The commissioner found a breach of provisions of the code prohibiting members from "exercising parliamentary influence" and from providing "parliamentary advice or services." It also found a breach of that part of the code of conduct which said that "members should always act on their personal honour in the performance of their parliamentary duties and activities."
Monetising one's membership of parliament
Lord Shrewsbury had argued that his work was "openly commercial dealing." He said he was helping the company promote its products to a range of customers, including some, such as West Ham Football club and the Jockey club completely unconnected with parliament. He saw his approaches to ministers and officials in the same light.
The committee said that this showed a fundamental misunderstanding of the code of conduct, including its history after the "cash for amendments" scandal of 2009. After that the parliamentary Leader's group had declared that "the phenomenon of what were variously described to us as 'peers for hire' or 'peers on the cab rank' is not acceptable. Membership of the house should not be a source of profit."
The guide now says that the prohibition on receiving payment for parliamentary advice means that members may not act as paid parliamentary consultants, advising outside organisations or persons on process, for example how they might lobby or otherwise influence the work of parliament.
"On his own admission Lord Shrewsbury made use of his position to promote the interests of SpectrumX by personally approaching ministers and officials on behalf of the company.
Providing "parliamentary services" might be described as "monetising expertise" in procedures. But Lord Shrewsbury went further: he was changing how he carried out his duties and activities in return for money.
"The rules prohibiting the provision of parliamentary advice and services in return for payment or reward were adopted by the house to uphold the integrity of the institution of parliament. And [to] reflect the key Nolan principle of selflessness, according to which "holders of public office should act solely in terms of the public interest."

"As the Guide to the code of conduct emphasises, it is incompatible with this principle for members to seek to profit from membership of this house."
No doubt the facts, and thus the guiding principles, will be shown to be quite different in the Robert case. But if anyone any longer takes any notice of Westminster, I should think that no one will be making any point about the absence of money changing hands, or suggestions that the introductions were but personal interchanges rather than matters of any sort of official nature. It is the appearance as much as the reality which is the sticking point when an outside person might wonder about partiality.