Politics
"Extreme overreach": Bell report exposes Morrison threat to Westminster system
Nov 30, 2022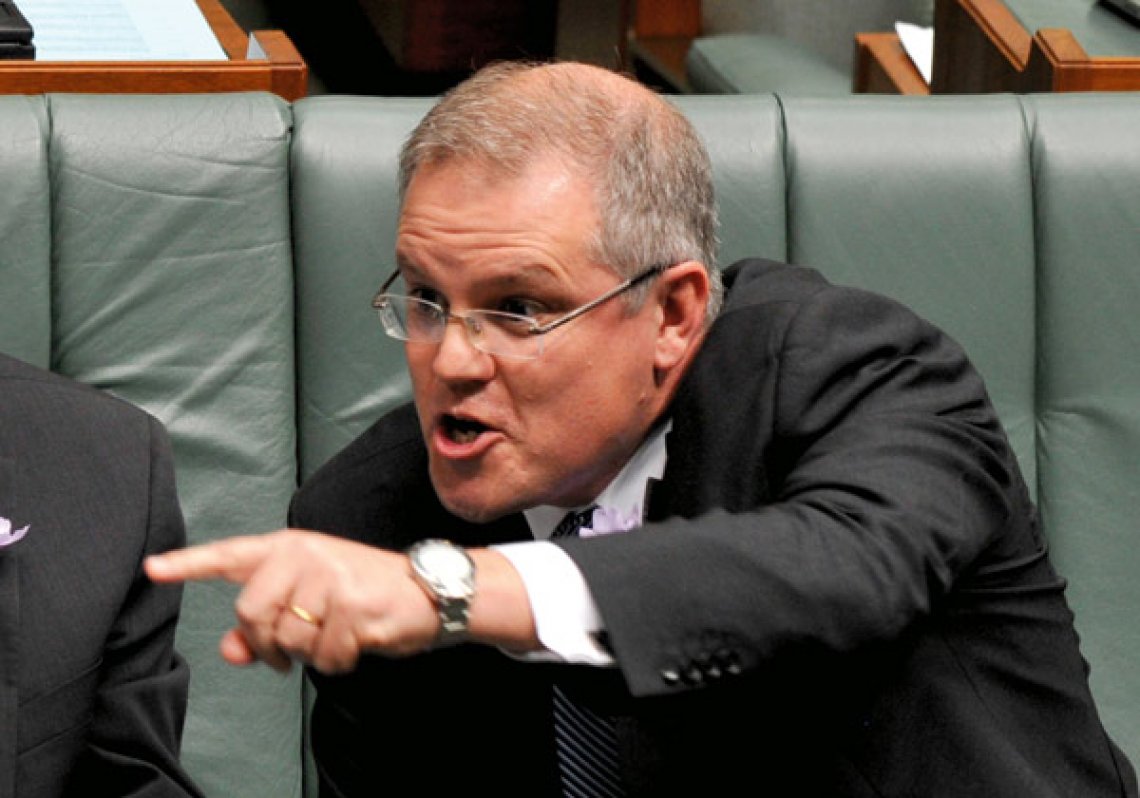 New report by Former High Court judge Virginia Bell is scathing of PM Morrison and head of department Phil Gaetjens for secret ministry appointments, but spares Governor General from scrutiny.

When Prime Minister Scott Morrison got itchy on cabinet appointments during the COVID crisis, he prodded and pushed the limits of the Westminster system.
Few would have disputed his claim that emergencies demand elasticity. As things turned out, he proved to be very elastic indeed. In 2020 and 2021 respectively, he sought his own appointment, via Governor General approval, to the following positions: health and finance (in 2020) and industry, science, energy and resources, home affairs, and treasury. Most of his cabinet colleagues were ignorant of the move.
While the Prime Minister had behaved in a distinctly authoritarian manner, there was nothing in the practices of Westminster that would have made it unconstitutional or unlawful. As with such principles as responsible government and collective cabinet responsibility, these practices remain uncodified, the furniture of practice and assumption.
Nonetheless, the newly elected Prime Minister Anthony Albanese took it upon himself to charge Former High Court judge Virginia Bell with the task of investigating the appointments affair.
The picture that emerges from the report, released on November 25, is not flattering. For one, the moves were needless and unreasonable. And it seems that Morrison had even contemplated taking the reins – in secret, of course – of the department of agriculture, water and environment. Effectively, his actions constituted an assumption of executive power to overrule key ministerial decisions (this, he did do regarding the unpopular Pep-11 gas project, much to the surprise of Resources Minister Keith Pitt).
Morrison's reasoning for the dramatic decisions was found wanting at several points. Moving into the health and finance portfolios was done ostensibly to anticipate any incapacity of the ministers in question in the face of the pandemic. The entire move, Bell claims, was needless. Any incapacity could have seen Morrison appointed "in a matter of minutes".
She also expressed bafflement at the other appointments. There was no evident nexus to the pandemic worth noting in co-holding, for instance, the role of Treasurer. "Rather, Mr Morrison was appointed to administer these departments to give himself the capacity to exercise particular statutory powers."
Morrison, through his legal representative, had informed Bell that he "considered it necessary, in the national interest, to lawfully ensure that there would be no gap in the exercise of [powers related to ongoing matters of national security] if required, so as to guarantee the continuity and effective operation of government." Again, Bell was unimpressed by this train of thought, given the fact that other ministers were already there to administer those departments.
Morrison's reasoning for not informing his ministers of the appointments comes in for a judicial battering. "It is difficult to reconcile Mr. Morrison's choice not to inform his ministers of the appointments out of his wish not to be thought to be second guessing them, with his belief that the appointments had been notified in the Commonwealth Gazette".
True, writes Bell, the Gazette was hardly popular reading, but the fact that such appointments "would not be picked up and quickly circulated within the public service and the Parliament strikes me as improbable in the extreme." Morrison would surely have informed "the affected ministers of the appointments had it been his belief at the time that they were being notified in the Gazette."
Phil Gaetjens, as head of the Department of Prime Minister and Cabinet, receives more than mild rebuke. Bell found that "Mr Gaetjens as Secretary of PM&C, and with knowledge of the appointments and the lack of publicity that surrounded them, at no time sought to raise the propriety of them with Mr Morrison." This duly raised issues "about the effectiveness of the partnership between the elected government and its senior officials", though this was beyond the former judge's terms of reference.
The appointments affair did not sit well with many of Morrison's colleagues, despite feeble attempts to defend him. His most loyal of deputies, former treasurer Josh Frydenberg, was particularly stunned. In Niki Savva's forthcoming book Bulldozed, Frydenberg reveals his bitter disappointment at the whole saga, notably regarding his own department. "I don't think there was any reason for Scott to take on the additional Treasury portfolio. The fact that he did take it, and it was not made transparent to me and others, was wrong and profoundly disappointing. It was extreme overreach."
Frydenberg has only himself to blame for such misplaced loyalties. Morrison's estranged tendency with the truth and institutional integrity was well documented before the pandemic. French President Emmanuel Macron's blunt assessment of his mendacity over the scuppering of the Naval Group submarine deal was simply one notable manifestation.
Bell makes recommendations about enacting legislation that tightens notification requirements regarding such appointments. The authorisation of an acting minister for a period of two weeks or greater "should be published as soon as reasonably practicable in the Commonwealth Gazette or in a notifiable instrument on the Federal Register of Legislation." The website of the Department of Prime Minister and Cabinet's and relevant department websites should also periodically publish "all acting arrangements".
There is much in the manner of cabinet housekeeping. The Department of Prime Minister and Cabinet's website should, in a relevant document, stipulate the relevant ministers, offices of appointment, and, where two or more ministers are appointed to one position, a division of their responsibilities should be outlined in a document. But strikingly, none of Bell's recommendations do much to unseat, or adjust, the creakiness of convention. She even spares the Governor General David Hurley.
As ever, the fundamental problem here is not that Morrison did what he did but how he went about it. Such multiple appointments, even if they do suggest something rotten in the state of cabinet trust, remain legal exercises of power. At the core of parliamentary democracy, the poltergeist of executive usurpation remains.