Asia
Myanmar nightmare: Junta squeezes civic space and disrupts civil aid
Nov 19, 2021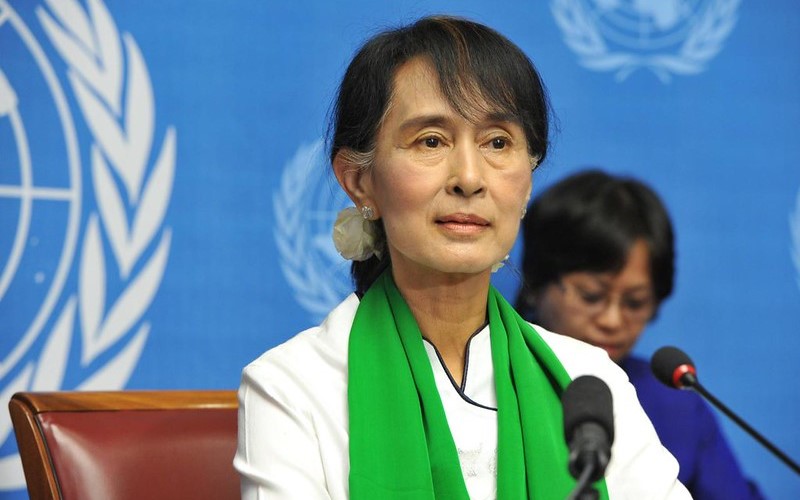 The humanitarian and development crisis in Myanmar requires a new approach to traditional donor accountability if the global community is to avert a major catastrophe in the country.
This is the second part of a report looking at the crisis in Myanmar. Read the first part here.
The World Bank and United Nations Development Program have projected that almost half of Myanmar's 56 million people could be living in poverty by the beginning of 2022. Armed conflict has disrupted agricultural activities and restricts humanitarian access.
The country is a major producer of rice and maize but, says Sally Thompson, the Executive Director of the Border Consortium, "the military activity prevents people from planting, or tending crops and livestock. They are constantly being forced off their land by small arms fire, and now, increasingly from air activities which people in the south haven't faced for decades."
The Border Consortium is the main provider of food and shelter in the Thai border area and southeast, operating nine camps. It supports local partners to provide emergency assistance including health care and COVID prevention measures to displaced communities.
The agricultural sector, dealing with a logistical nightmare, is now confronting a collapse of the currency and its effects on imports of equipment and fertiliser.
The prolonged crisis is seriously undermining development gains made in the five years under the Aung San Suu Kyi-led government.
Due to the coup, the schools, universities and training collages that closed due to COVID-19 in 2020 have remained closed for a second year. The formal employment sector has collapsed. Gains made by industries as they transitioned to the digital economy are being lost.
Aid is desperately needed to avert the impending food crisis but it is also needed to buttress nation-building institutions including the independent media, women's groups, HIV response and governance specialists.
According to the UNHCR Myanmar Emergency Update of November 1, Australia has provided $US11.6m in "tightly earmarked funds" for humanitarian response. NGOs want to challenge this approach, in which donor governments outside Myanmar are supporting aid in the usual way – long drawn out business planning, accountability reports, reconciliations etc.
The NGO community is urging foreign governments and donors to reconsider "standard operating procedures" to ensure more aid reaches ordinary people.
"Creating a paperwork trail and regular reports on how funds are being spent is itself a risk to the local organisations and safety of staff," says Nicola Williams, the public policy engagement lead at the Myanmar Research Centre at Australian National University.
"The INGOs, multi-donor fund managers and donors above them need to be responsive to new and added risks faced by local groups. One example of flexible approaches could be having verbal reports on activities instead of written reports to reduce the paper trail."
Evolution, Extinction or Exile?
Frontier Myanmar, an independent news publication, recently ran an online workshop on what humanitarian intervention might look like – "Civil Society in Myanmar: Evolution, Extinction or Exile?" — sponsored by the International Development Research Centre and Kivu International.
Civil society organisations (CSOs) told Frontier they would like to see a greater degree of flexibility from donors, especially in funding and project adaptation. They say that the procedures involved in applying for funding, such as performing due diligence reviews, are virtually impossible without risking staff or an organisation's safety under current circumstances.
And they point out that development projects must also be funded: "If Myanmar is to have any chance of returning to democracy in the future, it will need a strong cohort of CSOs and leaders to help lay its foundation once again," an NGO leader, who — in common with several others interviewed for this report — spoke on condition of anonymity due to fear of reprisals.
Frontier reported that, when hundreds of displaced villagers began arriving in the northern Shan State town of Mong Ko in late August, cultural associations and religious groups coordinated the humanitarian response.
The villagers, who were fleeing fighting between the Myanmar National Democratic Alliance Army and the Tatmadaw, sheltered in churches and monasteries, while host community members donated food, basic items and funds, and nurses from a church provided voluntary health care services.
"Host community members are donating … in unity with IDPs [internally displaced people], without regard to their race or religion," said the response committee's coordinator.
Myanmar people have become adept at transferring cash into the country despite the Government barriers and monitoring of the internet. The humanitarian community is urging governments to accept the informal process and provide agencies with cash to avert the multi-pronged crisis.
A small Sydney-based charity supporting development projects in Myanmar, which also cannot be named for security reasons, says it is still able to assist its local partners.
"Our biggest challenge has been our inability to meet the rising need for financial assistance," its national administrator says.
"One of our partners runs an early education and nutrition program in one of Yangon's poorest communities. Sadly, the education program has not been able to operate since March 2020 and our partner has had to pivot to providing food and other essential items to the families of the children as well as others in the community.
"We have had to examine the added risks faced by our partner's staff in being arrested for delivering aid when they are not one of DFAT's recognised Big 6 INGOs.
"Getting funds into Myanmar was initially a challenge for us when our foreign exchange service ceased. In recent months, we have been able to use Western Union to transfer small amounts, and on one occasion a trusted hundi contact." Hundi is a system in which funds paid to an agent outside the country are paid out by a corresponding agent inside the country, to move money across borders.
"These decisions were not made lightly by our board, knowing that we could possibly be crossing the line held by DFAT on financial controls. However, it was felt that the need was great and called for extraordinary measures.
"As a small Australian charity working with small local partners on the ground in Myanmar, we believe that we have the flexibility and local knowledge to make a significant impact if we had more support and encouragement from the Australian government."
Slow demise by just four cuts
One of the guests at the online workshop was Professor Marie Lall of the UCL Institute of Education in London. She says: "The survival of a strong civil society is critical at this time as they will step up to meet the needs of society in health, education and the social sector."
John Lui reported for Frontier the regime "is squeezing the life out of civic space".
Al Jazeera has reported Tatmadaw is resorting to a program run in the 1960s called "The four cuts".
Naw Htoo Htoo, program director of the Karen Human Rights Group, told Al Jazeera the Tatmadaw's patterns of violence since the coup mark the revitalisation of the strategy.
"The Tatmadaw doesn't use the words 'four cuts' any more, but the strategy is definitely the same as the four cuts that they used on ethnic people for over 70 years," said Naw Htoo Htoo.
This includes restricting access to food, funds, intelligence and recruits, and seeks to starve the support base of armed resistance and turn civilians against resistance groups.
As of August 31, at least 101 members of CSOs were in detention and five had been sentenced to at least two years in prison, said the Assistance Association for Political Prisoners.
Lui reported the AAPP itself has been threatened by the Tatmadaw, which promised "severe actions" against the organisation in April for documenting regime abuses since February 1. "The threat forced the AAPP to close its Yangon office and send its staff and volunteers into hiding."
Financial breakdown amid junta persecution
An unpublished national survey of 68 CSOs that was conducted in May by two CSOs that asked not to be identified and seen by Frontier, found that 69 per cent had their operations adversely affected, of which 32 per cent have had to work in a reduced capacity, 21 per cent had closed and 16 per cent had suspended their activities.
The survey not only highlighted challenges facing CSOs due to the breakdown of the financial system and junta persecution but also showed the inability of foreign donors, United Nations agencies and INGOs to adapt quickly to the needs of CSOs in the post-coup context.
The Asia Foundation (TAF) reported in September that international agencies and donors should seek to better understand the roles of existing local networks and groups in humanitarian and pandemic responses, many of which have worked for decades with donor funding in non-government controlled areas.
It said: "Non-governmental service providers – networks of civil society and community organizations, parahita (community welfare) groups, EAO political and health organizations, and religious institutions – remain central to COVID-19 relief and humanitarian support for vulnerable communities."
TAF added that one option was using the hundi system: "However, using these informal systems means organisations have to take risks that not everyone has the appetite for."
The survey and interviews by Frontier confirm that CSOs in Rakhine, Kachin and other ethnic states have been able to operate with fewer disruptions, mainly because of the military's lack of control over large parts of these areas. These CSOs also have operated historically with less external support and with more uncertainties.
But these relationships do not exist in Yangon (7.3 million people) and Mandalay (1.5 million.) or in the formerly peaceful Magway region.
Nicola Williams refers to the urgent need for assistance for people in the south and the Burma heartland, which had been relatively peaceful before the coup.
"The interior and frontier areas are all affected now with great challenges to reach the humanitarian needs of those in the heartland, as these areas have not experienced the conflict dynamics of recent decades."
Williams says a new goal for aid actors should simply be the survival of civil society, including women's groups, independent and ethnic media,
"They support democratic and equitable processes. Finance can be through multi-year core funding to staff and operating costs, while not making groups beholden to delivering on a multitude of activities.
"The adaption and survival of these groups as the military shrinks civic space is critical to Myanmar's future opportunities to emerge from military rule."
Most donor governments are reluctant to support ongoing employment and core funding of CSOs as they don't want to be accused of ending people's livelihoods when the funding contract ends.
Communication that can be trusted
The independent media is playing a critical role in providing information and hope to the Myanmar people.  In the past, governments and philanthropic donors have funded training but the need now is for equipment and core funding. Many need funds to pay for web hosting and other telecom costs, which are core business.
James Thomson, the Policy Director for the Act For Peace and Chair of The Border Consortium, says independent media is vital. "To protect themselves from conflict, people need information," he says. "Trusted communication is absolutely critical to people's decision making."
Independent bilingual news agency Myanmar Now publishes national content and supports ethic media throughout the country. Its founder Swe Win left Yangon in August 2019, anticipating well ahead of others, the likelihood of a coup. He is now publishing from Melbourne, leading a strong team of about 40 staff in Myanmar who are providing eyewitness accounts of daily atrocities as well as a connection to ethic communities.
The Democratic Voice of Burma is publishing from Sydney and other places outside Myanmar.  The media has been targeted by the regime.
Myanmar Now has in the past relied on philanthropic funds but is now struggling to get charitable status in Australia. It is trying to expand in Myanmar but its cash grants are not guaranteed.
Direct cash grants from the Australian Government would help maintain these media activities but the funds have to be smuggled into Myanmar, and accounting for every dollar will be almost impossible.
Williams says supporting independent media now with long-term core funding will ensure people can have secure employment and training. "This is for institution strengthening now," shew says, "so they don't have to run on a year-to-year basis and can plan for the future.
"That would be funding five years of careers and dreams, not just treading water."
Marc Purcell of the Australian Council for International Development, says NGOs are adapting and evolving.
"The issue is, how do NGOs stand in solidarity with the people in practical ways? They have found ways to pay people and remit funds when paper trails are not practical and are learning to operate discretely."
Purcell says the NGOs need to take the lead in providing donors with innovative new ways to deal with and adapt to the crisis.