Asia, Politics
Myanmar: providing life-saving aid through the military government while minimising military interference
Jun 28, 2022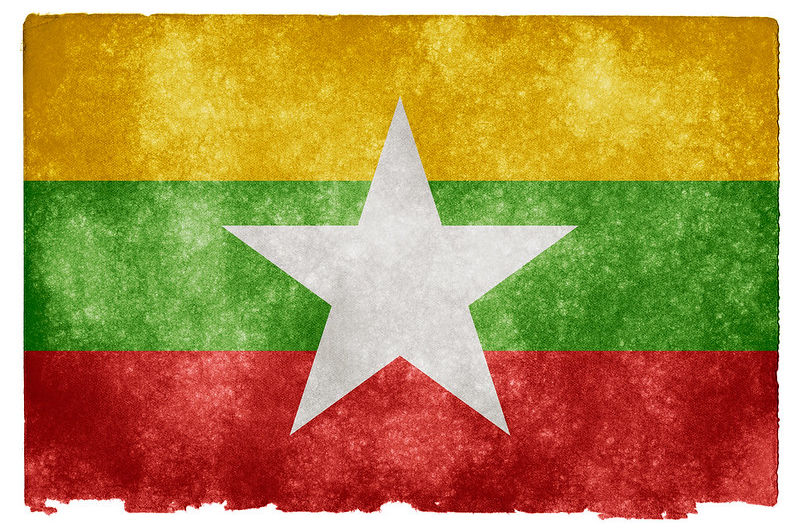 Aid agencies say the Myanmar junta is attacking villages and wiping out communities as collective punishment against those who it cannot identify but who the military claims allegedly support the People's Defence Forces.
Reports in local media say regime forces carried out arson attacks on at least 30 villages along the border of Magway and Sagaing regions after coming under attack last week.
Three local People's Defence Force (PDF) groups mounted an assault on a junta checkpoint located near a bridge that crosses the Chindwin River between Magway's Yesagyo Township and Salingyi Township in Sagaing.
In response, a column of around 300 junta troops carried out a raids on villages in Salingyi, Yesagyo, and Myaing townships, Wai Gyi, the leader of the Yesagyo PDF, told the independent and reliable news publication "Myanmar Now."
The chairperson of The Border Consortium, James Thomson, from Act for Peace in Australia, says this collective punishment is a war crime.
"The military's attacks are unprecedented. They are now bombing heavily populated areas, even state capitals like Loikaw, just across the border from Thailand, which has been repeatedly hit by airstrikes since January.
"This is the first time a state capital has been hit by airstrikes since World War two.
"Civilians are being targeted and a forcibly displaced specifically to weaken the resolve of opposition groups or to punish those who might be providing support.
"There were people sitting on buses waiting for evacuation as the strikes occurred.
"The situation in the south east includes relentless airstrikes, artillery, harassment and continual destruction of lives and villages.
"Amnesty International says these are war crimes and likely crimes against humanity."
The UN has been criticised for failing to protect human rights in Myanmar and for placing too much emphasis on maintaining access to enable aid to flow while failing to speak up and take action against the serious and widespread human rights abuses taking place.
"It's two years since the UN has had a permanent Resident Coordinator in Myanmar. It is not providing protection to the people of Myanmar," Mr Thompson said.
A UN spokesperson in Yangon says since the military takeover, the UN team on the ground has continued to deliver despite the "difficult operating environment."
"At all times, there has been a Resident Coordinator or a Resident Coordinator ad interim leading the UN Country Team and reporting directly to the UN Secretary-General. The UN has over 2000 personnel in-country delivering for the people of Myanmar."
(Ad interim is UN phrase indicating the senior role has been filled on a temporary basis.)
The World Food Program most recent situation report at the end of May https://www.wfp.org/publications/situation-report-myanmar says it has assisted two million people in the first quarter with plans to deliver to four million people by the end of the year.
However, NGOs say the majority of this assistance has been distributed in towns and urban areas as international access to rural areas is heavily constrained.
Conflict-affected communities in rural areas are primarily assisted by covert operations, including relief missions coordinated across national borders, by local civil society actors.
"The security and humanitarian situation remains tense in many areas," WFP says. "There is active conflict – including airstrikes, artillery fire, ambushes, and raids – a daily threat for many civilians. "Extended periods of conflict in some areas have cut ties between civilians and their homes, and their sources of livelihoods: many farmers have not planted or harvested crops, while seasonal workers have been unable to secure crucial casual employment."
"Many displaced farmers have been unable to harvest and sow crops since October of 2021. If this continues, the sowing of paddy rice will also be affected in many areas. The cumulative effect is likely to be a reduction in farmers' income and food stock, which could result in a rice shortage in the market and even higher prices."
James Thomson says the key challenge is getting aid to those who need it without legitimising Myanmar's self-appointed military rulers.
"After the coup, the UN agreed that ASEAN should lead negotiations with Myanmar's military to broker a deal to allow in aid, despite fears the military would use aid as a weapon of war.
"ASEAN has now acquiesced to the junta's demands that aid missions be coordinated by the military-appointed State Administrative Council, against the express demands of Myanmar's people."
It's caused great alarm among UN agencies, international NGO and local civil society organisations who are bound to provide aid in a neutral and non-discriminatory manner.
Australia has backed the ASEAN-led response, and has been providing aid, but its core to concern is avoiding legitimising military rule.
Many Australian organisations feel it's time for twin-track approach, providing life-saving aid through the military government while minimising military interference, but also providing aid direct to civil society organisations who are operating sophisticated parallel aid operations in some of the areas worst hit by the conflict.
This would include areas in Southeast Myanmar across the border from Thailand, where over two hundred thousand people have been forcibly displaced due to military attacks since the coup.