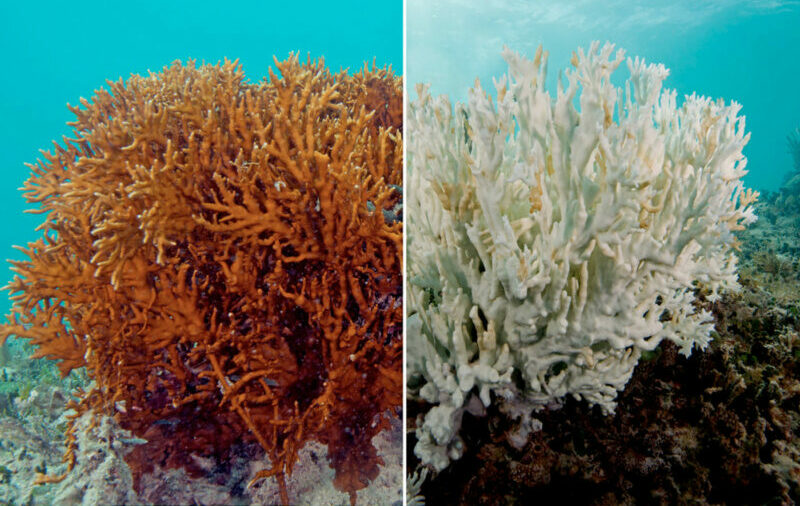 Australia's natural environment won some significant skirmishes in 2021 but serious challenges for biodiversity and ecosystems remain.
Australia's wild landscapes, stunning coastline and iconic species sit at the heart of our cultural identity. Yet our precious natural environment is under threat like never before.
Let's take a look at the good, bad and sad outcomes for nature across Australia in 2021. (The list is far from complete, my apologies if an outcome that is important to you is missed.)
The good!
Western Australia ends native forest logging
Western Australia committed to ending native forest logging by 2024. This places it as Australia's leading state on ending logging, ahead of Victoria which has committed to doing so by 2030. The WA announcement will protect 400,000 hectares of forest in one of the most biodiverse regions on the planet.
Indigenous rangers caring for country
The federal government announced $750 million in funding for Indigenous ranger programs across Australia, including to establish five new ranger groups in the Murray Darling Basin. This funding will support up to 1900 Indigenous people out on country over the next seven years – giving communities certainty to remain on country. More Indigenous rangers means more jobs for Aboriginal people and healthier, more vibrant and biodiverse land and sea for everyone. Anthony Albanese, the leader of the ALP, committed to doubling the number of Indigenous rangers by the end of the decade.
Rangers in Western Australia were given a $50million boost by the state government to expand the ranger program across land and sea country.
New protected areas
Federal environment laws
The federal government has failed to overhaul Australia's federal environmental law, the Environmental Protection and Biodiversity Conservation (EPBC) The government sought to hand environmental approval and assessments to state and territory governments, paving the way for greater environmental destruction. However, the Places You Love Alliance have secured the support from key crossbench senators to halt the change – for now!
World leaders commit to end deforestation
More than 140 countries agreed to the Glasgow Leaders' Declaration on Forests and Land Use, a global pledge to "halt and reverse forest loss and land degradation by 2030". The agreement covers 90 per cent of the world's forests. Australia joined the global chorus to end deforestation, which is the first time the Morrison government has made such an explicit commitment. However, there are concerns that Australia may try to wriggle out of this commitment through creative accounting, rather than phasing out large-scale land clearing and logging as the commitment requires.
Murray-Darling Basin wetland protected
Exmouth Gulf marine park established
Western Australia's stunning Exmouth Gulf will be protected in the state's newest marine park. The marine park will protect the fragile area which is home to iconic dugongs, whales and turtles.
Sea-bed mining banned in the Top End
Walls of Jerusalem secured
The Wilderness Society Tasmania, represented by the Environmental Defenders Office, won a court battle against a private helicopter development in the Tasmanian World Heritage Area. The proposal, for Lake Malbena in the Walls of Jerusalem National Park, is opposed by environmental groups for having unacceptable impacts on the World Heritage Area.
Australia joins High Ambition Coalition
Australia has joined the High Ambition Coalition (HAC) for Nature and People which is an intergovernmental group of 70 countries championing a global deal for nature. The HAC seeks to encourage world leaders to protect at least 30 per cent of the world's land and ocean by 2030.
Investing in women in conservation
Women's Environmental Leadership Australia (WELA) is Australia's premier leadership training for women in the environment and climate movement. WELA is now established as a standalone organisation to support established and emerging environmental leaders. This is an investment in capacity building that will endure for decades to come.
Kosci (partly) saved from feral horses
After years of inaction, the NSW government finalised a plan of management to protect Kosciuszko National Park from damage by feral horses. Under the plan feral horses will be reduced by 80 per cent, giving species like the northern corroboree frog a chance at survival.
UN Convention on Biological Diversity – COP15
While all eyes were on the Climate Change COP26 held in Glasgow, it wasn't the only meeting of world leaders where nature was on the agenda. The Convention on Biological Diversity is the world's premier agreement for conserving the living world. COP15 set out to decide on the Post-2020 Global Biodiversity Framework, which will lay out the plan to reverse the decline of biodiversity around the world, and the targets each country will need to meet by 2030. The conference was impacted by the COVID-19 pandemic with most of the significant conversations delayed until April and May 2022.
Progressing legal rights
Momentum is growing both in Australia and overseas for nature's rights to be protected under law. Ecuador is a leader in this field, providing legislative protections for nature since 2008. This year the law was used to halt a mine that threatened nature's right to exist.
Here in Australia, the Martuwarra Fitzroy River Council, established by six Indigenous nations, is advocating for the Martuwarra to be granted river personhood – an Australian first.
Meanwhile, the UN Human Rights Council recognised the human right to a safe, clean, healthy and sustainable environment for all people. However, according to the Environmental Defenders Office, only three out of eight Australian states and territories have enacted human rights legislation.
The bad and sad
Birds are under threat
Threatened Species Strategy released
Climate impacts unburnt forests
Great Barrier Reef in danger — almost
The Great Barrier Reef made global headlines this year when it became the first ecosystem to be recommended for "in danger" listing by the World Heritage Committee due to the impacts of climate change. While the committee eventually withdrew the imminent "in danger" listing due to intense lobbying by Australia, the federal government is far from being off the hook for our poor stewardship of the world's most iconic reef system. A monitoring mission will visit the Reef in 2022 to assess the health of the Reef and whether Australia is doing enough to protect it.
Now is a critical moment for life on our planet. Please use your power for good by donating to environmental organisations, volunteering your time and skills, and letting your political representatives know you care. There can be no greater legacy to future generations than a healthy planet full of life and beauty.
This article was originally published on the AEGN's website.