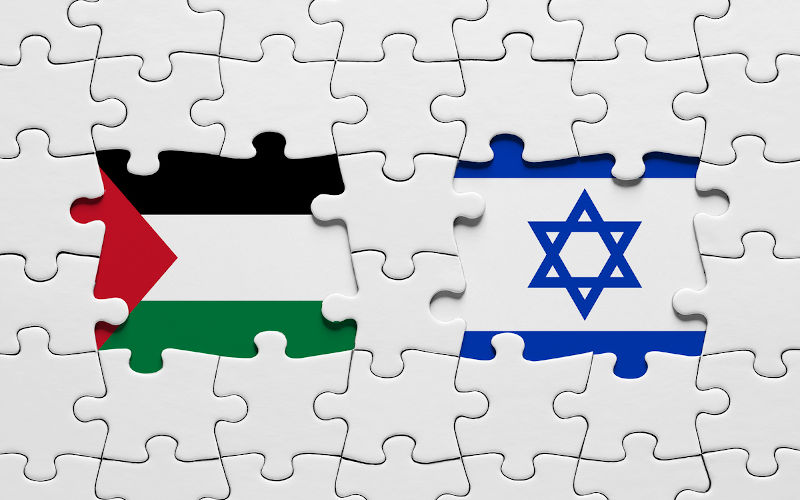 Benjamin Netanyahu's ultra-right government's reported response to the "terrorism" of the Palestinian who killed seven people at a synagogue in east Jerusalem on 27 January 2023 includes the likely collective punishment of the family of the attacker, such as loss of citizenship, house demolition and deportation.
"Fair enough", some might say. But the reality is that violence by Palestinians who are victims of Israel's occupation is sadly inevitable.
Israeli settlers, whose synagogue it was, and whose population, and settlements in the occupied Palestinian territories (oPt) are forever expanding, have no right under international law to be there. Settlers are armed and their illegal acquisition of Palestinian land and violent bastardry against everything Palestinian are protected by Israel's defence force.
In most real democracies, which Israel certainly is not except for privileged Jewish citizens under its "Nation State" law, collective punishment of families or groups for criminal behaviour by individuals is prohibited. One can recall other cases of collective punishment – by Nazi Germany, the Pinochet government and others. Analogous behaviour by Israel under Netanyahu's heavy-handed response is reprehensible.
Even so, today's collective punishment is simply a more devastating form of that employed for years by Israel against Palestinians, particularly in the Gaza Strip, where thousands of innocent Palestinians have been killed or maimed as "collateral damage" during a series of one-sided "operations" against Hamas.
Detailed reports by Amnesty International, Human Rights Watch, the Harvard Law School's International Human Rights Clinic, as well as Israel's human rights groups B'Tselem and Yesh Din all point to Israel being an Apartheid state, responsible for war crimes and crimes against humanity. Wherever they live, whether in Gaza, the oPt (including Jenin, where, preceding the above-mentioned synagogue deaths, an Israeli raid killed ten Palestinians), or in Israel itself, Palestinians are ruthlessly deprived of all their rights by Israel.
Since 1948, many resolutions condemning the gross mistreatment of Palestinians by Israel have been adopted by clear majorities in the UN General Assembly, but they are neither legally binding nor enforceable. Similar resolutions in the UN Security Council, which would be legally binding, have nearly always been vetoed by the United States. Accordingly, Israel carries on, denying freedom to the Palestinian people.
While US Secretary of State Antony Blinken – coincidentally visiting during this latest violence – made all the usual comments about restoring calm, and reportedly told Netanyahu that the occupation is "an obstacle to peace" and threatens a two-state solution, these sentiments are mere words – a gentle slap on the wrist. To mean anything, the US needs to act against Israel: in the Security Council; inter alia, by withdrawing its almost US$4 billion annual support for Israeli armaments; providing increased humanitarian assistance to Palestinian non-government organisations; and applying diplomatic pressure on the Palestinian Authority (PA) for genuinely democratic elections that can provide authentic, effective Palestinian leadership and, over time, lead to permanent rapport between the PA and Hamas.
As for Australia, it's true that recent national (and some state) ALP conferences have agreed, should the status quo in Palestine and Israel remain, to recognise, when in government, the State of Palestine as a matter of priority. No such priority is now apparent.
Moreover, with a Zionist Attorney-General (who had previously used an appearance on the ABC's Q&A program to exclaim that "Israel is not an Apartheid state" and who, as an opposition member of the Parliamentary Joint Committee on Intelligence and Security in October 2021, took government officials to task for suggesting there may be reasons why an Australian listing of Hamas as a terrorist organisation under Australia's Criminal Code may create some difficulties), it seems unlikely the Labor government will adopt the ALP national conference resolutions on recognising Palestine any time soon.
There is some weak evidence that the ALP government may change Australia's UN votes concerning Palestine and Israel, by which previous governments have largely supported Israel and the US. One exception was when Bob Carr, as foreign minister, persuaded the ALP Caucus to abstain from, rather than oppose, a particular resolution, contrary to Prime Minister Gillard's wish to support Israel and the US. At the 2022 sittings of the UN's Fourth Committee, Australia voted in favour of five pro-Palestine resolutions, but against another requesting the International Court of Justice to give an advisory opinion on the legality of Israel's occupation of the oPt. Optimism for sustained Australian government support for Palestine must however be questioned given the political clout of Australia's Zionist, pro-Israel organisations, including the Zionist Federation of Australia, the Executive Council of Australian Jewry and the Australia/Israel and Jewish Affairs Council.
In summary:
Palestine's fate remains dire, with stronger than ever Israeli persecution and collective punishment, and no effective pressure on it to conform to international law. Additionally, US support for Israel will remain strong; and, in Australia, the ALP is hesitant about recognising Palestine or holding Israel publicly accountable for its mistreatment of Palestinians. As to the wider international community, despite support for Palestine in the General Assembly, there is negligible practical action that could change the status quo – unlike widespread international action supporting Ukraine in combatting Russian violence and land-grabbing.