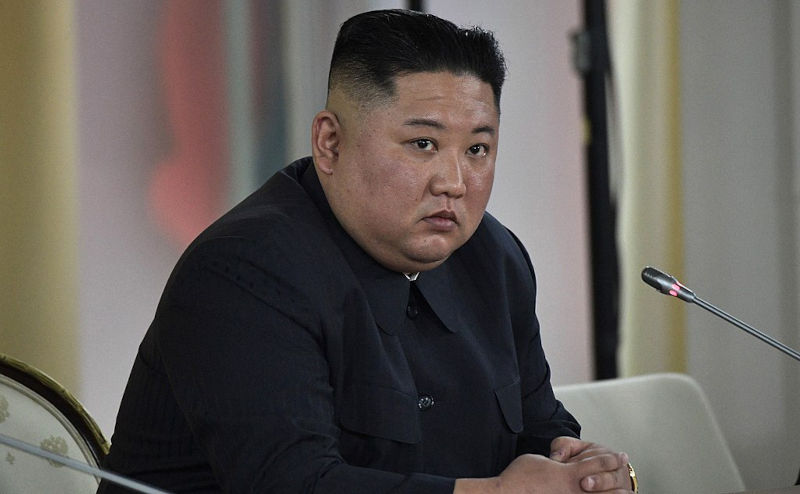 In Asian Media this week: Pyongyang using Pacific as firing range. Plus: opposing views on Asian security; democracy-vs-autocracy a false division; China's population to plummet; Thailand's global standing at low point; man-made threat to sea life.
North east Asia became even more perilous this week, with North Korea launching three ballistic missiles, including an ICBM that showed it might have mastered the technology of atmospheric re-entry.
The Korea Times said this would allow North Korea to strike the US mainland with a nuclear-tipped missile.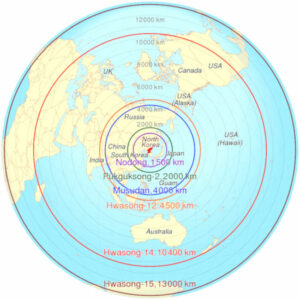 North Korea launched an intercontinental ballistic missile on Saturday and followed with the launch of two short-range ballistic missiles on Monday – all in retaliation for South Korea's resumption of military exercises with the US.
"A video of North Korea's latest intercontinental ballistic missile test, captured by a camera in Japan, suggests it is on the verge of, if not already, mastering atmospheric re-entry," the paper said.
It quoted Shin Jong-woo, a senior analyst at the Korea Defence and Security Forum, as saying the signs were enough to invalidate previous claims that the North did not have the technology to shield its warheads from the extreme heat and pressure of re-entry.
In a separate story, on the firing of the two short-range ballistic missiles, the paper reported Kim Yo-jong, sister of North Korean leader Kim Jong-un, as saying: "The frequency of using the Pacific as our firing range depends upon the US."
The Korea Herald said South Korea believed the ICBM could reach "anywhere in the continental United States".
Park Won-gon, professor of North Korea Studies at Ewha Woman University, said from now on both South Korea and the US would be the subjects of Pyongyang's hostility.
Singapore's The Straits Times said experts expected North Korea to test as many missiles this year as last year's record number of more than 90.
James Kim, of the Asan Institute for Policy Studies, an independent think-tank, said Pyongyang might be exploring the chances of co-operating more closely with China and Russia.
"The question from the North Korean point of view is…how do we rub shoulders with Xi Jinping and Vladimir Putin," he said.
"Well, you make yourself important and one way to do that is to remind them that continuing to ignore North Korea or not engaging constructively with North Korea could end up being very bad for China and Russia.
"These tests are one way to do that."
Preparing for war – or peace
Opposing strands of Asian security thinking have been highlighted in the media over the past week.
Singapore Defence Minister Ng Eng Hen said the world must do all it can to cool the rising temperature of the competition between the US and China – while Japan and the Philippines are boosting their defence arrangements.
Ng said a war in Asia would be devastating. "The reasons for war do not justify any in Asia," he said. "The stakes are not worth it; the consequences are disastrous."
Ng spoke at a closed session of the Munich Security Conference and was reported in The Straits Times.
He noted Chinese defence spending had increased each year over the past seven years. The Chinese coast guard made almost daily patrols in disputed South China Sea areas and Chinese fighter aircraft regularly crossed the median line in the Taiwan Strait.
Developments that China might read as preparing for war included the formation of the Quad and the Aukus security partnership. The US had also endorsed Japan's plans to build up its counterstrike capabilities and had gained access to four more bases in the Philippines.
The Japan Times reported that recent talks between Philippine President Ferdinand Marcos Jr and Japanese Prime Minister Fumio Kishida had laid the foundation for a new era in bilateral defence co-operation that would have major implications for the Indo-Pacific region.
The paper said in a commentary piece Marcos had confirmed that the Philippines, Japan and the US were discussing a new tripartite security deal.
The Rodrigo Duterte administration in Manila had soft-pedalled on South China Sea disputes with China.
But, the paper said, Marcos had taken an increasingly tough stance against China's aggressive behaviour. "Marcos is overseeing nothing less than a quiet revolution Philippine foreign policy," the article said.
Two-camp divide not accurate or helpful
Many political leaders find it convenient to portray the world as divided into competing camps – democracy-vs-autocracy – with the future depending on this fundamental clash.
But is this an accurate, or helpful, way of framing relations between nations?
Not in the opinion of Chinese commentator Wang Huiyao. This is not, he says, the best way to understand the complex and evolving threats the world faces.
Wang is founder of the Centre for China and Globalization, a non-government think-tank based in Beijing.
He attended the recent Munich Security Conference (dubbed, he says, the "Davos for Defence").
Writing in the South China Morning Post, Wang says Ukraine and the "China threat" have galvanised the West with a new sense of purpose. It is the grand clash between democracy and autocracy.
But this simplistic division does not match the multipolar reality.
"Take the positions that countries have adopted with respect to the war in Ukraine," Wang says. "They often don't align neatly along a democracy-autocracy divide…
"People in countries like India and South Africa see 'rich versus poor countries' as the main fault line in global politics."
The "grand clash" view also fails to capture the risks that concern most people – such as economic crisis, inflation, climate change, habitat destruction and extreme weather. These problems are transnational.
"If the West pushes too hard on framing the world as a competition between democratic and non-democratic states, it risks alienating people who do not see things this way," Wang says.
"This includes states destined to play a greater role in global affairs as they gain economic and demographic weight."
In China, it's too costly to have larger families
China's population declined last year, according to the country's National Bureau of Statistics – for the first time in 60 years.
That news has been well-reported. Now Yi Fuxian, an expert on China's birth rate, says the population will continue to shrink over the decades to come, to numbers dramatically below official estimates.
The UN's World Population Prospects report for 2022 says China's population will fall to 767 million by 2100.
But Yi suggests the number will be 440 million.
Yi is a senior scientist in obstetrics and gynaecology at the University of Wisconsin-Maddison. He is the author of Big Country with an Empty Nest, a book that criticised China's birth policies.
His article on China's projected population was distributed by Project Syndicate, an expert writers' organisation, and published in The Korea Times.
The low numbers he foresees are based on his estimate of the country's fertility rate (births per woman).
The WPP predicts a fertility rate of 1.31 for 2023-50 and 1.45 for 2051-2100. But Yi says the fertility rate of Chinese women in region suggests these estimates are too high.
"Hong Kong, Macau, Taiwan and Chinese Singaporeans have all had average fertility rates of 1.0-1.1 – the lowest in the world – over the past two decades," he says.
China's one-child policy has reshaped the economy, dramatically increasing the cost of raising children. China's household disposable income is low, equivalent to only 44 percent of GDP while in the US it is 72 per cent. But the Chinese housing market was valued at four times GDP in 2020, much higher than America's 1.6 times.
If the real estate bubble does not burst, he says, Chinese couples will not be able to afford larger families. But if it does, China's economy will slow, sparking a global financial crisis – a serious dilemma for the government.
Thailand sinks to 'diplomatic nadir'
A general election is due in Thailand in May and at least one influential commentator is hoping for a new government that would form a fresh foreign policy team.
"Thailand's global standing is at an all-time low," he said.
Thitinan Pongsudhirak is a senior fellow of Chulalongkorn University's Institute of Security and International Studies. He is also a regular Bangkok Post columnist.
The decline in Thailand's standing dated from the military coup of 2014, he wrote in a recent column. Foreign policy officials were forced to constantly justify the country's reversion to military authoritarianism.
An election was held in 2019 but by then Thailand's foreign relations were stuck in a military-authoritarian rut.
"Everyone knew there was something fishy," Thitinan wrote. "The enabling 2017 constitution was designed to prioritise military-authoritarian supervision over the political process."
Thailand kowtowed to other authoritarian regimes, led by China, while relations with Western powers and Asian democracies continued to be problematic.
Prime Minister Prayut Chan-o-cha was completely unseasoned in foreign affairs and diplomatic prowess. He relied on Foreign Minister Don Pramudwinai.
"Under a prime minister who knows little about global goings-on and a foreign minister that personalised Thai foreign policy without proper checks and balances, Thailand has sunk to a diplomatic nadir," Thitinan said.
He now hoped that Thailand's legacy international reputation and diplomatic credibility could be restored after a change of government.
Ship sounds block marine mammals' communication
Sound is essential to the lives of marine mammals – for mating, feeding, cluster-cohesion, foraging and communal interaction.
A study of Indian waters has found a man-made threat to marine mammals: underwater noise emissions from ships.
Rising noise levels are a danger to such mammals as bottlenose dolphins, manatees (sea cows), pilot whales, sperm whales and seals, says a report in The Hindu newspaper.
Sound that radiates from ships over the long term can cause internal injuries, loss of hearing and changes in behavioural responses, the story says.
It is based on a study by an Andrha University marine engineering scholar, G.V.V. Pavan Kumar.
"The frequency of ships' underwater self-noise and machinery vibration levels are overlapping the marine species' communication frequencies in the low-frequency range," Mr Pavan Kumar says.
"This is called masking, which could have led to a change in the migration route of the marine species to the shallow regions and also making it difficult for them to go back to the deeper water."