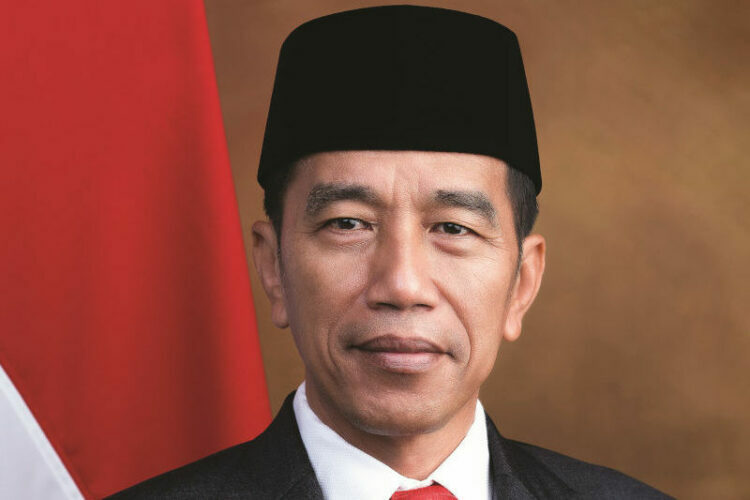 Indonesia looks poised for an economic boom that can spur its quest for a higher international political profile. Many scholars, politicians, and corporate figures in Indonesia believe the nation has the attributes to become more than the regional power it is now.
Many Indonesians view Southeast Asia comprising the ten member countries in the Association of Southeast Asian Nations is too small for the nation that wants to spread its wings globally. However, without its anchor, the Asean ship will sail into turbulent waters.
The Indonesian economy has done well in the last decade following reforms in 1989. A recent bi-annual World Bank report projects a moderate growth for the Indonesian economy of 4.9 per cent in 2023 below its 5 per cent growth rate in last five years.
President Joko "Jokowi" Widodo is convinced Indonesia will become the world's fourth largest economy by 2045, five years ahead of other estimates. The projection could be derailed by political instability, religious radicalism, poverty, and income inequality.
Despite efforts to curb it, corruption remains endemic in Indonesia.
External factors like an impending global recession and falling commodity prices for palm oil and nickel, for example, may upset the growth trajectory. Indonesia which holds more than a fifth of the world's nickel and world's third largest source of cobalt is also the world's largest exporter of palm oil in 2023.
With a population of more than 270 million and growing, it is the world's fourth most populous nation, the largest archipelagic country, the third largest democracy, and the largest Muslim nation.
Politically, under President Jokowi whose final Presidential term ends in February 2024, Indonesia has raised its political profile and with it his personal stature as a global statesman.
President Jokowi Widodo became the first Asian leader to visit Ukraine and Russia since the war. His peace overtures in Ukraine and Russia have left behind a personal legacy on his people, as Sukarno, the first President, did.
Ousted in a military coup in 1965, President Sukarno is still revered for putting Indonesia on the world map. Together with some leaders from the Third World, Sukarno founded the Non- Aligned Movement at Bandung in 1955 that lasts to this day.
Probably not on the same scale and grandeur as the Bandung Conference, the G20 Summit that President Jokowi Widodo hosted at Bali in November 2022 was a significant global event that was graced by all Heads of State (minus President Putin). President Xi Jing -ping of China was in attendance.
Although the G 20 summit was dominated by geopolitics, as some claim, "to the irritation of the Indonesian hosts who wanted to focus on food & security as well as climate change", it helped raise the political stature for Indonesia and the personal credibility of President Jokowi.
In May 2023, President Jokowi successfully hosted the 42nd Asean Summit. As ASEAN Chairman for 2023, Indonesia is once again at the forefront of international leadership navigating Indonesia through the treacherous geopolitical waters amidst the uncertainties caused by the US-China rivalry.
In July this year, Indonesia hosted the 56th Asean Foreign Ministers Meeting at Jakarta as a follow up of the Summit. Several issues facing the organisation and the region's security were discussed including the need to speed up and an early conclusion of the Code of Conduct mechanism with China in the South China Sea that has been on the table since 2000. That the region could relate to China without the COC speaks volumes of its "relevance".
At a recent conference in Kuala Lumpur on middle power agency in the Indo Pacific, a young upcoming Indonesian scholar shared her concerns of the domestic challenges that could derail Indonesia's quest for greater prominence in regional and global affairs. She also noted quite aptly that "while the de facto leadership of Indonesia has been accepted as conventional wisdom, the extent to which Jakarta has succeeded in exercising leadership in Asean and how other Southeast Asian countries have perceived its attempt to do so remains questionable."
Some of the domestic challenges that Indonesia needs to overcome apart from corruption, religious extremism, ideological conservatism, and poverty includes the difficult task of preserving its democracy that is resilient and inclusive as enshrined in its Pancasila philosophy.
President Jokowi Widodo has been instrumental in pushing Indonesia to greater heights. Hopefully, his exit from the Presidential Palace in 2024 will not result in a political vacuum.