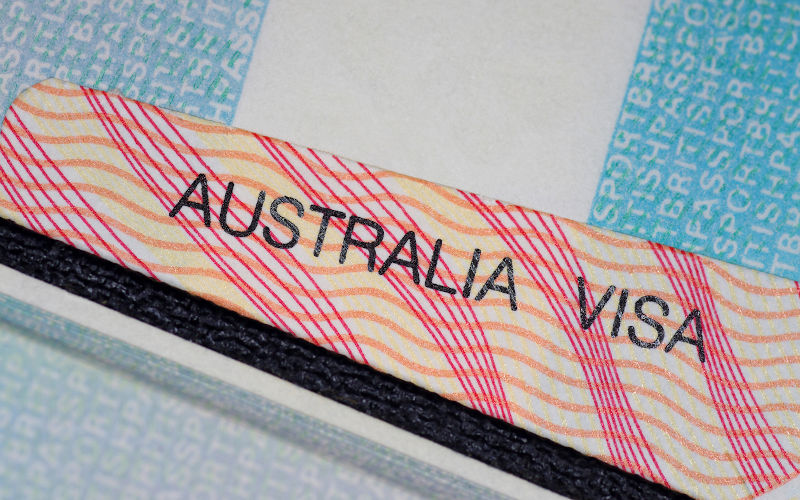 Opening up access to permanent residence for long stay refugees on temporary visas is right and inevitable. The decision will not set off a major new surge of maritime asylum seekers. The Coalition and their supporters have selective memories. Temporary protection visas were never a deterrent anyway.
The government's decision to allow access to permanent residence to some 19,000 people who arrived by sea in Australia over a decade ago, who have been found to be refugees, and who are locked in a theoretically endless cycle of three or five year temporary visas, is the right thing to do.
The decision covers people on Temporary Protection Visas (approximately 5,000) and Safe Haven Enterprise Visas (approximately 14,000). They are mostly from Afghanistan, Myanmar and Sri Lanka. These are people who have been through Australia's strict refugee determination processes and found to be refugees. Without any change to the existing system, their refugee status would have to be reassessed every three or five years. Given their countries of origin, it is highly unlikely that any would be able to return home.
As long as they remain with temporary status, these refugees cannot fully become part of the Australia community. They are precluded from bringing immediate relatives to Australia (from whom they have now been separated for many years) and there are limitations on access to benefits, education and property ownership, citizenship for their Australian born children as well as restrictions on travel. This lack of status limits their chances of making any significant contribution to this country and creates a little underclass locked in a pocket of deprivation. The government's approach of using a resolution of status visa is the sensible way of bringing this chapter to an end.
If the Coalition government had stayed in power, it was going to have to regularise status of these refugees at some point anyway. Arguably, they just found it convenient to leave it to a Labor government to do the job and have the opportunity to score cheap points off them.
Since the electoral success of their tough policies to contain maritime asylum seekers in 2001, the Coalition and its media backers have become convinced that this is a perpetual winner for them. There is a consequent breathless rush to exploit any opportunity to claim supposed "weakness" on the part of Labor. A boat arrival or two would probably be a welcome relief for them in the face of Peter Dutton's low popularity ratings.
But Coalition memories are selective. It should be remembered that 30,000 asylum seekers arrived by sea after the Coalition, with Scott Morrison as Opposition immigration spokesman under Tony Abbott's leadership, refused to agree to legislation that would have enabled the Gillard Labor government's Malaysia Arrangement to bring the problem to an end. Many of the existing temporary refugee visa holders would not be in Australia at all if it were not for Scott Morrison's cynical action (bizarrely supported by the Greens) at the time. There has never been any accountability for this on Morrison's part. Tony Abbott, after his political retirement, did sheepishly admit that blocking the Malaysia Arrangement was something he should not have done.
It should also be remembered that the cohort of Temporary Protection Visa holders created under the Howard government (which introduced Temporary Protection Visas) was mostly given permanent residence. Initially the Howard government saw the temporary protection measure as a deterrent to future arrivals and actually thought that many refugees might return home if they could not continue to establish their refugee status over time. After some prevaricating about how that cohort of temporary protection visa holders would have their cases handled, the Howard government (with a strong push by the moderates led by Petro Georgiou) was very keen to have the remaining cases decided quickly and positively. It also opened up some opportunities for access to permanent residence. It all happened much more quickly for those temporary visa holders than for the current group. There was no big scare about further boat arrivals at the time.
Of course it is possible that people smugglers in either Indonesia or Sri Lanka might use the recent government announcement of access to permanent residence for the legacy caseload to promote a boat venture. They are not known for truth in advertising. They promote their business anyway, irrespective of Australian government announcements. We saw this occur with a couple of boat ventures from Sri Lanka last year. However, it is ridiculous to suggest that Australian governments cannot make any decisions about the status of refugees in Australia because of what foreign people smugglers might do and what lies they might tell to their potential customers.
The government's continuation of the policy of boat turnarounds/handbacks (backed by the unfortunate necessity of offshore processing), should ensure that any such ventures, if they occur, are nipped in the bud.
Some Coalition members, and their media backers, have also suggested dire consequences from no longer using Temporary Protection Visas. Ironically, although temporary protection visas were initially introduced by the Coalition as a deterrent to maritime asylum seekers, there is no evidence that they were ever effective in this way. On the contrary, boat arrivals actually went up after the initial introduction of Temporary Protection Visas. Boat turnarounds to transit countries and hand backs to source countries (after a truncated assessment process for asylum seekers) have been the decisive factors in stopping boat arrivals.
The only circumstances in which there might be a policy justification for temporary protection is in relation to a refugee influx where it is highly likely that the need for protection will be short term and the refugees will be able to go home. This has rarely happened in the Australian situation.
There are still many outstanding issues to be resolved in dealing with the consequences of failing to reach political consensus on maritime asylum seekers in the last couple of decades. Regularising the large group of temporary refugee visa holders is a good start.
For more on this topic, P&I recommends:
JOHN MENADUE. The facts on boat arrivals that the media won't face(A repost)