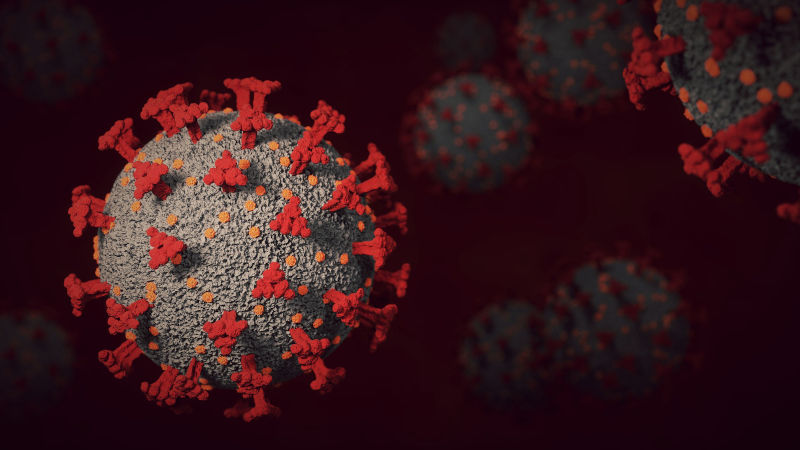 Ending COVID public health restrictions reflects community sentiment. People are tired of COVID and want to move on. But the only way to protect our own citizens is to protect other countries.
As COVID public health orders are lifted across the nation, governments are sending strong messages that the worst of the pandemic is now over and that Australia is now just "living with COVID". National Cabinet noted in March 2022 that the country had largely transitioned to the final post-vaccination phase of the National Plan)), a milestone the Prime Minister stated would involve managing COVID "just like the flu". This narrative rests largely on Australia's high vaccination rates. By April 2022, 83.4% Australians have had two doses of vaccine and 51.4% have had three. But it also relies on a recognition that most Australians have the advantage of improved treatment options and easy access to basic public health measures like masks and ventilation should they choose to make use of them. For the general public, 'living with COVID' means resuming normal school and work routines and filling up our social calendars once again, unencumbered by public health measures designed to keep us safe.
This narrative is appealing, especially considering hardships endured during the first two years of the pandemic. Although cases and deaths were kept to a relatively low level in Australia for an extended period, many Australians have experienced adverse impacts, particularly in terms of mental health. At the community level, businesses and the economy have taken a hard hit (described as "the largest economic shock in Australia since the Great Depression").
Optimism was high in 2021. We ended the year with just under 400,000 cases and a total of 2,239 deaths, giving us one of the lowest rates in the world. But the sad reality is that the pandemic is not behind us. Fifteen weeks later, cases numbers have risen to more than 5 million and there have been more than 6,700 deaths; we are recording more than 300,000 cases and 200 deaths a week, and over 3,000 people are in hospital each day. Sadly, segments of our society remain especially vulnerable, including the elderly, people with disabilities and people unable to be vaccinated due to compromised immune systems. The toll of people living with long COVID rises daily. Likely a result of these developments, fewer Australians are buying the story that "the worst of the pandemic is behind us".
In many of our neighbouring countries in Asia and the Pacific, the pandemic is still surging, with record high cases and deaths reported in several countries in the region including New Zealand, China and South Korea. In addition to direct health impacts, the continuing, devastating social and economic impact of the pandemic is clear. "Almost 90 million people in the region have been pushed back into extreme poverty to live with less than $1.90 per day. Meanwhile, over 30 million children are experiencing acute malnutrition. Some 109 – 166 million jobs have been lost in developing Asia and the Pacific, accounting for nearly 70% of total employment losses globally". The health and prosperity of neighbouring countries remains in serious jeopardy.
The moral and practical imperative for the Australian Government to do more in supporting vaccination programs internationally has been clear from the beginning of the vaccine rollout. Urgently increasing support of global vaccination efforts is not only essential to assist the populations of other nations. It is also critical to protect Australians now that borders have reopened and to impede the emergence of new variants and resulting waves of disease.
However, COVAX's goal of "rapid, fair and equitable access" to vaccines is far from being achieved. Many of our neighbours in south east Asia and the Pacific have particularly low rates of vaccination. For example, by the end of March 2022, the vaccination rate ("a complete initial protocol") in Indonesia, our most populous neighbour, was just 58%. The rate in our closest neighbour to the north, Papua New Guinea, is a dismal 3.5%. The inequity is particularly pronounced when compared with the high-income countries in our own region. Singapore is doing best in our region sitting at 92%. Australia, New Zealand and Japan are all more than 80%.
The Australian Government's response continues to be inadequate. The 2022/23 Federal Budget provides $1.0 billion over the next two years for COVID vaccination in Australia. Yet it contributes only $100.0 million over 5 years to the Coalition for Epidemic Preparedness Innovations (CEPI) and only $85.0 million to access vaccines for low income countries through the COVAX Facility.
While the protection of its own citizens is paramount for any government, this level of disproportionality is dangerous. WHO states the problem succinctly. Global vaccine equity does not have a supply problem. Global vaccine equity has an allocation problem. The first step in solving this is greater transparency and accountability. We all have a right to know where the money is coming from, where it is going and how it is being spent.
Australia's situation has improved markedly since we have been able to access vaccine. It really has been a game changer. However, recalling the UN Secretary General's declaration from two years ago that "none of us is safe until all of us are safe", more action by the Australian Government is still crucial. A more focused, intelligent and transparent response is needed. We need to demand this not only from our political leaders, but also from all signatories to COVAX (as well as the African Vaccine Trust). Only then will we be able to live with the virus in greater safety.