Media
Not just the corners: ABC assault on Assange undermines foundations of journalism
Nov 27, 2021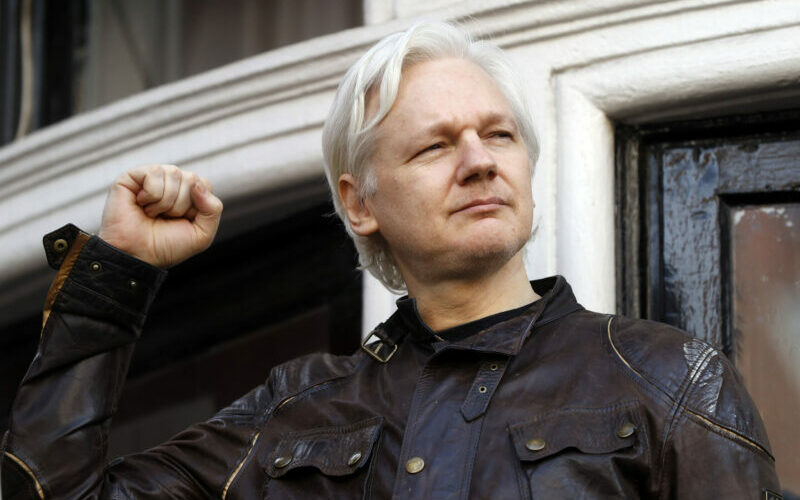 Demonised by governments, abandoned by his homeland, Julian Assange ends another year in captivity, a living rebuke to double standards in the media.
The persecution of Julian Assange by the UK and the US governments is an issue I have reported on frequently over the past decade. Like Assange, I am a member of the Media Entertainment and Arts Alliance, which supports Assange, as does Reporters Without Borders, the International Consortium of Independent Journalists and many other journalism organisations. The unrelenting pursuit of this award-winning Australian journalist represents an extraordinary attack on journalism.
Despite many honourable exceptions, Australian journalists, have predominantly parroted the official government narrative on Julian Assange without independent investigation, shamefully managing the consent of the Australian public to this outrageous prosecution of a fellow journalist.
In my previous article, "Four Corners versus Julian Assange", I looked at the role played by ABC's Four Corners in demonising Assange. Shortly after that article was published, I saw a tweet that said that in the current calendar year, the ABC had published almost three times as many stories about the Russian dissident Alexei Navalny than it published about imprisoned Australian Assange.
What I did next may strike many as conduct unbecoming an Australian journalist: I decided to fact-check my Twitter fact! I accessed a data bank called Newsbank, located the ABC news website, and searched for Navalny and then Assange. The result was 29 articles mentioning Navalny and 13 mentioning Assange. Because two of the Assange stories were recent and were posted after the tweet, I discarded them, which made it, Navalny 29, Assange 11. Almost three times in favour of Navalny!
Did this show ABC bias against Assange extended beyond Four Corners?
Using the ABC result as a benchmark, I repeated the test for the right-of-centre Australian web edition: their article count was Navalny 25, Assange 28. As a final comparison, I searched the left-of-centre Sydney Morning Herald online, and the result was Navalny 19, Assange 38.
The Navalny-Assange search indicated that the ABC displayed both a pro-Navalny bias and an anti-Assange bias. The anti-Assange bias was significant: The Australian published twice as many Assange articles in 2021 than the ABC, while the Sydney Morning Herald published three times as many. As these media corporations represent the three most prominent players in the Australian media landscape, it demonstrates that the ABC gives significantly less coverage to Assange than rival mainstream media.
Overwhelmingly, the articles published by the ABC reflected the official narrative. Nearly always, they led with the action of the various governments against Assange and their legal justification. Only one ABC article concerned citizens questioning government policy; "Julian Assange supporters write to Scott Morrison over reported CIA plot to kidnap or kill WikiLeaks founder".
The supporters' letter asked Morrison why the Australian government accepted the behaviour of an ally plotting to murder an Australian citizen and questioned whether Australian intelligence agencies participated in the plot or were notified about it. The ABC did not follow up this story. However, five weeks passed while Morrison's office leisurely composed a 100-word reply, accepting no responsibility or accountability. The PM's team issued no denials. Advising, "Concerns about the legality or propriety of the activities of Australian intelligence agency are best directed to the IGIS, the Inspector General of Intelligence and Security", they simply kicked the can down the road.
In his work on the propaganda model of the mainstream media, Noam Chomsky examined the parallel genocides in East Timor and Cambodia in the 1970s. He argued that the killing fields of Cambodia received massive coverage in the Western media because they could be blamed on an enemy, the Khmer Rouge. In contrast, East Timor received negligible coverage in the Western media because the agents of genocide in East Timor, the Indonesian military, were US clients. It wasn't until 1991, when Max Stahl risked his life videoing the Santa Cruz massacre, that Western media noticed the Indonesian genocide in East Timor.
Was the ABC's reporting of Assange's persecution a similar example of the propaganda model? Was coverage of Assange limited because his persecution was a US crime, while Navalny's preferential treatment was because Russia was an enemy?
I performed one final test: I searched for "Nils Melzer" between 2019 and the present. The result for ABC News was zero.
But was the ABC really a Melzer-free zone?
When I searched the whole ABC website — not just its "news" section — I found a few results, including an interview with Melzer by Yvonne Yong for The World on May 31, 2019, which was followed up in an AM report the next day by Sabra Lane. The ABC published an accompanying Reuters article on its website.
Melzer was also interviewed by Hamish Macdonald on RN Breakfast in November 2019. Four days previously, the ABC published an article on Melzer, which was from another wire service, AFP. Another article from AFP and AP about Melzer, published on November 25, 2019, reported that Assange's health was so bad he could die in prison. A score of three for the ABC for 2019, with three assists!
Melzer was a media star in Australia between the release of his report on May 31 to the end of 2019. The ABC published three Melzer interviews and published three wire service articles about him, while The Sydney Morning Herald published six articles; if we add one for The Australian, Melzer got to 13 in that half-year flurry!
And then silence…
Because our mainstream media largely ignore him, most Australians have no idea who Melzer is. Outside the Anglosphere, Melzer is recognised as a prominent, independent investigator into human rights abuse. He is the United Nations special rapporteur on torture and other cruel, inhuman or degrading treatment, the top international investigator of torture cases worldwide. He has examined the Assange case and has written a book about it.
Melzer, accompanied by two medical specialists, began his investigation in May 2019, assessing Assange's psychological and mental health in Belmarsh Prison, following Assange's arrest after his seven-year lockdown in the Ecuadorean Embassy. He concluded that Assange "shows all the symptoms of someone exposed to prolonged psychological ill-treatment".
"Mr Assange has been deliberately exposed, for a period of several years, to progressively severe forms of cruel, inhuman or degrading treatment or punishment, the cumulative effects of which can only be described as psychological torture.
"I condemn, in the strongest terms, the deliberate, concerted and sustained nature of the abuse inflicted on Mr Assange and seriously deplore the consistent failure of all involved governments to take measures for the protection of his most fundamental human rights and dignity."
Melzer declared the misuse of the law by the UK, the US, and Sweden was a form of legal torture and urged Australia to protect its citizen:
"In 20 years of work with victims of war, violence and political persecution I have never seen a group of democratic states ganging up to deliberately isolate, demonise and abuse a single individual for such a long time and with so little regard for human dignity and the rule of law."
He saw no sign of Australian assistance for Assange: "Australia is a glaring absence in this case. They're just not around, as if Assange was not an Australian citizen."
Melzer's sympathetic and informed counternarrative, which the ABC chooses to ignore, provides a stark contrast to the ABC's narrative, where the Morrison government assures the public it gives Assange "active and high level" consular assistance, and denies any complicity in plans to harm him.
But how sincere is the Morrison government? Consider this recent example. During the High Court extradition appeal, the various Murdoch outlets ran a story in which Foreign Minister Marise Payne claimed Assange rejected the Australian government's attempts to contact him 29 times.
Why, in the middle of Assange's High Court hearing, was Payne using her friends in the Murdoch media to portray Assange as an un-Australian ingrate, snubbing her patriotic ''Aussie help''? Was she backgrounding against Assange?
Assange's family were unimpressed. "I get no help from Marise Payne in any way whatsoever," Julian's normally softly spoken father John Shipton thundered! "The collapse of substance in the Australian approach to Julian Assange is disgraceful, absolutely disgraceful! Acts like saying I have been snubbed 29 times by Julian is to defend her! It's only to defend her! It's nothing to do with Julian!"
The family have continually asked for more than consular support. They want to see Payne and Morrison actively engaging with our UK and US allies. Extradition is an outrageous surrender of Australian sovereignty, and they expect Morrison and Payne should tell Boris Johnson and Joe Biden so.
Shipton, whose three-year-long campaign to free his son is told in Ben Lawrence's new documentary, Ithika, has travelled to 50 countries in his personal odyssey, garnering support for Julian. He said:
"Everywhere I go, people ask where is the Australian government in this? What is the substance of Australia in its relationship with the UK that it allows this show trial to go on without comment? Where is the substance of the Australian government in this 12-year persecution of Julian Assange by the United Kingdom?"
These are good questions, ones the ABC should be asking, but it doesn't! The ABC should be interviewing Shipton, but it doesn't! The ABC could even go rogue and interview Melzer, but it doesn't!
They say it is your ABC, but look closely and what you see is a one-sided propaganda machine, where Assange is bad and Navalny is good.