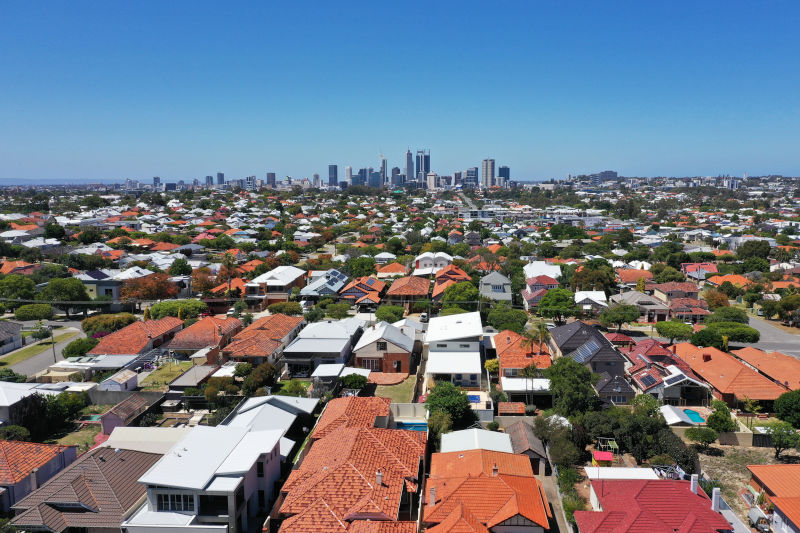 This is the latest monthly digest of articles, research reports, policy announcements and other material about housing stress/affordability and homelessness.
Charity survey finds one in 20 Australian teens polled became homeless for first time during COVID pandemic Mission Australia has released the findings from the Mission Australia Youth Survey, covering over 20,000 Australian teenagers aged 15 to 19, which found 4.8% (almost 1 in 20) of them had been homeless for the first time during the Covid-19 pandemic. Of the first-time homeless teens, 3 in 5 were female, and disabled or Indigenous teens were significantly over-represented. More than half experienced high psychological distress (often brought on by family conflict) and/or discrimination. ABC Radio Perth reporter, Alicia Bridges, reports on the experience of 15-year-old Perth teenager, Moon Plimmer, who spent 4 months homeless in 2021 after leaving home due to difficult family circumstances, made worse by the Covid-19 lockdown restrictions.
Redefining overcrowding in homelessness Writing for Pro Bono Australia, Danielle Kutchel describes the main thrust of a recent research report from AHURI and Curtin University, which examines how we might refine our understanding of 'overcrowding' as that term is understood in the context of homelessness. Severe overcrowding represents one of the major categories of homelessness, but current measures of this phenomenon tend to focus on objective measures of density rather than the subjective feelings of those who might feel their accommodation is overcrowded. Lead researcher, Professor Michael Dockery from Curtin University, says objective measures of density "aren't very good at identifying who is most at risk of experiencing negative effects of overcrowding in Australian households". Such negative effects include lack of privacy, excessive noise, incidents of antisocial behaviour, child safety and wellbeing concerns.
Can we solve Australia's housing crisis? Ambitious plan launched to eradicate rental stress and lower homeless rate ABC News reporter, Annie Guest, covers the launch by Homelessness Australia (HA) of its ambitious 'A Plan to End Homelessness'. Australia faces a current shortfall of some 433,000 social housing properties. HA's plan, announced to coincide with Homelessness Week (1 to 7 August), aims to halve the number of households experiencing rental stress by 2027, to end rental stress altogether by 2032, and to halve the number of people repeatedly returning to homeless services in each 5-year period to 2032. Amongst other things, the plan calls for government to (1) build at least 25,000 new social housing dwellings a year, (2) invest in 25,000 affordable rental properties a year, and (3) increase JobSeeker payments to at least $70 a day and increase the rate of Commonwealth Rent Assistance by 50%. HA's plan prioritises ending homelessness for Indigenous people and for women and children generally (particularly those escaping family violence), who are over-represented amongst Australia's approximately 116,000 homeless people.
Australia has been crying out for a national housing plan, and new council is a big step towards having one  Finally, thanks to the newly installed Albanese government, we can look forward to a nationally coordinated, trusted and reliable data source upon which national housing supply and demand can be properly assessed, forecast, coordinated and then efficiently managed. University of South Australia academics, Professor Emma Baker and Executive Dean of UniSA, Andrew Beer, writing in The Conversation, applaud the federal government's recent confirmation that it will set up a National Housing Supply and Affordability Council (NHSAC). Baker and Beer describe the announcement of this initiative by Federal Minister for housing and homelessness, Julie Collins, as possibly "the year's most important and impactful housing announcement". They say the proposed new NHSAC can provide Australia with a "single, authoritative voice to advise, interpret and monitor change over time", and that it will "formalise the way advice is developed" and "build on the transparency and independence of shared data".  See also this joint article in P&I by UNSW Professor Hal Pawson and the author of this monthly digest, dating from 4 October 2017
Community land trusts: An affordable housing model that could help ease the housing crisis Community land trusts, whose origins in the US can be traced back to the civil rights era, occupy the middle ground between owning and renting and could potentially play a part in addressing the housing affordability crisis for lower income earners. In an article republished in The Mandarin, Clark Merrefield explores this opportunity, focusing on how it is perceived in the US context, and starts by noting that there are more than 225 such trusts in the US, ranging in size from a portfolio of 10 homes to one of well over 600 homes. He says "Under the typical model, a non-profit entity owns and cares for the land, with homeowners leasing their properties for a long time, usually 99 years.  Residents cannot individually own the land beneath their home, but they can own the structure itself."  Citing an article, "Interrupting Inequality through Community Land Trusts", in the journal Housing Policy Debate, Merrefield reports that surveys of community land trust homeowners perceive their housing situation as more stable than a corresponding renter's position, with better overall quality of life, better long-term housing stability, lower monthly housing costs and lower financial hardship.  See also What is a Community Land Trust? for an Australian perspective.
How 5 key tenancy reforms are affecting renters and landlords around Australia  The authors of this article in The Conversation, all research academics from the Centre for Urban Transitions at Swinburne University of Technology, review and summarise a range of key reforms to private rental that are taking root to a greater or lesser extent around Australia, with Victoria and the ACT being in the lead. The reforms are designed to shape the role and responsibilities of investor landlords and the reasonable expectations that private sector renters should have. This cohort of renters comprises around 26% of Australian households and increasingly rent over the long-term. The overall objective of these reforms is to ensure tenants can enjoy a safe, secure and happy place to call home, recognising that insecure and poor quality housing can harm renters' health and wellbeing. The five key areas of tenancy reform analysed by the Swinburne researchers include new laws banning "rent bidding", minimum health and safety standards covering heating, security and energy efficiency, guaranteed rights to make minor property modifications (eg. To hang pictures), a rebuttable presumption that renters can keep a pet and greater security of tenure for tenants (including restrictions on "no grounds eviction").
Alan Kohler: Evan Thorley's plan to get super funds into housing  Experts have long struggled with the thorny question of how to attract institutional investors (including those in the $3.4 trillion superfund sector) into the $7.6 trillion (equity value) Australian residential property market – a sector which is 3 times the size of the share market. Writing an opinion piece in The New Daily, Alan Kohler, well known finance presenter on ABC News (and editor in chief of the Eureka Report), addresses this old chestnut and reveals an interesting initiative by Evan Thorley, founder of LookSmart, Australia's first US-listed tech company, and former Australian CEO of Better Place, the electric vehicle charging venture that foundered in 2013. Kohler opens his analysis by citing AMP chief economist, Shane Oliver, as having shown that the total return from residential property since 1926 has been 11% per year – almost identical to the 11.3% per annum return from the share market, but with less volatility – thereby demonstrating the investment potential of residential property. According to Kohler, Thorley plans to set up two residential property funds for institutional and wholesale investors, ultimately including institutional superfunds. The first would be a simple real estate investment trust, owning and professionally managing a land bank of existing well-located suburban houses (near public transport and shops) for long-term rent, and with a view to enabling large, aggregated sites to be capable of including an affordable housing component in the future. Thorley's aim is for residential rental property to gradually become an attractive, scalable investment class for institutional, professional investors, whose incentives are typically (based on overseas experience) long-term and less concerned with short-term speculative capital gains than the typical "mum and dad" type landlords might focus on.  The second fund would create a new type of shared-equity scheme, one in which the fund would not own any part of the house but would provide up to a third of the deposit and stamp duty in return for a contract to share in the capital gain when it is sold. The individual involved would own the house, would not pay rent or interest, and would control whether and when to sell the house. See also Looking for returns in all the right places