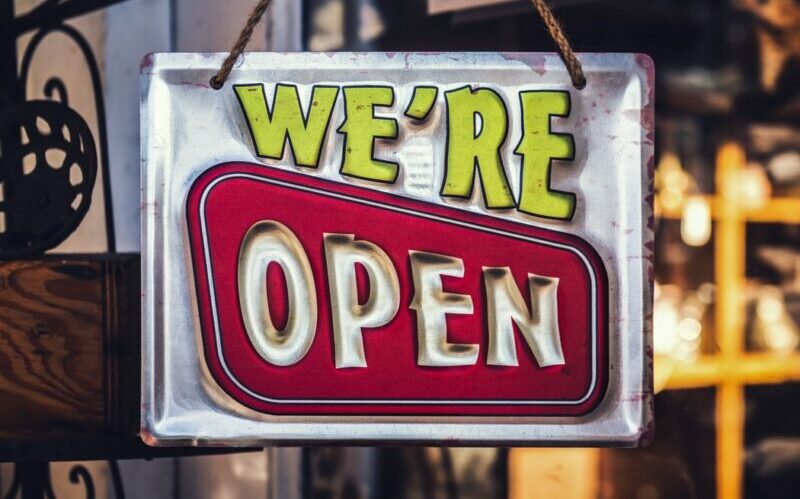 While many celebrate the economy opening up, it threatens to have a damaging impact on Aboriginal communities and on part-time and casual workers.
The reopening of Australia's two largest states is well under way — with the hope that we will "learn to live" with COVID-19. But the question of how this will impact Australia's most vulnerable people remains.
Victoria and NSW are at or near the vaccination rate thresholds at which many businesses, including retail and hospitality, open up to the public.
The Australian Institute identifies in its modelling that by early 2022 Australia will have 40,000 cases a day, with up to 760 deaths in the first six months of reopening.
The United Kingdom has been used as a model on how a country can open up, with a majority of the nation now fully vaccinated. But the sombre reality is that on October 19 the UK recorded more than 43,000 cases and 223 deaths in a day.
It must be remembered that 80 per cent vaccination of over-16s in Australia still means that 9.2 million people will not be vaccinated against the virus. Many of these unvaccinated people are especially vulnerable.
The Sydney Morning Herald reports that Indigenous vaccination rates in NSW are 19 percentage points lower than for those who identify as non-Indigenous. While nationally the proportion of people over 16 who have received their first dose is 87 per cent, this drops to 59 per cent for the Indigenous population, with only 46.7 per cent being fully vaccinated.
Speaking to the ABC, First Nations artist Djambawa Marawili called for the borders to remain closed until the majority of Indigenous Australians had been vaccinated to the same level as the rest of the population.
Various issues have hampered the vaccine rollout for Indigenous Australians, including the federal government's changed advice on AstraZeneca and "rogue Christian groups" spouting misinformation.
With healthcare in regional Australia already stretched, there are fears that opening state borders will have a disastrous impact on the isolated Aboriginal communities across the nation.
The federal government flagged that Western Australia and Queensland would risk having funding withdrawn if they did not follow through with the reopening plan. This was despite both states having lower vaccination levels and huge swathes of isolated territory for medical services to cover.
In Western Australia's case, this includes some of the most isolated and remote Indigenous outposts in the country. With the various issues plaguing Western Australia's health system, it is no wonder popular Premier Mark McGowan plans to keep the state border shut into the new year.
The opening up of the country will also likely have a dramatic effect on the most vulnerable workers in Australia: casual and part-time employees.
In a series of tweets, Treasurer Josh Frydenberg attacked Victorian Premier Daniel Andrews for not opening up in the same time frame as NSW. This came only weeks after he withdrew funding support for the states, which included money for those who were out of work due to pandemic restrictions. Frydenberg told Sky News Australia: "This is an unsustainable amount of economic support for our economy to see indefinitely."
The Doherty modelling shows that those diagnosed with Covid, even if they are fully vaccinated, will need to isolate. Guardian Australia quoted the prime minister in September speaking about Covid, especially the Delta variant:
"[It] can be managed … with appropriate public health and social measures, as well as test, trace, isolate and quarantine practices."
Last week, Victoria's Covid commander Jerome Weimar confirmed that fully vaccinated close contacts would only need to isolate for seven days, in line with what has been announced in NSW. This still leaves a swathe of people likely to be out of the workforce for a period of time. With cases expected to skyrocket, many businesses could be without most of their staff at any one time if an employee is diagnosed with Covid or is a close contact.
No funding support has yet been announced for people who will be required to miss up to 14 days of work, or for the small businesses that will be impacted.
During the height of the pandemic, Andrews announced that anyone who missed work for two weeks would be paid $1500. This seemingly has been forgotten and, in any case, it didn't apply to those receiving any other government assistance.
With the country moving into a new reality of living with Covid, the most vulnerable people are left to fear for their immediate future.