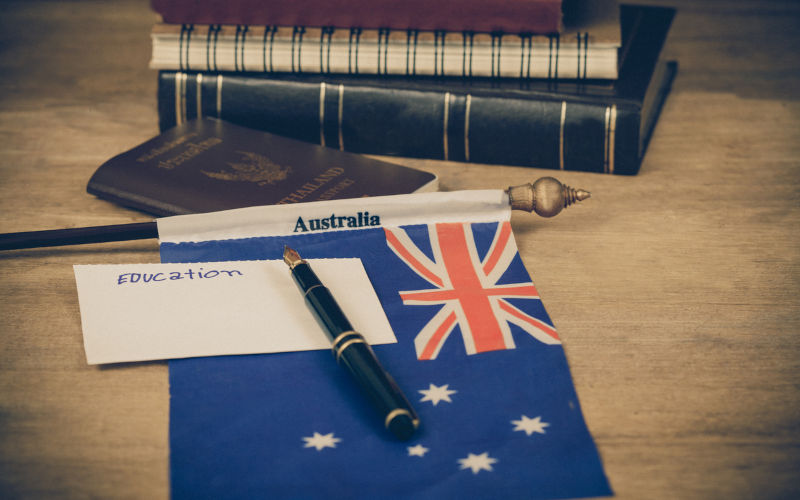 Overseas students are a key source of export income and a tool of Australia's soft diplomacy. Whether for good or bad, they have also become a major funding source for university research.
But far more importantly, they have since around the year 2000, contributed around 25 percent of the annual migration program – in other words, they are a critical source of skilled workers and future citizens. The relative importance of that contribution will grow over time as our population ages and the contribution of natural increase to our workforce gradually declines.
Overseas student policy and the pathways for them to permanent residence is too important to get wrong. And currently, we are getting that wrong by attracting too many students who are being led into doing the wrong courses; often at low quality education providers.
Many are being poached by low quality providers away from the higher quality providers with whom they initially enrolled. They are doing courses that too many employers don't value resulting in a growing number of students and former students being left in 'immigration limbo'.
All the indications are that this problem will grow into the future unless the Parkinson Review makes addressing this issue a priority.
In 2022, Australia received 362,462 offshore student visa applications. This far exceeded the previous records set in 2018 of 278,691 and in 2019 of 276,183. In 2022, the number of student visa holders in Australia grew from 315,949 at end December 2021 to 456,970 at end December 2022; an increase of 141,021.
This was the single biggest annual increase in student visa holders in Australia ever. This will grow significantly further in 2023.
And despite a very strong labour market and a larger migration program providing opportunities for temporary graduates to secure permanent residence, the number of former students on temporary graduate visas increased in 2022 from 95,259 to 144,694 – an increase of almost 50,000.
The increase in offshore student visa applications is being driven by the granting of unlimited work rights – the student visa has essentially become a low skill guest worker visa – and a very strong labour market.
But two crucial things will change in 2023.
Firstly, the Government has announced that work rights for student visa holders from 1 July 2023 will again be restricted to 40 hours per week. It is sensible to return the student visa to one focused on study rather than low skill work. However, it is not clear if this will involve any transitional arrangements. Also, no announcement has yet been made on how the restricted work hours will be enforced. We may know more in the May Budget as the Department of Home Affairs (DHA) currently does not have the resources to enforce a return to restricted work rights.
Secondly, the Treasury is forecasting a substantial weakening of the labour market in 2023-24. Even though Treasury is forecasting there will be no recession, it is forecasting that employment growth will slow markedly and the unemployment rate will rise.
The combined impact of this on students who have become accustomed to unlimited work rights and easy access to employment could be severe, forcing many to rely on charities and to be prepared to take any job that is on offer at almost any wage level.
A significant weakening of the labour market may also lead the Government to reduce the size of the migration program as governments did after the recession of the early 1990s, the Global Financial Crisis and the Covid-19 pandemic. That would mean more students and temporary graduates would be left in immigration limbo for even longer.
There is no easy way out of this problem. But there would be merit in Government starting to plan for it now rather than waiting for the forecast weaker labour market to arise.