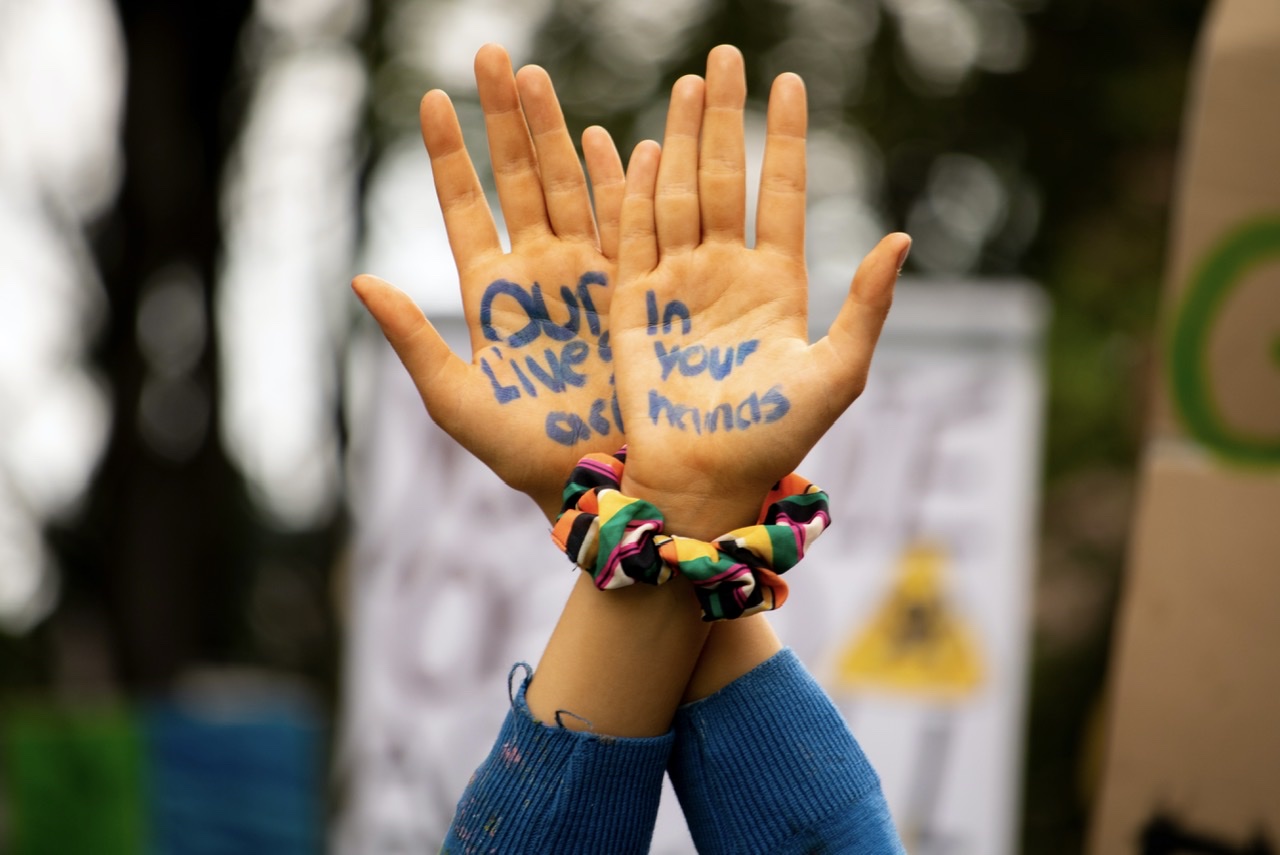 Zoom conversations with students from Brazil, Japan, Malaysia, France, India, Bangladesh and Ghana, reveal dismay about universal cruelties but also their hopes to experience peaceful futures.
Staged by the School of International Peace Studies (SIPS) at Soka University in Japan, and in response to the inspiring leadership of Professor Olivier Urbain, I fielded students' questions about a better future, watched snapshots of their national identity, was inspired by humanity evident in their gratitude for our conversation. They were enthusiastic, warm and imaginative. They knew of corruption, inequalities and violence yet maintained a thirst for universal humanity.
Many were disturbed by the consequences of neoliberal economic policies and the associated idea that life is a competition. Ana Maria from Brazil explained, "In workplaces, employees put huge pressures on themselves. They feel obliged to work all hours and manage without sleep. To comply with demands for efficiency, they jeopardise their health and personal relations. My question is, in these corporate environments, how to break the cycle of self-inflicted harm?"
Kaveri from India referred to "free market polices which exploit children and result in cruelty to animals." She saw trade in arms resulting "even in threats to use nuclear weapons", a reference to the destructive effects of commercial gain which was repeated by Samuel from Ghana but speaking from South Korea. He wondered why the mass sale of guns in the US, "is based on commercial interests indifferent to the safety of citizens?"
These students insisted that assumptions about the benefits of neoliberal economics had destructive effects on education. Juliana from Brazil explained, "The neoliberal paradigm makes it difficult to introduce humanitarian ideals of inclusiveness and global citizenship. In the Japanese school where I'm teaching, having autistic children in the class is discouraged. They are seen as hindering the progress of so-called normal children."
Questions were peppered with reference to violence in every country and culture. Jasmine from India recalled an almost taken from granted cruelty to women and to animals. Hari from Brazil explained her observations about "destructive practice in business management." Tulika from India commented, "I've been working with youth for twenty years but nationalist governments (a reference to Modi's India) allow cruel discrimination against minorities." She asked, "Why are powerful people even allowed to deny that this violence is happening?"
Luiz living in France was concerned about the invisibility of cruel practices and denial that such violence occurred. "I'm aware of the disturbing, automaton behaviour of immigration officers, the cruelty of separating children from their parents and of the awful experience of deportation. How can we combat such practices?"
Malaysian Jay's reference to violence as, "Such a dominant language", was endorsed by Marcia from Brazil who said, "My major concern is with femicide and intimate partner violence."
Concern with violence, in particular to women and to the planet, showed students cosmopolitan in their interests, concerned as much with internationalism as with national and local affairs.
Samuel wanted to know, "How do we challenge the brutality of the Myanmar military?"
Nisith from Bangladesh pleaded, "How long will the children of Palestine be victims?" She displayed a gentle but persuasive incredulity, "These children are like flowers, so why destroy them?"
The students' hopes about the future revolved around ideas about peace being achieved by rejecting extremism. Felipe from São Paulo suggested, "Peace needs to be promoted as an alternative to extremism even in democracies. If we are international citizens, we have to confront the societies of haves and have nots, we have to find alternatives to political polarization." He recommended that policies for peace should emerge as a life-enhancing barrier between extremes, "even in democracies."
Nozomi studying music and politics in her home country of Japan emphasised the importance of anyone being creative. Creativity was her gospel. "To overcome this banality of evil, we have to develop the capacity to think, feel and imagine. It can be done, but fatalism is in the way."
Anais from Brazil sought, "An exploration of peace beyond Western conceptions." I overlooked asking, "Can you explain what you mean?" Her thoughts appeared to include ideas from the grass roots, asking Indigenous people, young women, the disenfranchised and those who experienced poverty, how they would conceive peace. Her prescription implied that the 'personal' would become 'political' even for people usually far removed from having any sense of political influence.
Towards the end of this inspiring conversation, Ysabella from the Philippines perceived key steps towards peace as requiring "Empowerment of the marginalized." With an engaging, cheerful smile, as though she was posing a forty million dollar question with no answer, she asked, "Can you tell me, what is true liberation?"
From around the globe, these creative young people see the study of peace and every expression of non-violence, as a panacea for pandemics of injustice and violence. They are global citizens for whom even Zoomed conversations are crucial means of airing their views, and in effect, endorsing the values expressed by the Australian Indigenous poet Oodgeroo Nunucaal in her poem 'All One Race': "I'm international, never mind place; I'm for humanity, all one race."