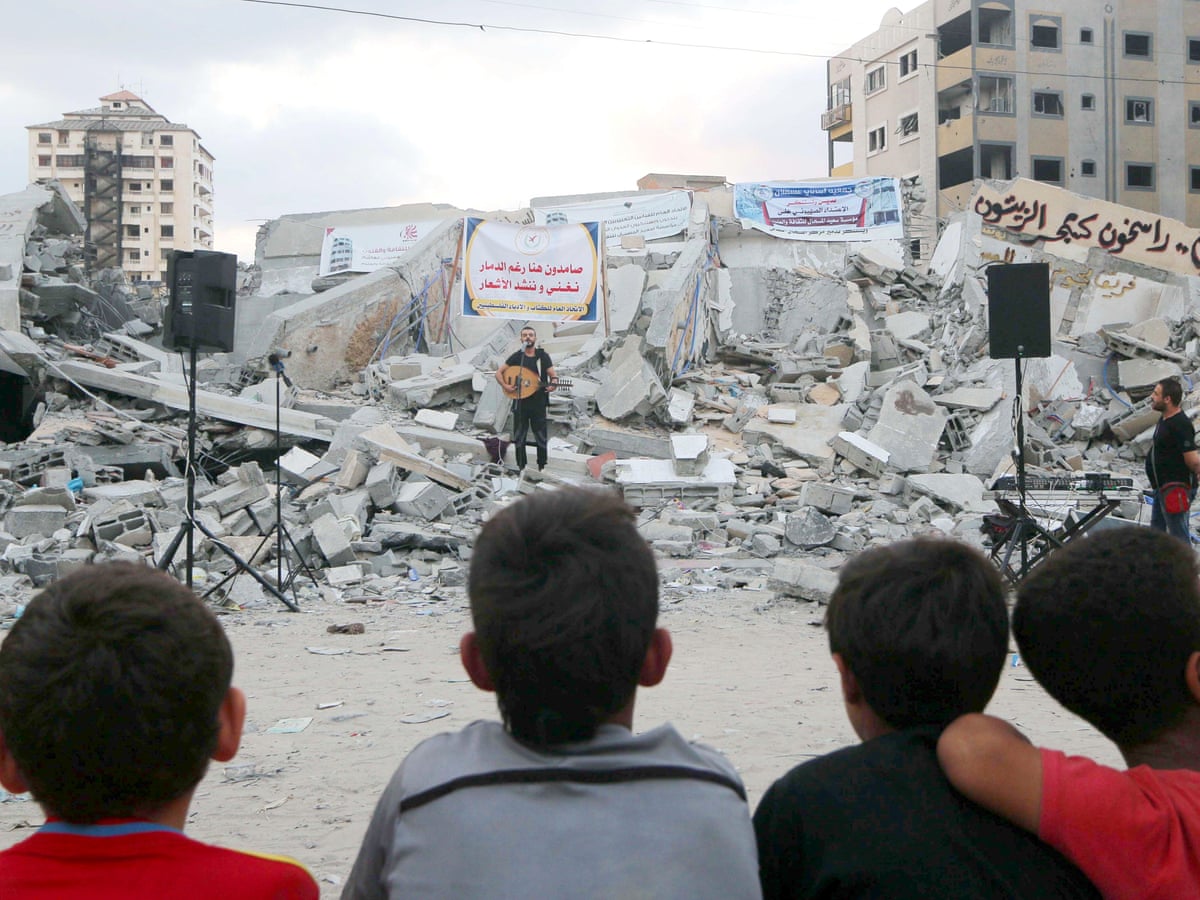 In 2005, Mohammad Abu Jalhoum left his family in Gaza and underwent multiple life-changing operations in Australia to treat his facial disfigurement. Mohammed's diet had been restricted his whole life after an Israeli soldier kicked him in the face when he was an infant to silence his crying. 
The Palestinian volunteers who brought Mohammad here wanted to help the thousands of children who weren't lucky enough to make the trip Down Under. Annual medical missions to Palestine by Australian surgeons were soon organised to conduct complex operations, train local doctors and contribute to building the capacities of Palestinian health practitioners.
In late 2007, an Australian charity dedicated to improving the lives of Palestinian children was born. Olive Kids offered health, education and financial support for the children supported by the community and Australian donors.
The scale of this work is always overwhelming but never demoralising. What is demoralising is the brutality the children endure in every aspect of their lives. Mohammad was still a teenager when another Israeli soldier shot him dead in Gaza a few years later.
Israa was only eight years old when I escorted her back home after her treatment in Australia ended abruptly. She needed a kidney, and transplants are not available for non-Australians. In the hope of finding treatment here, her family hadn't fully disclosed the extent of her illness.
Israa spoke and behaved like an adult, something we commonly see in children suffering from the ongoing trauma of war. As I am denied access to Gaza, I had to leave her with a family of strangers who took her across the border to where another volunteer waited. I felt so powerless as she ran away in tears to avoid saying her final goodbyes. This routine episode contained all the cruelty of Israel's occupation which doesn't give an iota of respect to the rights of Palestinians, let alone their children.
One afternoon in July 2014, nine-year-old Ali Shanbari  – a child sponsored by Olive Kids – was killed by an airstrike that hit the UNRWA school where he was taking shelter. His family had taken him from the orphanage where he lived to offer him a safer place from Israeli raids. Here was a reminder that no such place exists in Gaza. Ali was a talented soccer player and aspired to be a lawyer. His death shattered us.
That same month, four boys were playing football on the beach. A blast hit nearby and one of them was killed instantly. The others ran, but a second blast hit, killing them all. The Bakr boys were cousins; Ismail, 9, Zakariya, 10, Ahed, 8, and Mohammad, 11, an only son with seven sisters.
And then there is the story of Rozana. In 2012, aged just four, she fell from her balcony in a village near Ramallah and suffered life-threatening injuries. Her mother Maysa wanted to give Rozana the best treatment possible and opted for Israel's Hadassah Hospital over the local Palestinian hospital. Transfers were arranged between Palestinian and Israeli ambulances to allow her to pass through military checkpoints.
Rozana recovered and Project Rozana came into existence to facilitate similar transportation of patients from the West Bank and Gaza through Israeli checkpoints to hospitals in Israel.
It should be no surprise that Palestinian parents are no different to other parents and will grasp at any means to ensure their children's survival. But does that mean that an international charity can choose to ignore the oppressive occupation under which these parents and their children live? And can it choose to ignore exploiting Palestinians, when Israeli hospitals charge only Palestinians exuberant costs but not Israelis? And can such a charity operate within structures that perpetuate and normalise the occupation and discrimination and claim to be somehow beyond politics?
Project Rozana operates on the premise that people-to-people initiatives bring collaboration and peace. It ticks the boxes for Australia's aid program, Israel and Israel's faithful subcontractor, the Palestinian Authority. For Palestinians however, initiatives bringing Palestinians and Israelis together without clearly and unequivocally stating their resistance to the Israeli occupation and all forms of discrimination and oppression aimed at Palestinian people only serve to whitewash the crimes of the occupation – crimes that prevent children from living full lives, even if those lives can be saved by doctors.
The crimes of occupation and the regime of apartheid are not anomalies. The bombing of al-Wahda Street in Gaza last May saw whole families and leading doctors like Ayman Abu Al-Ouf wiped out. Al-Wahda Street is where Olive Kids' partner – al-Amal Orphanage – is located. It too was damaged by the airstrike.
The May conflict in Gaza killed more than 60 children. The loss of Ali and the Bakr boys came seven years before that. Both were preceded by over seven decades of systematic oppression, displacement and denial of Palestinian human rights. The occupation is just as cruel when no one is paying attention, maintaining a chokehold on Palestinians and eliminating their prospects.
To offer Palestinian children a better future, Palestinian doctors better knowledge and Palestinian hospitals better capacities, the first step ought to be setting Palestinians free, not killing their children and doctors and destroying their hospitals and infrastructure.
That is why many Palestinians can't and won't support Project Rozana. They can't and won't pretend that occupation and apartheid are side issues when it comes to the health of Palestinian children. They are the issue when it comes to guaranteeing their good health, education and mental wellbeing.
Ghassan Kanafani – the great Palestinian author and leader assassinated by Israel's Mossad – once said: "They steal your bread, then give you a crumb of it, then they demand you to thank them for their generosity. Oh, their audacity!"