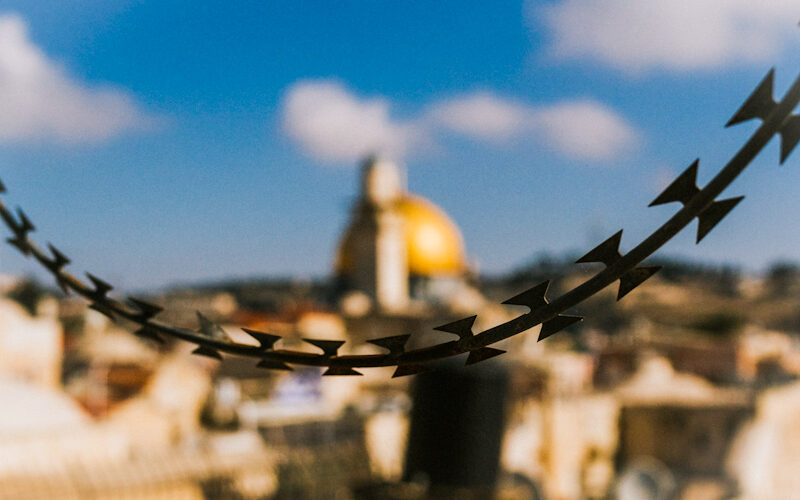 What an absurd, paradoxical situation. The Australian Government pursued a very public campaign against China over Covid-19. Yet regarding Israel's plan to unilaterally annex parts of the West Bank – the government has lost its tongue.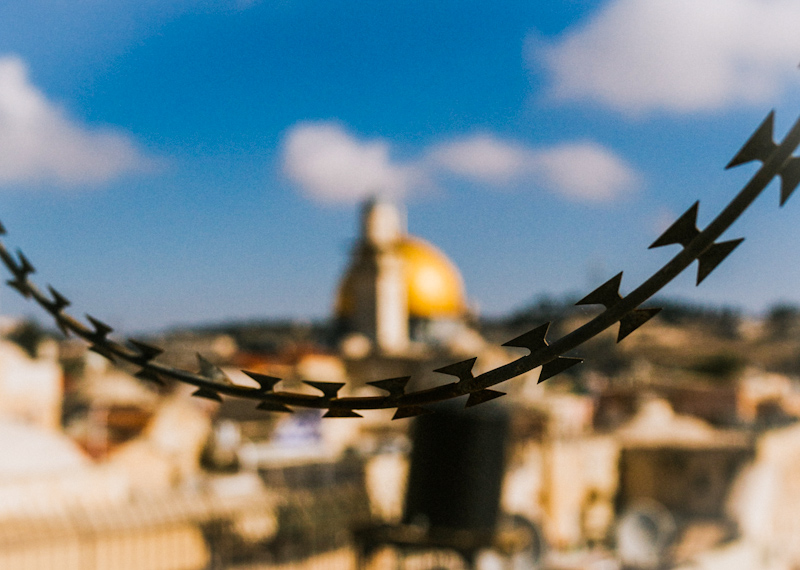 When the adults took over the conversation about Covid-19 at the World Health Assembly in May, the result was much the same as if Australia had kept its mouth shut. The WHA resolution called for a comprehensive evaluation at the "earliest appropriate moment" of the handling of Covid-19 and for greater international co-operation. Australian activism had an impact, but only in exacerbating an already tense bilateral relationship with China.
Australia's posturing over Covid-19 contrasts sharply with its deafening silence over Israel's annexation plans, a keen subject of official and other comments around the globe. Given Australia's close ties with the main actors, Israel and the US, its voice might actually be heard in Jerusalem and Washington. The government seems to have mixed up its policies: wait-and-see should have been used on Covid-19, not annexation.
Plus61JMedia has contacted Foreign Minister Marise Payne's office by email and phone on several occasions, seeking comment on Israel's annexation plans. No response was forthcoming. However, when approached by Plus61JMedia, the Shadow Minister for Foreign Affairs Penny Wong publicly criticised annexation, arguing that it would "weaken the viability of any future Palestinian state … and risk destabilising Israel's neighbours".
Those neighbours are deeply upset. Following a virtual conference, Arab League Foreign Ministers issued a joint statement declaring that annexation would amount to a "new war crime" against the Palestinians. Jordan's Foreign Minister, Ayman Safadi, described annexation as an "unprecedented threat to peace," which would make the two-state solution impossible and institutionalised apartheid "an inevitability". Annexation would "not go unanswered".
The Palestinian Authority has warned it will declare a state on the June 1967 borders and end-all security and other cooperation with Israel. That may not worry Israel especially, given its stranglehold over trade and financial flows to the Palestinians.
But a public warning by the UAE's ambassador to the US that annexation would "upend Israeli aspirations for improved security, economic and cultural ties with the Arab world and with the UAE" is bad news for Israel's warming relationship with Gulf states, aimed in part at containing Iran.
If Australia is hesitant to take its lead from the Middle East region, there are plenty of other respectable voices to use as a guide.
The EU's senior foreign affairs representative, Josep Borrell, commented in mid-May that international law was a fundamental pillar of the rules-based order. EU member states would "not recognize any changes to the 1967 borders unless agreed by Israelis and Palestinians". Borrell added that a "two-state solution, with Jerusalem as the future capital for both states, is the only way to ensure sustainable peace and stability in the region".
During a recent visit to Israel, the German Foreign Minister, Heiko Maas, reportedly warned Netanyahu that some EU states might impose sanctions and possibly recognise a Palestinian state if Israel went ahead with annexation.
Germany will have a high-wire act from next month. Taking over the rotating presidency of both the Council of the European Union and the UN Security Council on July 1, it will need to balance its important bilateral relationship with Israel with its commitment to upholding international law. July 1 is also Netanyahu's declared starting date for annexation.
The UK has important trade and strategic ties with Israel, the first country with whom it signed a post-Brexit trade continuity agreement. Nonetheless, the UK has made clear its opposition to annexation. Foreign Secretary, Dominic Raab, said in January that any unilateral move would be contrary to international law. This position was restated in May by the UK minister of state for the Middle East and North Africa, James Cleverly.
A letter sent to Prime Minister Johnson by a group of prominent Israeli public figures, including former Knesset speaker Avraham Burg, noted that as foreign secretary Johnson said in a 2017 interview, "you have to have a two-state solution or else you have a kind of apartheid system".
It might seem a bit rich that Russia – under sanction itself for the annexation of Crimea, for which it has used similar historical justifications as Israel – has commented on the perils of Israeli ambitions in the West Bank. Undeterred, Russia's deputy foreign minister, Mikhail Bogdanov, has described possible Israeli annexation as very dangerous. It would end the prospect of a two-state solution, would most likely "provoke a new round of violence in Palestine" and further inflame the "acute discontent of the Arab street".
Israel's strongest ally is, of course, the United States. Under Donald Trump, it has ignored the strictures of international law as they apply to Israel's occupation of the West Bank and the Golan Heights. During a brief visit to Israel in mid-May, Secretary of State Pompeo said that the incoming Israeli government under Netanyahu had "the right and the obligation" to decide if and how it wants to apply sovereignty in the West Bank.
Netanyahu and his backers can only hope that Trump will win a second term later this year. His prospective Democratic rival, Joe Biden, has publicly declared he will reverse US support for West Bank annexation.
Canada has also been a strong supporter of Israel. Possibly with an eye on Arab votes in this month's election to a non-permanent seat in the UN Security Council, Prime Minister Justin Trudeau has now deplored West Bank annexation and stressed Canadian support for a two-state solution. Canada's two rivals for a Security Council seat, Ireland and Norway, have both made clear their opposition to annexation.
Closer to home there are also examples for Australia to follow. One of them, ironically, is China, which is "deeply concerned" about Israel's plan. Another is Indonesia, whose Foreign Minister, Retno Marsudi, spoke directly to Secretary of State Pompeo, urging the US "to prevent Israel from carrying out its plan".
Writing in Haaretz in early May, Guy Ziv from the American University's School of International Servicecalled for pressure from Israel's friends, particularly in the US, to avert the "looming disaster" of annexation. By speaking out, Israel's friends could help preserve its peace treaties with Jordan and Egypt, its relationship with the Palestinian Authority, and a two-state solution that would end the occupation and preserve Israel's Jewish and democratic character.
They all sound like goals that Australia could enthusiastically support. It is in the first rank of Israel's friends. That makes Australian silence over annexation all the more foolish and embarrassing.
First published on 16 June 2020 in Plus61J Media.