Politics
Police shouldn't be able to investigate themselves. Victoria needs an independent police accountability body
Jul 10, 2023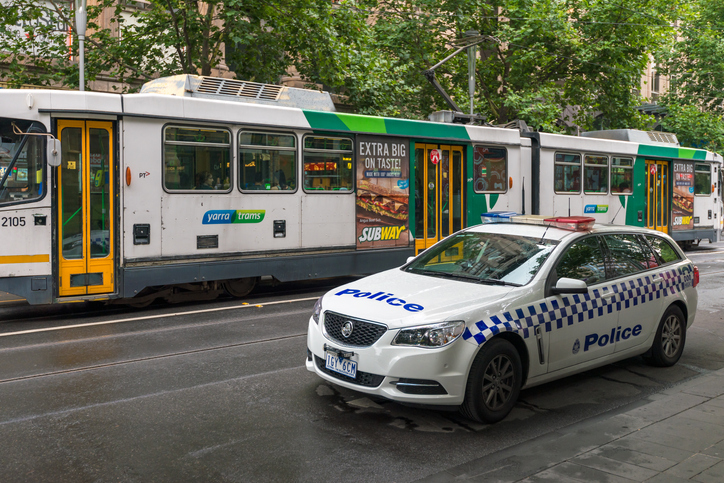 This week, a new report revealed First Nations people, as well as people of African or Middle Eastern appearance, were disproportionately targeted by police in issuing COVID-19 fines.
Despite the Police Chief Commissioner Shane Patton acknowledging structural racism when appearing before the Yoorrook Justice Commission in Victoria, Victoria Police have denied racial profiling in response to this report.
The Yoorrook Justice Commission, established in May 2021, is Victoria's (and Australia's) first truth-telling commission into past and ongoing injustices experienced by First Peoples in Victoria. The Commission will run until 2025 and is due to release an interim report in August 2023.
The Victorian Aboriginal Legal Service, where I work as a police accountability lawyer, provided evidence to the commission of our clients' daily experiences of police racism and violence, and the lack of accountability for this.
When appearing before the commission, Commissioner Shane Patton apologised to First Peoples for past and ongoing trauma caused by police and accepted there was a lack of accountability for misconduct. Police Minister Anthony Carbines accepted the current police accountability system was "not fit for purpose".
Currently, in Victoria, police investigate over 99% of complaints about police misconduct, and most complaints are "not substantiated" by investigators. This lack of accountability has affected community trust in Victoria Police.
This is why our submission, and many others, outlined the need for an independent, robust and culturally appropriate police complaints body, instead of relying on police investigating police.
Victoria Police abuse of power
The commission heard evidence from many First Nations peoples of their experiences of police misconduct. Aboriginal man Eathan Cruse spoke of brutal police raids on his family's home, despite not being charged with an offence. Gunditjmara woman Aunty Doreen Lovett spoke of her teenage son being assaulted by police after being arrested for a crime he didn't commit.
First Nations people in Victoria are more likely than non-Indigenous people to be arrested by police, and report higher rates of police assault.
Police are also more likely to arrest and detain First Nations children. I have represented Aboriginal children who have been violently arrested, including being placed in choke-holds, and injured to the point of hospitalisation.
In May this year, an audit by the Independent Broad-based Anti-Corruption Commission found predatory behaviour exists within Victoria Police. This included predatory behaviour against Indigenous and non-Indigenous women experiencing domestic violence. Several women have also come forward to expose police misusing police databases to stalk and harass them.
When Aboriginal women do call for help, their calls are often ignored or they may even be arrested instead of supported.
Deaths in police custody and at the hands of police, such as those of Yorta Yorta woman Tanya Day, Walpiri teenager Kumanjayi Walker, and 95-year-old Clare Nowland, are reminders of the power held by police over our lives.
Police are rarely held accountable for misconduct
The Independent Broad-based Anti-corruption Commission is the only body outside of police that can investigate police complaints in Victoria. But it only investigates less than 1% of these, with the rest investigated by police themselves.
In most cases police find no wrongdoing by their colleagues, with the substantiation rate of complaints against police in Victoria being somewhere between 2% and 9%.
At Yoorrook, the Victorian government acknowledged "limited police accountability" has perpetuated mistrust of police in Indigenous communities.
Aunty Doreen Lovett told Yoorrook that her family withdrew the police complaint about her son's assault after finding out it was being investigated by officers from the same station as his abuser.
Eathan Cruse told Yoorrook that despite receiving compensation in court for the abuse he suffered, police maintained "officers had not acted unlawfully".
Experiences like this are common. The Independent Broad-based Anti-corruption Commission found high rates of bias and conflicts of interest where police investigate complaints made by Aboriginal people. It also found that police did not substantiate any complaints about uses of force against Aboriginal people.
Information from lawsuits such as Eathan's are not recorded on police personnel files nor considered in promotions. This can lead to the situation where officers who are the subject of legal proceedings for misconduct are promoted instead of disciplined.
Police are also responsible for investigating deaths in custody, despite the conflict of interest. Families often have to push for investigations into these deaths. Even with the national crisis of Aboriginal deaths in custody, no police officer has ever been convicted.
Independent and culturally appropriate police accountability
Those who have suffered from Victoria's lack of police accountability, including Aunty Doreen Lovett and Eathan Cruse, and a coalition of community groups, have called for the establishment of a fully independent body to investigate police complaints.
It's important this body is victim-centred. The Independent Broad-based Anti-corruption Commission and Victoria Police do not prioritise and support the needs of complainants or protect them from police retribution. Many of my clients at the Victorian Aboriginal Service are never even informed about the outcome of their complaint.
This body must be responsive to the needs of Aboriginal complainants. This includes adequate investigations into individual and systemic racism.
It also needs to achieve timely outcomes. In the current system, extreme delays can mean that by the time a complaint is resolved the time limit for bringing criminal charges against police has expired.
To be effective, this body needs powers to compel evidence and to discipline officers and refer them for criminal prosecution. At present, the Anti-corruption Commission is often limited to making recommendations, which police are not bound to implement.
Finally, this body should be able to monitor systemic issues such as racism, as well as collect data on police powers, such as how often they are using force.
In a letter to Yoorrook, Victorian Premier Daniel Andrews lauded truth-telling as an "opportunity to heal, and to change". One change needed is the end of police investigating police.
This article was first published in The Conversation on June 29, 2023.