When the Premier cannot rely on the unanimous support of her Cabinet to oppose lifting the ban on uranium mining, or she accepts a rotten compromise to save her skin, such a government has run out of steam and its end is nigh.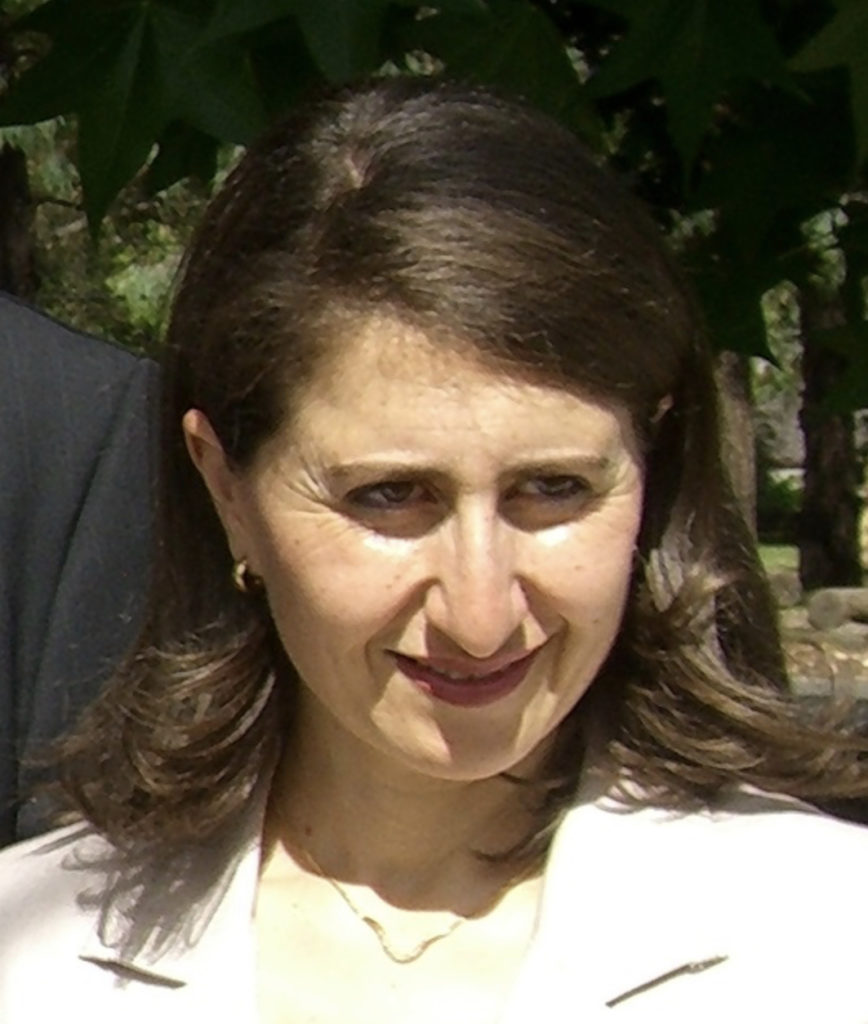 Premier Gladys Berejiklian's Cabinet was widely predicted to support One Nation's Bill to scrap the statewide ban on uranium exploration and mining. Mark Latham, One Nation MLC in the Upper House, and Deputy Premier John Barilaro, NSW Nationals leader, had assured the press gallery they had the numbers in Cabinet.
Even before Cabinet ministers considered Latham's Uranium Mining and Nuclear Facilities (Prohibitions) Repeal Bill, the media was awash with stories that the 1986 ban would be lifted and victory was assured for Latham and Barilaro, MP for Queanbeyan, aka "Mr Plutonium".
But at Monday's Cabinet, ministers rejected the Latham-Barilaro Bill. It failed to attract a majority of votes. Premier Berejiklian voted against the legislation along with a number of Liberal and National Party ministers.
One Nation's Mark Latham and Deputy Premier John Barilaro are the two biggest casualties. Both are renowned blowhards who over-reached their ambitions.
Latham has been put back in his Upper House box and Barilaro's hopes of moving to Canberra to become the next leader of the Nationals in place of Deputy Prime Minister Michael McCormack are in ruins. Barilaro is going nowhere – in Sydney or Canberra.
A post-Cabinet claim by Barilaro that he will present a new uranium proposal before Cabinet is pure hogwash. It will be voted down in the Legislative Assembly (if it is ever presented!) and has no chance in the Legislative Council.
What of Premier Berejiklian? She has scored an impressive Cabinet victory, but was it sufficiently convincing to secure her premiership?
The answer is "No".
The vote showed that she heads a divided Cabinet: some ministers voted in favour of Latham's Bill while others voted against. No Premier or Prime Minister can survive for long if his or her Cabinet is divided.
The minders, spin doctors and influencers can write a script saying that Premier Berejiklian won a "great victory", but no one will take it seriously. Her divided Cabinet is tantamount to a vote of no confidence in her leadership.
There is serendipitous symmetry in the fact that the US Republican Party is currently holding its vonvention and a former Republican President, Abraham Lincoln, said at the party vonvention in 1858: "A house divided against itself cannot stand."
Other scandals are dogging Premier Berejiklian's premiership: her apology to icare workers' compensation victims was too late to have any meaning; her belated apology to the Ruby Princess pandemic disaster was coldly inadequate; her refusal to take leadership to stop Murray-Darling water larceny was pathetic; her reprieve for the Powerhouse Museum was followed by a backflip; her reappointment of the disgraced Don Harwin as Arts Minister was factional loyalty gone mad; and her management of the Covid-19 pandemic has been wildly erratic with policy changes almost every day.
When a report by the NSW Bushfire Inquiry was published this week, Ms Berejiklian lamely said: "We have to accept our climate is changing and those who wrote the report acknowledge that. Climate change as a result of increased greenhouse gas emissions clearly played a role in the conditions that led to the fires. But climate change does not explain everything that happened."
Is she admitting climate change is a fact or not? She used the term "climate change" but was ultra-cautious about admitting it existed. Her weasel words don't tell us what she meant.
Wednesday's mainstream media ignored the Cabinet decision rather than admit that all its predictions of a Latham/Barilaro victory were wrong. I searched all the papers, printed copies as well as online, and found not a word.
Some Gladys luvvies seized on her "climate change" reference to claim she was breaking a Liberal Party taboo. That was written by hacks who cannot bring themselves to make any criticism of the Premier.
Wednesday's front-page headline in Rupert Murdoch's Daily Telegraph spelt dire straits for Gladys Berejiklian's rule: "THE BUCK STOPS HERE – Premier and cop boss at odds on guards". The article by state reporter James O'Doherty said: "Just who is responsible for hiring quarantine hotel guards was contested yesterday [Tuesday] when the Premier and Police Commissioner pointed the finger at each other. Mick Fuller said it was the government's lookout, while Gladys Berejiklian directed questions to police. It came as hundreds of isolated guests were evacuated from a filthy Sydney hotel [the Travelodge in Wentworth Avenue, Surry Hills].
"Just hours earlier, Premier Berejiklian dodged questions about why the government contracted security companies to assist police. Asked what Covid training security guards receive before starting work in quarantine, Ms Berejiklian said: 'I'll have to get that advice from the police but obviously the police would oversee that process'."
Really? No wonder most voters have given up believing anything NSW ministers say.
Alex Mitchell is a former Sydney Sun-Herald State Political Editor whose commentary appears every Friday. His latest book is Murder in Melbourne – The Untold Story of Palestinian exchange student Aiia Maasarwe, available here.