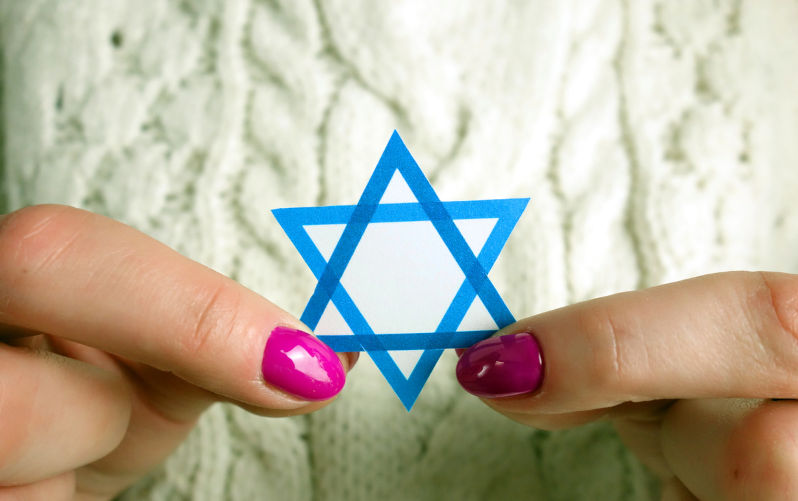 The wish by Israeli leaders for Palestinians to be eliminated from their ancient homelands is the very antithesis of Isaiah's original Zionist vision.
The recent Israeli election has thrown ʹReligious Zionismʹ into stark focus as politicians with this self-acclaimed identity, now in government, seek significant positions of power in areas of security and policing with dire implications for Palestinians and their fundamental human rights.
Do the words or deeds of this group and their leaders deserve either nomenclature – religious or Zionist?
When Zion first appears in Hebrew scripture (8th century BC) its reference is not control or ownership of land but belief in the transforming power of God's (Yahweh's) presence. Zion, the highest hill, is usually taken to mean Jerusalem. On this holy hill Yahweh was deemed to dwell and from this hill righteousness justice and peace were to flow to all nations on earth.
 And it shall come to pass in the last days, that the mountain of the Lord's house shall be established in the top of the mountains, and shall be exalted above the hills; and all nations shall flow unto it.

And many people shall go and say, Come ye, and let us go up to the mountain of the Lord, to the house of the God of Jacob; and he will teach us of his ways, and we will walk in his paths: for out of Zion shall go forth the law, and the word of the Lord from Jerusalem.
He shall judge among the nations, and shall rebuke many people: and they shall beat their swords into ploughshares, and their spears into pruninghooks: nation shall not lift up sword against nation, neither shall they learn war anymore. (Isaiah 2: 1 – 4)
It can hardly be made clearer. Zion(ism), in its earliest expression and understanding is not about supremacy. It is not about exclusive ownership of land. It most certainly is not about the forced removal of others. It is about the universal proclamation and acceptance of such truth that will enable all humanity to live justly and peacefully. (From its earliest days Christianity replaced the idea of place with a person – Jesus Christ). Christians believe. I believe, the way to peace and concord is the way of Jesus. The Isaiah reading is the set reading for this weekend, Advent Sunday.
If it is true that all religions share the same primary values, namely peace and righteousness for all, then this new grouping in the Israeli Knesset has no right to claim religion in their nomenclature. What they have so far said and done, not least in last weekend's outrageous march through Hebron, is stir up enmity, cause violence, and make it clear they wish Palestinians to be eliminated from their ancient homelands. They simply do not recognise Palestinians have a right to exist. This is the very antithesis of Isaiah's Zionist vision.
The Israel of Isaiah's time ceased to exist in 721BC, while Judah and Jerusalem were destroyed in 586BC. Isaiah's vision died, and while a Jewish remnant returned and a second temple was built, the Judaism that emerged around it was internally focussed on identity and survival, not outwardly focused to the world. Indeed, as recently reported in the Israeli paper Haaretz, torah keeping as an expression of Hebrew identity had probably only begun a little more than a century before the birth of Christ.
What of more contemporary Zionism?
It is a shameful reality that across many centuries European Jews suffered vicious antisemitism, culminating in the Holocaust. It is therefore hardly surprising that European Jews sought security in a designated homeland. In the 18th century Jewish leadership had encouraged assimilation in European life through the Haskala movement. In the Nineteenth century this was clearly not working, and the search for a homeland – Zionism – was born through the leadership of Theodor Herzel. On his death in 1904 leadership of the Zionist movement was assumed by Chaim Weizmann who went on to become the first President of Israel. Choosing ʹZionistʹ as the identity of those who sought a secure homeland removed the name from its original religious meaning. Indeed, initially there was considerable opposition to the political Zionist enterprise by leading rabbis who argued it would hurt Jews and Judaism. Their argument was that taking territory as a homeland would inevitably lead to violence against those who currently occupied the land and ongoing violence in the necessity of defending it. Such violence was/is the antithesis of Judaism as they understood it. How prescient!
Two rabbinical schools exist in contemporary Israel, the Ashkenazi, and the Sephardim. Before 1947/48 Arab speaking Jews (Mustaarabi), associated with the Sephardim, lived peacefully with their Arab neighbours, both Christian and Muslim. Post 1948 migration to Israel has been significantly of Ashkenazi Jews from Europe and the US, Jews committed to political Zionism or conquest of land. Those from Europe and especially from Russia brought victimhood in their DNA and refuse to accept their migration has made victims of others. Ashkenazi Jews from the US, many who now reside in the illegal settlements, brought millennialism in their DNA, belief that ownership of the land from the river to the sea, to the exclusion of all others, is their divine right. Entitlement is aggressively and violently pursued by Religious Zionists. To them, any form of violence and denial of other rights is justified on the spurious grounds of ʹsecurityʹ. Most Palestinian men have found themselves in gaol at some time, mostly without charge or explanation, on the grounds of ʹsecurityʹ. In this mindset, being a Palestinian is of itself a threat to the Israeli State.
Those who have taken up residence in the illegal settlements believe the indigenous people, the Palestinians, are the usurpers, not themselves. Their wish is to take the land, demolish Palestinian homes, humiliate, and degrade Palestinian lives, because "God has given them the land". God has done no such thing. God graces all of us to be channels of grace peace and righteousness. These people have egregiously turned the divine invitation down.
They are the very antithesis of biblical Zionism. For their two years of enlistment the cream of Israeli youth are forced to engage in atrocities that must diminish them for the rest of their lives. They will either abhor what they have become or think nothing of it. Either way their humanity is diminished.
Religion is either life's sweetest most beautiful watering hole, or it is its most horrible pit. In the crusades and more recently through abuse of power and discrimination, Christianity became that pit. In ISIS and various forms of terror, Islam has been that pit. In Religious Zionism the Jewish faith digs another pit.
All three Abrahamic religions are sources of much grace and life to millions/billions, when they are not, evil must be named for what it is.