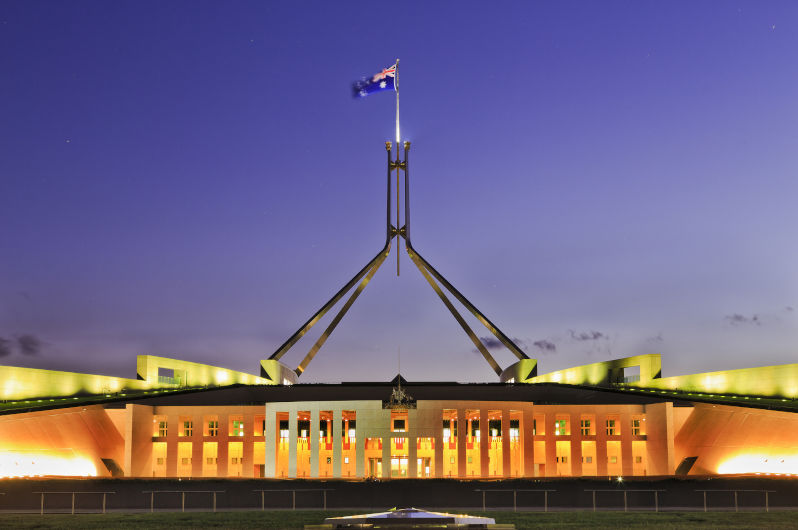 The notion of government by and for the people is being increasingly eroded in Australia — the widespread use of citizens' assemblies could be the solution.
There is a growing national movement seeking to refocus Australian governance on the needs of communities rather than those of political parties and the vested interests that fund them.
A weekend festival of democracy ("DemFest") was held in Canberra on November 7–8 that brought together activists from across Australia and one from Ireland to explore new ways of enriching democracy and bringing it more in line with the notion of government by, for, and with the people.
Australia's performance at the Glasgow conference on climate change typified the concern shared by millions of voters around the country about the way Australian democracy currently works. The general community is deeply concerned about the threat of uncontrolled climate change and scientists are unequivocal in their advice against our continued reliance on fossil fuels. Yet our national government's contribution to climate policy has been embarrassingly negative and fossil fuel-oriented.
A perusal of the many contributions made to the discussions at DemFest shows that concerns were addressed under four key headings. The first was "engaging communities" and the second was "helping your MP to work for you". The third was the "tools and apps" that are available to understand what is happening in politics and what your local MP is doing. And the fourth was "replacing unresponsive politicians". 

Readers can see and listen to the various discussions and presentations at the festival by visiting the website.
I came away from the festival satisfied that there are ways we can rapidly repair our fractured democracy and that there would be real merit in holding citizens' assemblies about these matters in every electorate. 

A citizens' assembly is a relatively recent contribution to deliberative democracy which involves a group of up to 100 randomly selected people meeting as citizen representatives for a number of days to consider a specific problem and possible solutions. The methodology for these events has been progressively refined and there is expertise available in Australia to help their development. 

Three questions worth considering in each electorate are: How well are our political representatives responding to the needs of this electorate? What are the explicit needs that are currently being ignored or inadequately managed? How could our political representatives better address them?
Now is surely the time to rethink the way our democratic system operates and to engage the community in this discussion.