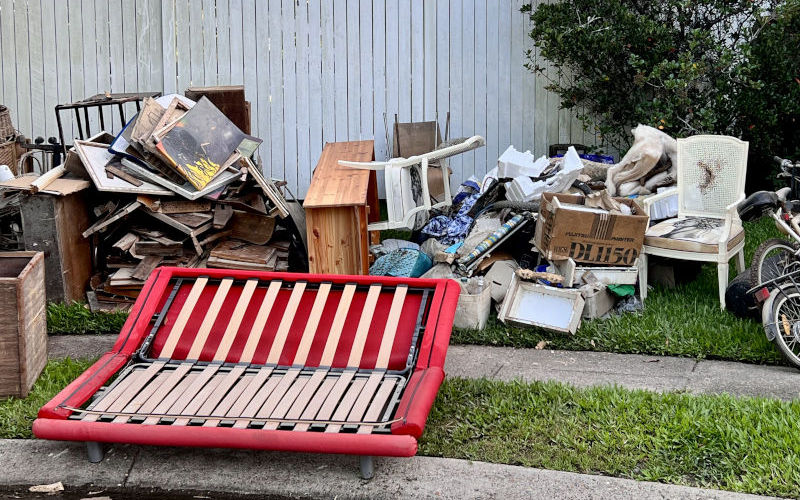 The climate criminals are, of course, seeking to cover their tracks.

The Civic Centre, Neighbourhood Centre and Country Women's Association (hosting a "community led" crisis response initiative) were packed with personnel offering on site support as well as outreach. On the front pavement outside the Neighbourhood Centre, was a mountain of donated water bottles, tables stacked with tinned food and household provisions. Local eateries provided free meals, and around the corner there were various healing services on offer. The mud army assembled daily, offering critical help to hundreds, perhaps thousands of distressed people.
The Neighbourhood Centre was a hive of activity, providing food parcels, meals, counselling and many other services to the town's population. Masses of volunteers rolled up, driven by kindness and compassion toward those traumatised by the floods. They spoke with people in queues and waiting areas. Others went on home visits, handed out food and drinks, and gave accommodation advice and support.
Devastation
By day eight of the crisis, some Mullum's more vulnerable residents in social housing were still living in dire circumstances, with toxic mud caked on floors and walls. Many were acutely distressed and desperately in need of medication and basic provisions. The SES, army, police and community-based workers visited people in their homes, referring many to counselling and emergency services.
In the devastated hills just outside Mullum, hundreds of stranded residents, some with homes washed away or encased by heavy clay, waited on volunteers who made their way through debris and over destroyed roads and bridges. Amazingly, private helicopters were also deployed to ferry essential supplies.
Back in town, people were asking where to go for help. Some were breaking down, others had seizures and psychotic episodes. Some stared into space. The NSW premier and state MPs arrived, chatting with the besieged workers and flood victims. Amid the trauma and tears, there was humour and laughter too, with staff at the Neighbourhood Centre wearing what looked like ballet costumes to lighten the mood. I saw the Shire's mayor and councillors offering support to volunteers and asking if services were coping – most were fraying at the edges.
Despite many tensions, the community response to this crisis has been incredible. Sure, there are gaps, overlaps, some lack of coordination and even conflicts, but this has been community resilience at its adrenaline-charged best. It's the spirit of communitarianism we're going to need as time goes on. The unprecedented floods are no doubt a dress rehearsal for even worse things to come.
Don't mention the emergency
As the crisis on the eastern seaboard unfolded, the climate emergency barely got a mention in the mainstream media – you see, its "not the right time" to talk about such things and why "politicise" the tragedy? But the new reality of climate chaos is upon us. It has been for some time. Governments, businesses, indeed all of us, were warned – ad nauseum. Fudging on climate action, lack of national planning, the abolition of adaptation agencies along with oddball denialism, the rapacious pursuit of wealth, and more, have invited the tragedies we're now witnessing. And yet, in the wake of the war in Eastern Europe, fossil fuel companies will benefit handsomely as they increase exports around the world. More fudging beckons. Declarations of 100, 500 or 1000-year floods are yet another iteration of climate denialism. They make no sense in the new reality. Some Coalition dunderheads attribute blame for the flooding crisis to developers and even the victims themselves – after all, why "choose" to live in a flood prone area?
The climate criminals are, of course, seeking to cover their tracks. In so doing they are consigning untold numbers to more pain and suffering. Our so-called political leaders create faux angst over imagined enemies yet have breached the most fundamental responsibility of any government – the safety and security of its own people.
Numerous climate-related tragedies have laid bare many things – above all, the mealy-mouthed utterances of the powerful and, on the other hand, the capacity of communities to create their own responses to crisis by acting in concert. Truth told, it has always been thus, even with the occasional meagre and belated offerings of governments. Active, cooperative citizenship has always been the backbone of community responses to crisis. Governments have proven unreliable and untrustworthy. In facing climate and other disasters we are witnessing a return to the social: to the collective desire to pursue the common good. Individualism doesn't cut it in such concomitances, nor does the promise of market solutions. We need each other.
In the Northern Rivers and beyond we have glimpsed the future which, despite all its threats and privations, shows what we can achieve when we act as a united citizenry. There are of course many lessons to be learned – better inter-agency planning and cooperation, more respectful relationships and, dare I say, more government funding and resources. But the stronger our communities, the more capable they'll be of dealing with future disasters.