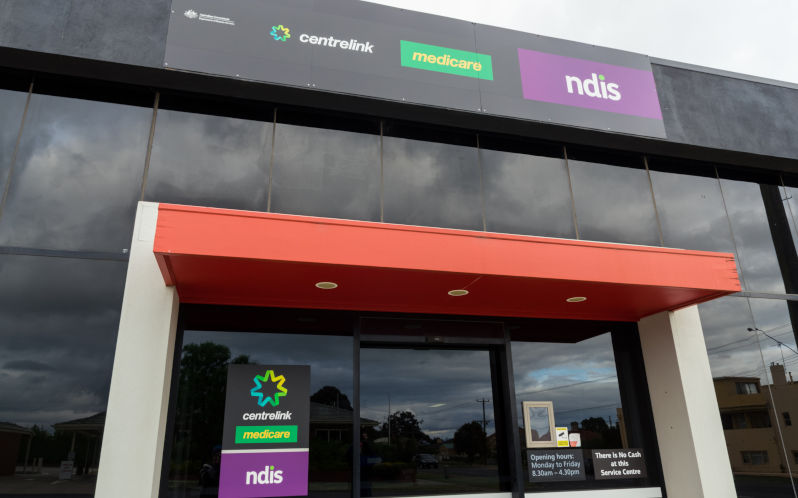 If the Australian Public Service and its satellite institutions were to last a thousand years, people will still say "The Robodebt was one of its most dismal hours".
Robodebt was conceived by a government, one of whose operating principles was defined by the despicable distinction made by former Treasurer Joe Hockey between "lifters and leaners". In doing so, Hockey played to a cruel and unevidenced perception that many of those unfortunate enough to be unemployed were "dole bludgers" – people to be treated as meanly as politically possible and whose government support should be sternly policed. It's a frame of mind that keeps unemployment benefits at an impoverishingly low level.
When Scott Morrison, now remembered for all the wrong reasons, became the social services minister in 2014, he gave vent to the Hockey distinction by promising to be a "tough welfare cop" who would be "stopping the rorts". That is to say, in Morrison's book, many of the unemployed were fraudsters who deserved the smack of strict regulation.
Anticipating Morrison's policy bias, officials developed a new way of assessing benefit overpayments based on "income averaging" and requiring beneficiaries to prove they had not been overpaid, reversing the onus of proof.
The huge savings promised from this essentially automated system were seized on by Morrison and officials were then reluctant, clearly and emphatically, to tell him the bad news that it lacked a proper legal basis.
Meanwhile hundreds of thousands of the less well-off were hounded, some took their lives while under the pump, and the scheme rolled on for several years before, after court proceedings, it was brought to a halt at a cost of around $2 billion in compensation.
As is well known, a Royal Commission was established to examine the fiasco. It has completed its hearings and its report and findings may well have a force in the megatons.
While some were able to give honourable evidence to the Commission much of it was gruesome and marked by stone-walling, evasion, lapses of memory, narrow interpretations of responsibilities and a willingness to blame others, including one senior officer who is now dead. A former Minister involved in administering Robodebt, Stuart Robert, warrants a special mention for a bumptious lecture he gave the Royal Commissioner in which he bizarrely asserted that Cabinet solidarity required Ministers to tell lies.
The Commission's terms of reference are, of course, confined to the Robodebt scheme and its peripherals – who was responsible for advice on it, the handling of concerns about its legality, the risks associated with its administration, the effects it had on individuals and so on. To assist its considerations, the Commission engaged former Public Service Commissioner and departmental secretary, Andrew Podger, to provide a wide-ranging and very useful report that covers, apart from matters specific to social security more general considerations of the role of the public service, its relations with Ministers and the responsibilities of public servants.
Whatever the Commission recommends, the Government should not think that merely dealing with matters specific to the social security portfolio will be adequate because Robodebt has been aided and abetted by factors that affect all portfolios, most notably current laws for the appointment and tenure of departmental Secretaries.
These officers, who are on fixed period appointments, can now be summarily dismissed for any reason or without reason or explanation and the Howard, Abbott and Morrison governments did so. In some cases, it appears these dismissals were for ideological reasons or because the officers may have provided advice that, while sound, was not well received. Indeed, Ms Rene Leon was sacked from the Department of Human Services shortly after her advising about the termination of the Robodebt.
While the quality of departmental advice to ministers can be affected by many matters including the temperament and character of the players on both sides, the fact that Secretaries can now be sent packing at a moment's notice is, at a minimum, unhelpful. More likely it means that some officials are reluctant to tell Ministers what they need to know because they do not wish to join the unemployed. It may also mean that less care is being taken in advising on and selecting Secretaries, as mistakes can be undone by perfunctory dismissal.
To reduce the risks, present laws on the appointment and tenure of departmental secretaries should essentially revert to those introduced by the Hawke Government in the early 1980s, which helped to underpin a solid relationship between that government and the public service. Thus, the Public Service Act should be amended to:
make the Public Service Commissioner the principal adviser on Secretary appointments through a more collegial and deliberate process than now
abandon fixed period appointments for Secretaries as they make no sense in personnel management or any other terms
while retaining the capacity for governments to remove Secretaries from particular positions, provide procedures whose objective would be to find any who are displaced another Secretary position or another position elsewhere in Commonwealth employment on a salary retention basis, with dismissal only occurring in the unlikely event such redeployment was not possible.
While there has been much banging on about the importance of the undefined notion of "stewardship", there's no evidence that reversion to the Hawke government's laws for Secretaries is being contemplated. For example, the subject is not included in any of the four "areas of focus" for public service reform listed by the Department of the Prime Minister and Cabinet. That is to say, a vital hygiene factor in Commonwealth public administration remains in the shadows, notwithstanding evidence before the Robodebt Royal Commission that apprehensions about tenure are likely to have affected what officials didn't say to Ministers.
An 8 March 2023 "communique" (no less) from the Secretaries Board says that "public consultation with APS employees on proposed amendments to the Public Service Act 1999 will commence in March 2023." The Board doesn't say who is going to do the consultation, how it is to be done or whether people who are not "APS employees" will be given the chance to have a say. Whatever, beginning a limited form of consultation 10 months after the Albanese Government took the reins doesn't betray a convincing sense of urgency about fixing up the Commonwealth's public administration laws. It will be a grave omission if those undertaking the consultations do not have the appointment and tenure of departmental Secretaries on their list.
The Secretary for Public Service Reform, Dr Gordon de Brouwer, is apparently doing lots of work on "the design of a Long Term Insights Briefing Model." Whatever the nature of that curious beast, it will not work as well as de Brouwer might hope if employment laws for departmental Secretaries are not put in their most constructive form – for now they're far from that condition.