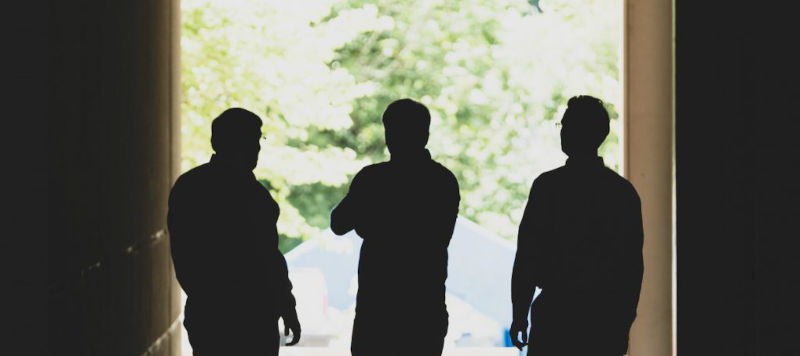 The Royal Commission (RC) into veterans' suicide has made good progress with much worthwhile information. Yet the process is very extensive and the report does not indicate the eventual breadth of consideration. Veteran blogs have cynically dismissed it as a waste of time. But while it was no doubt a stunt by Scott Morrison, and it ploughs much old ground, there is some merit in what the interim report says.
Reform of veteran's policy has been in the Dickens' Circumlocution Office for decades (reference Little Dorritt). Dragged screaming to set it up, Morrison, as he did with the Royal Commission into the Finance Industry, never intended to do anything but stall until the recent election. That's also what he did with the report by the Productivity Commission (PC) of 2019 into veterans' compensation, which he commissioned as Treasurer in March 2018 following a recommendation of the Senate Foreign Affairs, Defence and Trade References Committee for a broader review of the veterans' compensation policy and programs.
Sadly that excellent PC report has been buried for three years – more circumlocution.
The RC has made caustic comments of condemnation about this Government failure, and accordingly has recommended that the Government respond to the PC recommendations at least in part, before it can proceed. That is a major problem though for PM Albanese in that the PC report is politically toxic, like many reform proposals in this area, but makes many excellent findings – though with sometimes illogical , contradictory and impractical recommendations. Further, the timeframe has been set by the RC to suit its own processes, but impossible for government to meet.
The larger problem though, is that the Productivity Commission's investigations ('A Better Way to Support Veterans') and recommendations into veteran's compensation policy and programs go far beyond the narrower confines of the Royal Commission, and includes a finding that the programs for compensation are not fit for purpose. Unfortunately all that good work and identification of significant need for reform, could now be lost forever.
First though, it should be noted that the veterans' affairs policy area terrifies most politicians, and few bureaucrats understand its complexity, especially in the coordinating departments. Ministers treat it with great care lest they ruin their promotion chances. Just keep them happy, play Santa if you can and hope you move on soon. The ex- service and veteran communities have long been vehement watchdogs, along with the military who all become beneficiaries one day, resulting in little substantial change to the substance and culture of the law over 100 years.
Fortunately for Albanese though, the Royal Commission still has two years to run, meaning at least three years more procrastination in the Office of Circumlocution, as another election approaches.
It is hard to realise in fact that veterans' affairs as a unique program area still exists, beginning in the 1920's, now operating with benefits of compensation , income support, health care, family assistance, home loans, subsidised mortgage interest etc, much completely in parallel with the public health and welfare programs which in some cases are identical. While it is a creature of World War I and largely volunteer forces, it now covers richly salaried and superannuated forces (23%) with little policy change and dreadfully conflicted approaches to entitlements and benefits. At least the Productivity Commission came to grips with this, with mixed solutions, though fumbling the ball on serious reform.
Indeed the sole question now, after 100 years, do we have dedicated programs for veterans and ex-service at all? Why is the public standard, generous as it is, not sufficient? Why are the circumstances of WWI still driving it?
In the context of long standing government reaction, obviously for the above reasons, the Royal Commission properly notes that there have been 50 previous reviews of veterans' matters, with a total of 175 recommendations, but only few of those are currently relevant. In fact many were prompted as political responses to regular complaints, and often resulted in significantly increased entitlements and benefits. There has never been a total review of veterans' affairs, though the recently ignored Productivity Commission report comes close. Most have been about the compensation program, the main ones being by Justice Toose in 1976, Professor Peter Baume et al in 1994, and Noel Tanzer in 1999.
At this early stage the Commission has nominated three main areas for attention in determining causality for suicide – the transition process from military life to normal citizenship, the complexity of the legislative morass which compensation claimants face, and the allegedly tardy processing of compensation claims by DVA. Nothing is yet said about psychological assessment, treatment, rehabilitation or ongoing care for psychological disabilities, nor about the trauma of operational service.
It faithfully records the pain and anguish of all those who made many emotional submissions about the loss of loved ones, not due to operational circumstances abroad, but only flowing from peacetime abuse, bastardisation and maltreatment. This is a complete re-run of the evidence to the Senate Foreign Affairs, Defence and Trade References Committee in its frequent inquiries into military justice and suicides through the 2000's. One would be excused for thinking that little has happened since.
The RC report also makes significant commentary about the lack of information and data which is common to all self-respecting inquiries. It bemoans the lack of comparable data from coronial inquiries around the states and territories, and the limiting effect of parliamentary privilege with respect to information held by numerous parliamentary committee inquiries in the past. Before the reporting period ends in two years the RC expects that legislative reform will sweep away these and other difficulties in accessing information such as privacy and indemnity. This is extremely naïve. The Government has far greater priorities.
Twenty years ago transition was described as a process whereby you handed in your gear, cleaned out your house, collected your pay to be marched out the guard gate. Medical discharge was applied to those deemed unfit for duty, including those with psychological problems and disciplinary issues. Julian Knight, the Hoddle Street gunman who killed nine people and wounded many more, was allegedly one of those, and remains in life imprisonment. Still today, 25% of discharges are for medical reasons and turnover remains high with a median length of service eight years. From the report it is clear that Defence is on top of the issue , but institutional barriers with DVA remain.
In fact the Productivity Commission's draft report was of the view that DVA should be abolished, and that the entire veteran function be part of a new streamlined system of OH&S within Defence with continuity of health care, immediate treatment of injuries and rehabilitation while still in service. Needless to say the PC reneged because veterans didn't like it (see page 523 of the final report).
The second main cause of suicide identified by the `Royal Commission is the complexity of legislation. The Productivity Commission dealt with this in great detail with excellent analysis, and most appropriate views about reform, though it squibbed the really sensible outcome which would be to grandfather the current heritage legislation (Veterans' entitlement Act (VEA) and the Defence Compensation Act (DCA), with a resultant revised Military Compensation Act (MRCA)to remain – assuming that it is still considered essential to have a separate compensation scheme for the military.
Repeating the effort of the Productivity Commission, the Royal Commission outlines this legal morass but shirks the issue simply because the Productivity Commission took it head on and made recommendations for rationalisation which have been avoided completely to date, without any government response. The Royal Commission demands that the new Government indicate its rejection or acceptance of these recommendations. The trouble is though that while the Productivity Commission's arguments are impeccably rational throughout its report, and the Royal Commission subtly indicates support for the Productivity Commission's recommendations, any further Government consideration of the legislation would be tantamount to a review of the entire legislative framework beyond the compensation sphere – a great idea, but that's not going to happen either.
The Royal Commission's demand that new legislation be drafted before July 2024 (before the Commission has reported), and implementation in 2005 is a very vain hope indeed.
The result of all past reviews including the Productivity Commission is that policy creep in the veterans' portfolio has turned into a gallop. Rationalisation can only be achieved with more money, which is the veteran bargaining chip – and always wins.
The history of reform in government recommended by so many inquiries inevitably involves higher budgetary outlays, and more specialised institutions to add the existing complexity. The Royal Commission falls this one too, recommending the establishment of another institution, to oversee the implementation of its final recommendations, whatever they may be, with unknown powers but looking very much like a bureaucratic orphan. In these straightened financial times, it is hard to see any government agreeing.
Finally the Royal Commission addresses in great detail, as did the Productivity Commission, the processing of compensation claims in DVA. All the suggestions, including the provision of significantly increased resources are well made, but they only address the symptoms of the current problem, not the future which requires the complete removal of all the current complexity.
We shouldn't hold our breath for any movement on this little bit of anachronistic policy.