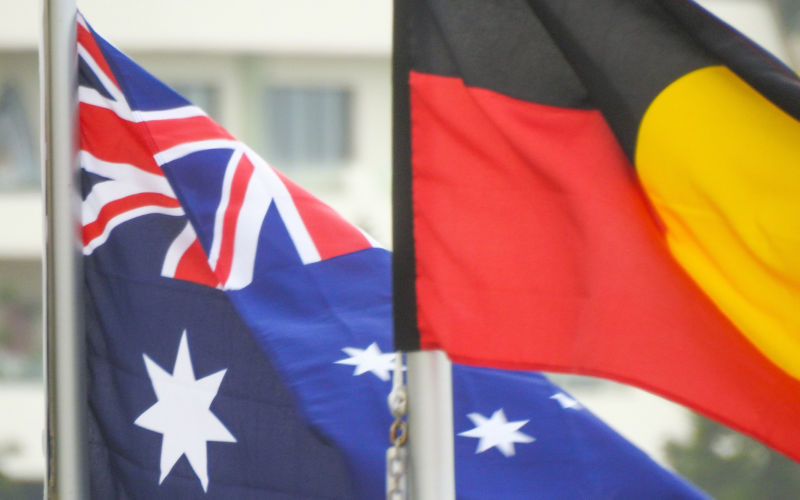 The truth is that Aboriginal and Torres Strait Islander people successfully governed themselves for over 60,000 years and Australia need only get out of the way so they can continue.
Promoting self-determination is an ongoing process of choice usually reserved for Government, but this year the Voice referendum means Australians will be asked to promote self-determination ourselves.
The choice to vote 'Yes' for the Voice is a critical step towards self-determination for First Nations people. It is a significant opportunity for Aboriginal and Torres Strait Islander leader to show Executive Government how self-determined solutions can lead to improved outcomes for Aboriginal and Torres Strait Islander people and work to 'Close the Gap'.
Most Australian State and Territory Government's now have a framework to promote and co-design solutions with Aboriginal Community Controlled Organisations (ACCOs). However, most of these frameworks still place Aboriginal and Torres Strait Islander-led solutions behind a wall of readiness. This is the conscious or unconscious bias against Aboriginal organisations to demonstrate ACCOs can provide the equivalent service to the mainstream before a self-determined solution is accepted.
Often, this is presented positively as 'not wanting to set ACCOs up to fail', or negatively as 'it is too great a risk to hand over responsibility'. The United Nations Declarations on the Rights of Indigenous People (UNDRIP) presents us with a different framework to readiness – one of transition and auspicing. Article 4 of the UNDRIP provides "Indigenous peoples, in exercising their right to self-determination, […] the right to autonomy or self-government in matters relating to their internal and local affairs, as well as ways and means for financing their autonomous functions" and article 5, "maintain and strengthen their distinct political, legal, economic, social and cultural institutions, while retaining their rights to participate fully, if they so choose, in the political, economic, social and cultural life of the State".
Promoting these rights means providing Aboriginal and Torres Strait Islander communities the right to lead self-determined solutions, regardless of the risk, and provide safeguards and supports (not punishment) if things do not go well.
When we have seen Governments choose to support self-determination through transition and auspicing, there has been success. The most successful example of this is from British Columbia with the establishment of the Westbank First Nation. Located in south central British Columbia, Canada, Westbank First Nation (WFN) is one of eight Okanagan Nation communities. WFN started as a collection of five 'Reserves' which banded together to self-determine solutions for self-Governance.
In 1990, the WFN entered a framework agreement to allow community-based self-Government to be negotiated. This agreement led to a comprehensive set of community laws that covered the development and regulation of the reserve lands. It allowed for the transition towards self-governance at the pace that the WFN could manage, with support from Federal and Provence-level Government as required. In 2005, the WFN Self Government Act came into effect, formalising this transition and auspicing arrangement.
Starting with a focus on land management, the WFN has now established a role providing a range of critical public services including full serviced water, sewer and utilities management, and a number of community services including: child care and pre-school services; a multi denominational church; a kindergarten to grade 6 elementary school, as well as law enforcement and revenue raising capacities. The WFN provides a blueprint for how to continuously choose self-determination – and what the results can be. There are some smaller examples of this in our Australian context too.
The Victorian Aboriginal Child Care Agency (VACCA) was started in the 1970s by Aunty Mollie Dyer who recognised the need for self-determined child and family services after reckoning with the significant over representation of Aboriginal and Torres Strait Islander children and young people in child protection – an issue that continues to persist, following the end of the White Australia policy, as evident in the continuation of the Stolen Generations.
VACCA started in Fitzroy, Melbourne, with 5 staff, one typewriter and a budget of $40 000 (today, the equivalent of about $200 000) – the team took on the job of supporting 205 children under child protection orders in Victoria. Today, VACCA is the leading Aboriginal Child and Family organisation in Victoria with 500 staff, 6 offices, and provide support to thousands of families.
The work of VACCA led to significant legislative and policy reform in Victoria – including in the Victorian Children, Youth and Families Act 2005, establishing a right to self-determination for Aboriginal people – allowing aboriginal agencies to make decisions about the protection of Aboriginal children in the child protection system.
VACCA is a case study that shows when Governments make the ongoing choice to promote self-determination, Aboriginal organisations are able to sustain and grow real solutions.
As we move towards the Voice Referendum by the end of the year, it is important to understand and celebrate the success of First Nation organisations like the Westbank First Nation, and Aunty Mollie Dyer and VACCA – as we are asked to choose to promote self-determination for Australia's First Nations people. The truth is that Aboriginal and Torres Strait Islander people successfully governed themselves for over 60 000 years and Australia need only get out of the way so they can continue.
The views and opinions expressed in this article are my own and do not represent the ACT Government or the ACT Community Services Directorate.