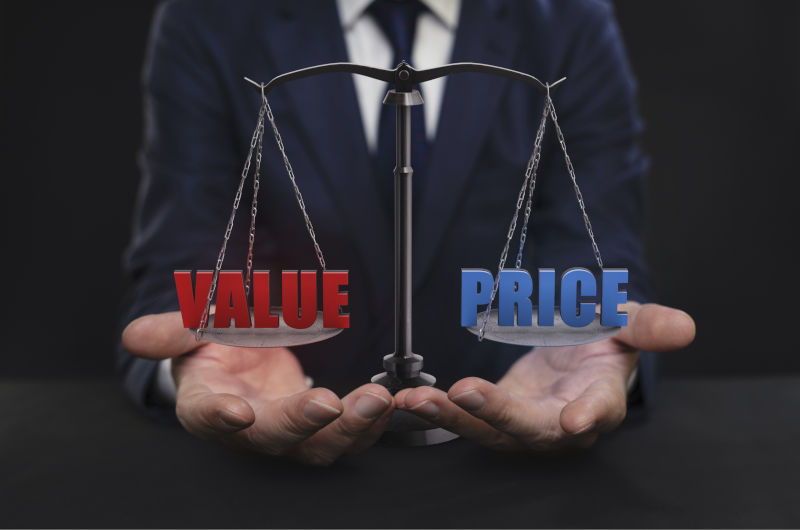 The massive shift in power to corporate Australia  started with the election of the Howard Government in 1996 and continued under subsequent Labor governments.
There will be an elephant in the room at the Jobs Summit that has shaped the current state of the Australian economy and lies behind many of the problems that the Federal Government's forum will consider.
That elephant is the massive shift in power to corporate Australia that started with the election of the Howard Government in 1996 and continued under subsequent Labor governments. It's a force that has diminished the wellbeing of almost all Australians, particularly workers, and will no doubt corrode and compromise the conclusions of the Summit, as well intentioned as they may be.
The enhanced power that the corporate sector wields is manifest in the choices that board directors, chief executives and managers make on a daily basis. Its influence exists in some cases courtesy of nearly 40 years of the deregulatory zeal of both Liberal and Labor administrations, and, in others, in a disregard by businesses for the laws and regulations enacted to protect employees and the community.
The shift to enterprise-based negotiations to determine wages and conditions which began with the Accord Mark VII in 1991 effectively neutered the collective, industry-wide bargaining that had previously given the union movement an influential role. As warned by critics at the time it gave increased pay to those with more power – to large companies and some large unions and it offered much less to the services sectors, smaller workplaces, women and the lower paid.
These chickens have come home to roost, as the proportion of smaller workplaces and the services and care economy have grown. With the profit share of GDP at historic highs, the wages share in the doldrums, and only 15 percent of the private sector covered by enterprise agreements, it is now widely accepted that the enterprise-bargaining system has failed. Inequality in both income and wealth is growing. Australia's 131 billionaires now hold as much wealth as the lowest 30 per cent of households and they have done extraordinarily well through the pandemic. The gender pay gap is wide, and the low paid have been left behind while those living on income support are in dire poverty.
These outcomes are not random. They are not natural. They arise from public policy decisions. They are design choices that can be traced back to the promise of John Howard in 1996. And they can change with different policy choices. The new 2022 parliament reflects the appetite of Australians for a different set of policy choices: for a fairer world – for women, and for the large majority of Australians whose lives are lived a long way from the heights of obscene wealth accumulation.
The choices made by businesses and governments make a tangible difference to people's lives. And they are up for discussion at this week's Jobs + Skills Summit agenda, which I will be attending as a Greens Senator from South Australia with Greens Leader Adam Bandt.
It's a statistical certainty that the share of the national income going to business has skyrocketed over recent years, including during the COVID-19 pandemic when the economy was apparently in such strife that companies had to be bailed out from the public purse with JobKeeper billions – $38 billion of which did not meet the eligibility criteria. But the companies concerned made a conscious decision to keep the cash and take the minimal risk that the Morrison Liberal Government, or a subsequent Albanese Labor Government, would come after them. Their calculation paid off, unlike those accused of income support overpayments.
The cavalier attitude to JobKeeper was simply another manifestation of the corporate cynicism that has seen the exponential increases in company profits being distributed to executives, shareholders and investors while the wages of the people who produce the goods and services that generate those profits are maintained at levels that fall well short of inflation. There's no economic mystery behind the gap between profit growth and real wages: it is simply a choice made by business owners and governments acting in their interest.
The Federal Government's Jobs + Skills Summit Issues Paper, distributed to delegates and designed to guide discussions over the two-day event, touches on the inequities facing employees. It points out that in 2021-22 $532 million in wage theft in the form of unpaid wages and entitlements was recovered by the Fair Work Ombudsman. And this theft is not contained to the public sector or to smaller companies: it has occurred in many universities and in large companies that are household names. We need a much more robust compliance and enforcement system – and employers with a bit more conscience. Businesses have a responsibility to do the right, lawful thing. The choice businesses could make is simply to stop stealing from their staff.
The pay gap between men and women, now at 14.1 per cent, gets several mentions in the Jobs and Skills Summit Issues Paper which shows that full-time women earn less than men in every industry, including those that are female-dominated. The paper poses the question: "How can we achieve equal opportunities for women and close the gender pay gap?" Again, the answer is pretty obvious – businesses can choose to pay women the same as men for the same work, they can reward work of the same value at the same rate, and they can give women access to promotion and the broad range of occupational possibilities – including in higher paid, male-dominated jobs. But many do not because they have the power not to do so and because successive governments have failed to support pay justice for women. The wage issue is exacerbated for those taking time off as the primary carers of children or others: but this is a problem to fix, not avoid. As a Senator for South Australia, I take no comfort from the fact that the gender pay gap in this State is about half the national average, there is still so much to do to eliminate this disparity in wages across our country.
Many business managers who choose to pay women less than men also choose not to employ people with a disability or someone with a different skin colour. Stereotypes often override decisions that can, in fact, result in economic advantage, and it often takes a government prod to change them. That prod has been missing.
Power imbalances at work are also reflected in the safety of our workplaces, something over which reasonable people would think there should be no question. The Safe Work Australia Annual Report sent to the Minister Senator Michaelia Cash in September last year, shows progress towards meeting the goals of the Australian Work Health and Safety Strategy 2012–2022 is mixed. The target of a 20 per cent reduction in traumatic fatal injuries looks set to be exceeded by a 35 per cent decrease but the goal of a 30 per cent reduction in the far more numerous category of 'serious injuries requiring one or more weeks off work' will not be achieved, with only a 24 per cent reduction expected.
A 2019 survey of 25,000 workers by the ACTU found that some employers were simply 'ticking boxes' when it came to compliance with occupational health and safety regulations. The ACTU report – Work Shouldn't Hurt – concluded that a career without workplace injuries is now the exception not the norm and that in most workplaces workers face serious threats to their physical and mental health which their employers tolerate. This is primitive.
Beyond its obvious cost to workers and their families, occupational injury and illness imposes huge costs on our economy. These poorly managed workplace cultures extend to the issue of sexual harassment, as the 2020 Respect@Work report made clear. While Australia was once at the forefront of tacking sexual harassment, we now a global laggard, with two in five women and one in four men saying they have experienced harassment in the past five years. This imposes not only very high personal costs and great gender inequity, it also contributes to a smaller national economy, reduced taxation revenue, and high health costs.
At the heart of so many of the challenges facing the Australian economy and community is the shift in power balance which has occurred across our economy which is creating new policy and financial challenges – or making old ones worse. If we are going to see positive change out of an event like the Jobs + Skills Summit we need to challenge corporate power, enact meaningful law and enforce it, and respond to the inequality we now see across our workplaces. And we must overturn policies that are coming down the policy pipeline that will make things worse – like the stage 3 tax cuts that wipe progressivity out of our tax system and close off the possibility of important reforms to our social supports. These cuts will send $224 billion over the decade from 2024 to those earning more than $200,000 a year, most of them men. This would fund a lot of childcare, healthcare, social housing, and pay increases for our underpaid care workers.
As the Greens Senator with responsibility for Employment and Finance policy in the Federal Parliament, I will be focussing on fairness at the Jobs and Skills Summit. Among the questions nominated in the Federal Government's Issues paper for discussion, I would like to add: how can we address the elephant of corporate power and create policy that addresses inequality across Australia as we look to a jobs and skills system of the future?
Barbara Pocock was elected as a Senator for South Australia for the Australian Greens in the May election. Senator Pocock is a Professor of Economics and is chairing a Senate Select Committee inquiry on work and care.