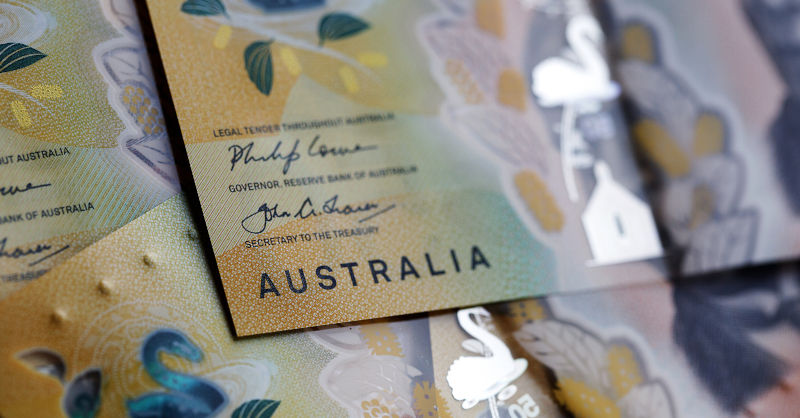 There is growing support for a government-owned "people's bank", like the original Commonwealth Bank, operating through post offices, which could provide full banking services to every community and force the Big Four private banks to truly compete.
At dramatic hearings of the Senate inquiry into bank closures in regional Australia in Queensland last week, more than half of the Senators present advocated for a public bank solution.
The hearings in Cloncurry on 17 May and Ingham on 18 May, attended by this correspondent, demonstrated why a people's bank is the clear solution.
Both towns have Westpac branches, which in February Westpac had announced would close; however, following the first hearing of the inquiry in Sale in Victoria on 2 March, which exposed the bank's lack of consultation with communities before it closed branches, Westpac declined to attend the Cloncurry and Ingham hearings and announced it would keep the branches open instead.
This outcome is a testament to the Senators on the inquiry holding the banks to account, which is all too rare in Australian politics when it comes to big banks.
No business sense
More importantly, however, it exposes the truth behind branch closures—they are not justified!
If Westpac can so easily reverse its decision to close eight branches just to avoid being subjected to the scrutiny of a Senate hearing, it proves the closures of those eight branches were never justified, and it indicates that many, many other branch closures around Australia, by all banks, are also unjustified.
All of the community witnesses at the Cloncurry hearing emphasised that closing the Cloncurry branch made absolutely no business sense whatsoever.
Cloncurry Mayor Greg Campbell highlighted that the Cloncurry region is booming economically. It is a centre of the thriving cattle industry, and so-called new economy (copper and other minerals) resources industries in Australia, and it is being developed even further with new projects like the Copper String 2.0, a 1,000km power line project.
"We know how much potential there is here, and why they would want to turn their back on us just made no business sense", Mr Campbell said. "They've got literally billions tied up with half a dozen customers alone. … It seemed to make no sense at all, from a business perspective, why they would exit this area."
One of Australia's wealthiest cattle barons, Don McDonald, who is based in Cloncurry, supported that point: "The money that's coming out of the beef industry and the mining industry in this area alone is enormous, and that's got to be considered in keeping your doors open."
While there is a shift to digital technology, it is still dependent on the reliability of the infrastructure, which fails more often in regional Australia.
Don McDonald testified he has had to do his payroll in a helicopter so he could fly close to the mobile phone towers for better internet reception; all the local witnesses in Cloncurry emphasised the importance of maintaining access to cash, as there are whole days when the internet drops out, and business would cease without cash.
Cloncurry Mayor Greg Campbell criticised Westpac for closing the branch based on just one metric: "The only KPI [key performance indicator] that was used, as far as I'm aware, was foot traffic through the door", he said. "One KPI was tracking down, but when you look at the bigger picture of this area you see that business traffic is increasing exponentially."
The smaller banks testified that despite the reduction in regular bank visits, they saw branches as essential to service customers, and also to support digital services, which they noted was a different attitude to that of the major banks.
"We look for reasons to keep them open rather than reasons to close. I think that's the fundamental difference", Dale Grounds, CEO of The Capricornian Limited, said in the Ingham hearing.
Peter Lock, CEO of Heritage and People's Choice bank, explained to the Cloncurry hearing that his bank has not closed any branches because branches are essential to the business: "We are a small bank in relative terms, so our branch presence is an important part of our overall attractiveness and infrastructure", he said.
Banks don't want to hear it
Both the Cloncurry and Ingham hearings again highlighted the problem of banks not consulting with local communities and staff before they decide to close branches.
It is becoming clear, however, that the real reason the banks don't consult before deciding to close branches is that most times consultation would prove the closures are not justified in any normal business sense.
The Big Four banks are not following a normal business agenda, however.
They are each aggressively pursuing a disruptive digital banking agenda, so they can shift to a business model that enables them to extract maximum profit with the barest minimum of service, for which closing branches, removing ATMs, and reducing cash access are all necessary to force their customers to shift with them.
Whereas the smaller banks see branches as complementary to digital banking, the Big Four want exclusively digital banking, so they can harvest all customer data and get a cut of all customer transactions.
The backlash they are getting through this inquiry, however, proves that the communities from which the banks extract their profits want ongoing face-to-face banking services.
People's bank solution
There is growing support for a government-owned "people's bank", like the original Commonwealth Bank, operating through post offices, which could provide full banking services to every community and force the Big Four private banks to truly compete.
In Ingham, most Senators had heard enough to back the public bank solution. Greens Senator Penny Allman-Payne said: "We had a publicly owned bank, the Commonwealth Bank, and we saw that dismantled when the Hawke Labor government turned towards neoliberalism. It's not good enough and we need regional communities to have better."
LNP Senator Gerard Rennick said: "The banks, they're driven by the profit margin, that's fine—but we really need to look at having a public bank. We have public hospitals, private hospitals. We have public schools and private schools. Why can't we have one public bank that acts as a backstop for both banking services and insurance services in the regions and across all of Australia?"
One Nation Senator Malcolm Roberts said: "We need a people's bank, a public bank—that's emerging well and truly."
With the level of public engagement and success in getting Westpac to back down, inquiry Chairman Senator Matt Canavan described this inquiry as the most successful he's ever participated in. He announced at Ingham the inquiry intends to visit every state.