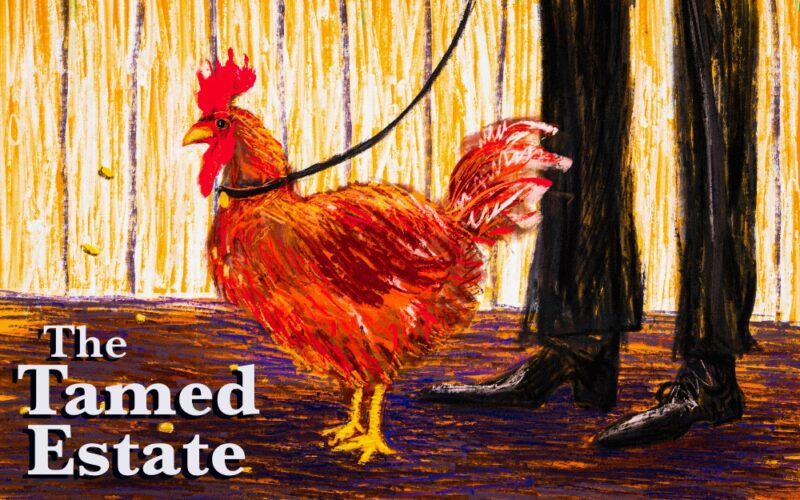 The recovered memory line took hold after being given an outing in Crikey, although coverage showed some fundamental misunderstandings. Meanwhile the Australian Financial Review lamented the fact that Scott Morrison wasn't receiving the glory of the vaccine rollout. Just as well, actually, because it is occurring at a snail's pace.  
The attacks on the so-called "trial by media", also known as holding powerful people to account, continued, with The Australian in particular digging its heels in.
Greg Sheridan at The Australian managed to make rape and sexual harassment an issue of politics and ideology – maybe women should just trend further right and all problems would be solved?

But no it's OK, Sheridan does point out that politics' issue with women is not "entirely the left's fault".

Meanwhile, Gerard Henderson seemed upset at a supposed lack of balance, writing that RN Breakfast and 7.30 listeners had primarily heard only criticism of Porter – even though the paper for which he is a columnist –  The Australian – ran article after article after article supporting Attorney General Porter. Egg meet face.


Angle of attack changed
But then the angle of attack changed. David Hardaker at Crikey was the first to land on the idea of "recovered memories" perhaps being at play.
However, his lack of expertise was clear, conflating a therapy ('recovered memory therapy') with a disorder ('dissociative identity disorder') that is astonishingly rare. Hardaker more than likely confused it with a "dissociative state", which is a) not a disorder, and b) incredibly common, particularly during traumatic experiences.
Hardaker also implies Eye Movement Desensitization and Reprocessing ('EMDR') is "pseudoscience", despite the fact that there's sufficient evidence for it that it is a government-subsidised treatment.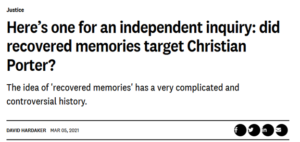 Nevertheless, the recovered memory line took root. The Age/Sydney Morning Herald, The Daily Mail Aus, and News.com.au all cast doubt on the psychologist whose book the alleged victim is said to have read and found valuable, describing various evidence-based techniques (such as EMDR) as "controversial".
A shame none of them sought comment from a psychologist or psychiatrist.
The Age/SMH

Daily Mail

News.com.au

Covid coverage
Among it all it's easy to forget that the Covid-19 vaccine is being rolled out across Australia.
The Australian Financial Review lamented the fact that Scott Morrison wasn't receiving the glory of the vaccine rollout.

But perhaps the absence of coverage is, really, to Morrison's benefit. Because courtesy of Nick Evershed at The Guardian, we are told that the vaccine rollout in Australia is in fact despairingly slow.
With just 105,000 doses being administered, we are already 1.3 million short of the rate needed to have the entire country vaccinated by October. And this warrants "basking in glory", Australian Financial Review?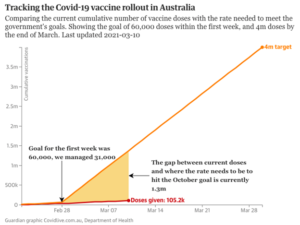 Nonetheless, coverage of the vaccine rollout has been sparse and criticism non-existent, with a few select articles from 9News and The Age/Sydney Morning Herald.


Team Australia to the rescue
But never mind folks. Team Australia is here, and on your side. And just who is on "Team Australia"?
Well, according to The Australian Financial Review, business and political leaders: New South Wales Premier Gladys Berejiklian; Prime Minister Scott Morrison; Qantas CEO Alan Joyce; and Commonwealth Bank CEO Matt Comyn.