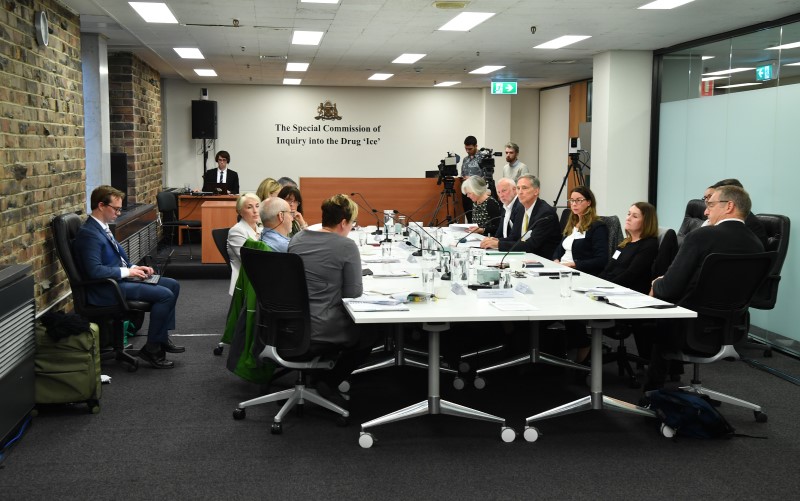 Community support for drug law reform is rising amid the success of health-based initiatives over law enforcement: it's time for our politicians to take notice. 
In Australia today drug policy and its administration are at the crossroads. The "war on drugs" has failed to achieve its stated purposes and has created its own harms for users and the wider community. Indeed, academics Nicole Lee and Alison Ritter have observed that "some of the greatest harms from using illicit drugs are because they are illegal" (The Conversation, March 2, 2016). Add to that the success of various harm-reduction initiatives based on a health and human rights perspective rather than on law enforcement.
Public opinion is moving. Support for the legalisation of illicit drugs remains low but in regard to cannabis it continues to grow – 41 per cent in 2019, up from 35 per cent in 2016. When it comes to what should be done in the case of possession, most preferred was "referral to treatment or an education program", the range being 40 per cent (ecstasy) and 51 per cent (heroin). In the case of cannabis "a caution/warning or no action" was preferred by 54 per cent, compared to 24 per cent for referral (National Drug Strategy Household Survey, 2019).
My conclusion from this is that people are thinking about the issue and the distinctions involved. It's not barren ground for reformers. Indeed, there is not insignificant support in Australia today for the decriminalisation of possession and use, and even the legal regulation of cannabis. The challenge is to overcome the no-holds-barred fear campaign that will come from opponents should a specific proposal reach our parliaments.
In this context too we can report that an estimated 9 million (43 per cent) of people aged 14 and over in Australia had illicitly used a drug at some point in their lifetime (including the non-medical use of pharmaceuticals). An estimated 3.4 million (16.4 per cent) had used a drug in the previous 12 months, according to the 2019 National Drug Strategy Household Survey.
Scales of justice tarnished when punishment outweighs restoration
We need to be reminded that "in Australia there are about 100,000 arrests every year for drug use – not for drug supply but for drug use" (Alison Ritter, The Conversation, December 8, 2026). Clearly there is a human rights issue here, compounded as it is by research from the NSW Bureau of Crime Statistics and Research that shows police "disproportionately used the justice system to prosecute Indigenous people, despite the existence of a specific cautioning scheme introduced to keep minor drug offences out of the courts" (Michael McGowan and Christopher Knaus, The Guardian, June 9, 2020).
Given these realities it's not surprising that serious attention is being given to a decriminalisation agenda when it comes to the personal use of illicit drugs. It's a rights issue and a health issue – and backed up by the following principles:
That an attraction to mind-altering substances is a powerful part of human nature, sometimes to seek pleasure – even enlightenment – and sometimes to manage moods and avoid pain.
That there isn't just one type of drug user and type of issue that requires our attention. Some are wealthy, some not so, and some desperately poor, vulnerable and marginalised. Not all who use drugs are dependent but those who are can face serious and life-threatening problems.
That it involves stigmatisation (including self-stigma) and this feeds off itself – and criminalisation – to prevent many from seeking the medical assistance they need.
That despite much preaching in and around prohibition, the holistic and integrated approach to public policy and the provision of treatment services needed to assist is, more often than not, unavailable.
Two developments of significance to the debate have been the Fair Treatment Campaign and the NSW ice inquiry. The first is an initiative of the Uniting Church ACT/NSW and the second a state government-initiated Special Commission of Inquiry into the Drug Ice by Professor Dan Howard, SC. His report awaits a response from the government.
They reach similar if not identical recommendations, but both recommend the removal of the criminal offence of use and possession for personal use of prohibited drugs. They do so in the context of an existing and successful range of particular initiatives in respect of depenalisation, decriminalisation and harm reduction. Political nous, compassion and evidence-based advocacy were needed to win the day on the needle syringe program, supervised injecting in Sydney and Melbourne, opioid substitution therapy and pill testing at Canberra's music festivals.
What these victories tell us is that change is possible despite the opposition and that there may not be a perfect way forward but certainly there is a better way forward when it comes to the rights and health of individuals and their communities. Criminalising drug use is bad law that fails the tests of "transparency, equity, focus and proportionality" (Fair Treatment Campaign, 2020). Well-designed decriminalisation, backed up by treatment facilities, can reduce demand on the criminal justice system, improve the health and life chances of problematic users and provide stronger backing for harm-reduction initiatives.
What we see with Fair Treatment and the ice inquiry are specific proposals for legislative consideration and public policy. What they provide isn't just an argument for change but specific details on how health- and human rights-based decriminalisation could be delivered. That they provide this detail is important for the cause of reform, answering the questions that inevitably come whenever change is on the agenda – for example, questions about alternatives to criminal sanctions: No action? Confiscation? Referral to education? Referral to treatment? Civil sanctions?
Neither Fair Treatment nor the inquiry takes us to a complete overhaul of the system as would happen under a model of legal regulation. However, they do produce evidence that there is a relevant and feasible path forward that would improve outcomes for individuals and the community.
This leaves us with the age-old question – how do we take the law reform proposals from the world of activism and research into the world of politics and votes in parliament? There's still that bridge to cross.
This takes me to Ireland and the agreement that underpins the coalition government that emerged from the last election. It involved the Greens, Fianna Fail and Fine Gael and includes a commitment to convene a citizens' assembly to consider "matters relating to drug use". It follows the recommendations of a working group established by the previous government to take a "health-led" approach to the possession of drugs for personal use.
Why the 'war on drugs' and law enforcement is ultimately futile
The Irish assemblies involving deliberation by randomly selected citizens have been used to address such matters as the constitution, abortion and climate change. Currently there is one considering gender equality whose work has been interrupted and delayed due to the COVID-19 pandemic.
What's important about such assemblies, or mini-publics as we might call them, is that they are genuinely democratic and deliberative and could provide a real test of what the public thinks following exposure to all points of view and available evidence rather than what comes from a quick answer to an either/or question. We could, for example, use a randomly selected body to examine whether decriminalisation as proposed by Fair Treatment and Professor Howard, following their own consultations with users and researchers, should be supported or not, as is or with modifications.
This is, of course, the sort of work we would expect of a parliamentary committee. Why not give citizens in a properly designed and facilitated citizens' assembly a chance to have their say as part of that work? It may indicate the status quo and other strategies are preferred or it might confirm support for what inquirers, researchers and many service deliverers have been telling us for some time about the benefits decriminalisation would bring.
The case has been well made – it's now time to establish its legitimacy or not with the people themselves. It's one of those issues on which our battered and bruised parliaments could do with a hand in their quest for the public interest in both process and outcomes. It's also one of those issues too where Labor could set an agenda for how complex issues are dealt with in an increasingly post-truth and evidence-hollowed world.