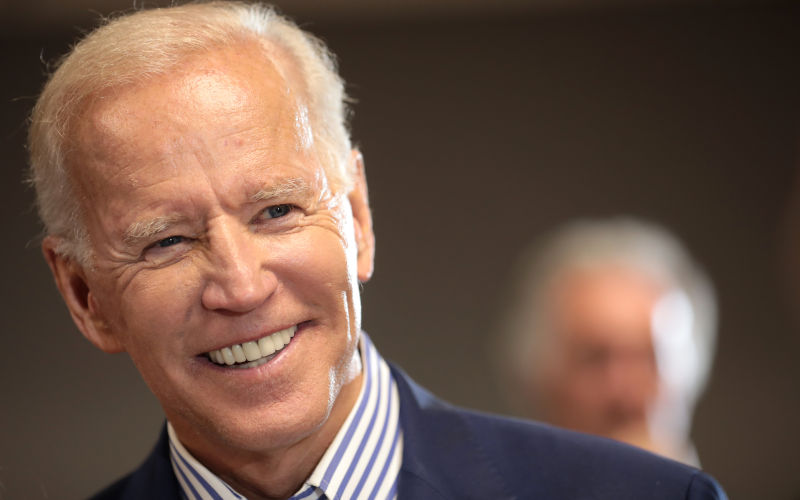 The Alliance is fully bipartisan in Canberra and Washington. It is not subject to which party occupies the White House or has a majority in the House of Representatives in Australia.
Capitals of power all over the world are taking their measure of Australia's election. Encrypted cables out of Canberra are in hyperdrive. If not placing bets, they are thinking through the consequences over who forms government here next.
Jerusalem wants the Liberal-National Party coalition to win. They have no internal party divisions over Israel-Palestine as exist in the Labor Party, and that trumps the strong support of Anthony Albanese and Penny Wong for Israel and a two-state solution for Palestine.
In the Elysée, Emmanuel Macron, coming off his re-election high that saw off the radical rightist extremism of Marine Le Pen, has to savor the prospect of a Morrison defeat after the unchivalrous, ungentlemanly, mendacity-laced termination of France's submarines contract. On election night, the president might conjure the word "demise," which has its roots in the French language.
In Beijing, the leadership would like to add "Getting rid of Morrison" to its demarche of fourteen grievances against Australia and its democracy.
And in Moscow, who cares? It's Australia that wants Putin out.
In the White House, the Biden Administration votes 1-Australia. It will be pleased no matter what the outcome.
The alliance, 70 years young, is rock solid. Going back a century, to World War I, there are 100 years mateship on battlefields from France to the Pacific, and across the Middle East, Korea, and Vietnam. Even under Trump, the ties between the two countries were stronger than the former president had with any other country, and that is a tribute to the enduring bonds that run deep in the foreign policy, military, intelligence establishments and throughout the political class. Even if Trump did not understand this at first, with his incendiary phone call with Malcolm Turnbull over refugees, Vice President Pence certainly did, as evidenced in his very constructive, calming visit here in 2017.
Most importantly, the alliance is fully bipartisan there – and here. It is not subject to which party occupies the White House or has a majority in the Reps in Parliament.
Biden has collaborated closely with the Prime Minister to advance their joint strategic and security interests, with major achievements. Together with the other leaders, they reinvigorated the Quad and established AUKUS. These structures provide a more forward strategic posture in the Indo-Pacific.  The solid working relationship in AusMin with the Secretaries of State and Defence and the Foreign and Defence Ministers continues.  Business as usual.
For this President, there is another dimension to the relationship with Australia. Biden has defined these times, with respect especially to Russia and China, as an epic struggle between democracy and autocracy.
America's crisis in its democracy – the grave danger posed by Trump – is whether it will truly endure. At the heart of that crisis is the right to vote in America: who votes and who counts the votes. Australia's mandatory voting and apolitical vote counting and drawing of electorates establishes this country as the true gold standard of citizens exercising their democratic franchise.
If he is not already, Biden, and the incoming American Ambassador Caroline Kennedy, will look on Australia's democracy with envy, not because the left always wins – the conservatives win in Canberra much more often than Labor – but because, in contrast to America's, Australian democracy truly works. Big time.
But there have been sharp flashes of tension between the Biden White House and Canberra. The sinking of the French submarines caused real angst in Washington. The United States' most loyal ally since the Revolution recalled its ambassador to America for the first time in 230 years of diplomacy. It took war with Ukraine to repair that matter with the Elysée. It remains an open sore between Paris and Canberra.
There was significant frustration with the Australian government's position on climate in the runup to COP 26 in Glasgow last year and in advancing the 2030 targets. Australia's commitments did not pass muster with John Kerry, the US climate envoy, and fell short of the aspirations of President Biden for resolute action by developed countries, especially those closest to the United States.
The grave policy failure on the Solomon Islands occurred on the Australian Government's government's watch. China has secured a significant advantage at the expense of the interests of Australia and the United States. Addressing this issue, whose emergence had a rude element of surprise, will be a very heavy lift. This should not have happened.
But even with these tensions, if the government is returned, the underlying strengths of the alliance will remain robust and will continue undiminished.
At any summit meeting between leaders, or when they get on a video call, what becomes so important is the resonance, the chemistry between them. That deeper personal chemistry has informed the quality of the ties between several prime ministers and presidents:  Bob Hawke and George H W Bush in the first Gulf War; Paul Keating and Bill Clinton to establish APEC; John Howard and George W Bush on 9/11, the wars in Afghanistan and Iraq, and the US-Australia free trade agreement; Kevin Rudd and Barack Obama to get Australia into the G20; Julia Gillard and Obama stationing Marines in Darwin and the pivot to Asia; Scott Morrison and Donald Trump in alliance against China and exempting Australia from Trump's trade wars.
It has not been all sweetness and light: Tony Abbott and Barack Obama famously disagreed on global warming, especially on its endangerment of the Great Barrier Reef. Their discussions were chilly while the globe warmed.
The PM's relationship with Biden will be close no matter who wins. But it will have a special dimension if Albanese is the next PM. Should Joe Biden engage with and gets to know Anthony Albanese, he will see someone very close to his life experience and values.
They both come from poorer backgrounds, and they know what it means for families to pull themselves up.
They are both Catholic.
They both strongly support unions and good union jobs. Biden is pro-union, pro-worker and pro-manufacturing. So is Albanese.
They are both huge on infrastructure. It is Biden's strongest achievement in Congress so far, and Albanese served as Infrastructure Minister for 6 years.  They can talk planes, trains and broadband.
Albanese has taken a Biden-style agenda to his campaign. Biden won office with Build Back Better and Albanese's hopes are with A Better Future.
They both support policies that have at their core helping working families not only with higher wages and good jobs, but also helping them shoulder the cost of living for childcare, education, health, and care for seniors.
Labor is simpatico with Biden on climate, electric vehicles and renewable energy. In fact, an Albanese government can get more enacted on climate than Biden can in this or the next Congress.
The United States always votes 1-Australia, and that is where Biden is. Should Labor form government, Albanese will be warmly received by this president and his White House, and the Biden-Albanese relationship will have an excellent start.
Joe and Anthony will find themselves talking the same language. They already do. The Prime Minster will say, "Everyone calls me Albo." And Joe will.