Politics
For the poorest 20% of Australian households, social security payments provide more than 70% of their income
May 20, 2022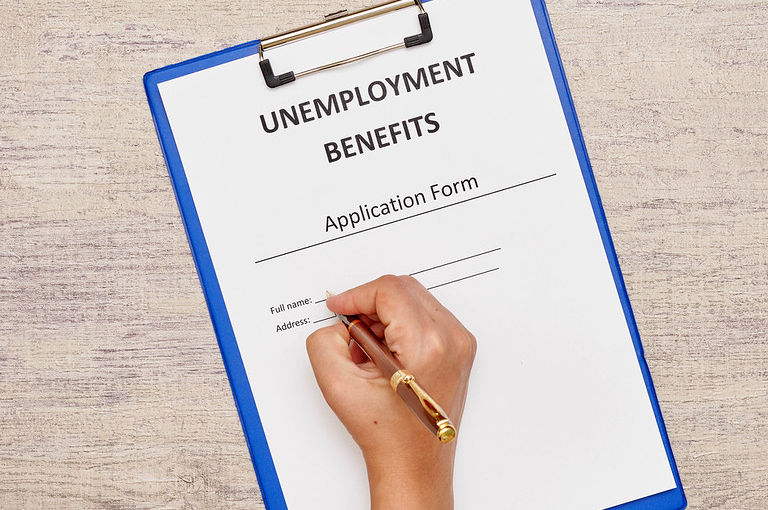 My advice to an incoming government would be that once again Australia needs a comprehensive independent inquiry into the structure and purpose of the social security system.
The social security system is one of the most important institutions in Australian society.
"Social Security and Welfare" is the largest single component of Commonwealth government spending. It is estimated to cost $221.7 billion in 2022-23, or 35.3% of total Budget expenses. Of that amount, around $135 billion or more than 20% of the Budget is made in cash payments to individuals, including pensions, allowances, family payments and child care assistance, which if separated out would still be the largest single component of Commonwealth spending.
These income support payments are currently made to more than 5 million persons, just over 2.6 million people of working age and 2.5 million people of Age Pension age. There are also 1.4 million families with 2.7 million children receiving Family Tax Benefit, of whom around 800,000 families are in work and not receiving income support payments. So in total, there are currently more than 9 million adults and children in Australia receiving some form of financial support through the social security system.
And these are point-in-time figures; the Household Income and Labour Dynamics in Australia (HILDA) longitudinal survey estimates that between 2001 and 2009 nearly two-thirds of Australian households of working age contained someone who had received an income support payment – not including Age Pensions or family benefits.
According to the ABS in 2017-18, more than 70% of spending on social security benefits went to the poorest 40% of households, accounting for roughly half of their disposable income. For the poorest 20% of Australian households, social security payments provide more than 70% of their income.
Social Security is more than a vital support to many households. The central role that social security plays in economic management was demonstrated during the pandemic. In the two months to May 2020, the number of people receiving JobSeeker Payment and Youth Allowance (Other) more than doubled, as a result of a dramatic increase in the number of workers being retrenched, and significant – but temporary – policy changes to make claiming benefits much easier. In contrast, the number of people receiving income support increased by around one-third during the Global Financial Crisis and the doubling in the number of recipients in the recession of the early 1990s occurred over a period of close to four years.
All major parties argue that they are in favour of balanced Budgets. As Michael Keating has pointed out, however, balancing the Budget involves either increases in taxes or cuts in spending, and neither of the major political parties have committed themselves to increasing taxes over the next three years.
The Liberal Party's Election Policies include 33 specific "plans", but not one separately for the social security system.
The Policy statement notes that the Government had indicated in the April budget that it would invest an extra $346.1 million over 4 years to enhance Paid Parental Leave. This relaxed the income test so that better-paid mothers will become eligible and merged the two-week Dad and Partner Pay scheme with the 18 weeks of Paid Parental Leave scheme to create an "enhanced" 20-week scheme. This scheme has been criticised however, as it may reduce incentives for fathers to take leave.
The government has a very small range of other policies related to social security, including expanding eligibility for the Commonwealth Seniors Health Card (at a cost of less than $20 million per year, and benefiting people not eligible for the Age Pension) and freezing deeming rates for two years– which has no cost. Government proposals to give pensioners incentives to downsize their homes also has a cost of less than $20 million per year.
The Labor Party's election plan has 30 separate areas specified, and includes significant commitments on child care, aged care, Medicare and the National Disability Insurance Scheme, but their commitments on social security policies are modest.
The ALP have committed to establishing a Royal Commission into "Robodebt". "Robodebt"is the label commonly applied to the unlawful initiative starting in 2016 designed to increase recoveries by government of "overpayments" made to social security recipients, retrospectively dating back to 2010.
As Justice Murphy of the Federal Court noted in 2021, Robodebt was "… a shameful chapter in the administration of the Commonwealth social security system and a massive failure of public administration." As such, this commitment to a Royal Commission is to be welcomed for its potential contribution to improving public administration in Australia https://johnmenadue.com/public-service-must-learn-from-robodebt-fiasco/.
The Opposition appears to have significantly weakened their previous commitment to improving the adequacy of social security payments, particularly for the unemployed.
Labor's 2021 National Platform states "Our policies will reward those who work hard to create a better life for themselves. Labor is the party for those who want to get ahead, as well as the party of compassion for those who are doing it tough."
It goes on to say "Labor will make sure people who are looking for work get the financial support they need to live a life of dignity through a strong social security system as well as the support they need to find and keep a job. Payments, housing, health, education and employment opportunities should help keep people out of poverty and ensure all Australians have a decent standard of living" (Chapter 4, para 82)
At an Australian Council of Social Service (ACOSS) Policy Forum on 12 April 2022, Shadow Assistant Treasurer, Andrew Leigh, stated, however, that the Opposition is not committed to increasing the JobSeeker payment if it wins the election, and has also dropped plans to conduct an independent review into increasing the rate of payment. This is in contrast to then Labor leader Bill Shorten who in 2019 promised a review into the rate of Newstart, then the major payment for the unemployed.
The Australian Greens in contrast have a comprehensive – if expensive – set of plan's for social security involving a "liveable income guarantee" of $88 a day for all income support payments, and lowering the age pension age back to 65. These are estimated to have a cost of around $94 billion over 4 years. The Greens' Plan also includes abolishing measures such as the Cashless Debit Card, Basics Card, Work for the Dole, Parents Next, as well as replacing Jobactive with a public employment service. The increase in payment rates would nearly double assistance for adult Jobseekers and increase support for Age and Disability Pensioner significantly.
The major dilemma facing an incoming government that seeks to address the fiscal challenges ahead is that the social security system constitutes the largest area of government spending. It seems an obvious area to seek savings, and successive governments have followed this path – contributing significantly to the Robodebt debacle.
Moreover, because the Australian benefit system is so targeted to the poorest income groups, cutting social security payments increases income inequality and relative poverty by more than in any other OECD country.
My advice to an incoming government would be that once again Australia needs a comprehensive independent inquiry into the structure and purpose of the social security system. But an incoming government can act on the manifest inadequacy of payments before waiting for the results of such a review.
For the last three decades, unemployment payments have only been increased in line with price changes – while living standards generally grew strongly. One commonly used poverty line which measures the extent to which low-income families can keep up with community living standards is the half-median line. The base rate of payment has fallen from 84 to 66% of the poverty line over this period – even taking account of the recent $50 increase.
Not only have unemployment payments fallen behind average living standards, they have also fallen behind minimum wages.
Even for those able to receive the maximum rate of rent assistance, unemployment payments fell from 57% in the early 2000s, to 50% now (after the $50pf increase). This is on top of the fall of 4 percentage points during the 1990s. It is hard to make a case that unemployment payments are so generous that they might discourage people from taking up minimum wage employment.
These trends mean that, despite the small increase in the payment rates last year, Australian unemployment payments remain among the lowest in the developed world.