January has long been the month when the international circuit wends its way to Australia, with the Australian Open a key event on the calendar. While Covid-19 delayed the Grand Slam until early next month, January remains a bittersweet time for me. I can't help but reflect on my professional tennis career. But while I remember the highlights, other memories come flooding back – the constant pressure to perform, and live up to the expectations of coaches, the public and family.
As the youngest of four children in a family headed by two primary school principals, discipline featured strongly in my childhood. During the school holidays, we went camping in national parks or by the beach. In 1970, when I was five, our family left Melbourne to spend a year overseas. My parents taught for six months in London then we travelled around Europe and Africa in a Kombi van. My parents were motivated and hard working, so it is not surprising they set high standards for their children.
My mother had been a very good tennis player (having once played "Little Mo" Maureen Connolly at Kooyong Lawn Tennis Club) while my father was also a very talented athlete. He was captain of various sporting teams while at Melbourne High, and was named in the Australian U19 baseball team. In those days, competing at an elite level was primarily a pursuit for those from privileged backgrounds, so my parents did not have the opportunity to see how far their sporting talent could take them.
Perhaps that is why Mum wanted us all to make the most of our opportunities. "Make every post a winner" was one of her mottos – she encouraged us to do everything to the best of our ability. It became ingrained in us. Our days were full – with tennis and music practice (violin and piano) and then homework. We didn't own a TV because my parents saw it as a distraction. Whenever I slacked off – like pretending to practise my violin but instead reading a book – I always felt guilty.
I started playing tennis at nine, and by the time I was in high school, I was getting serious about the sport. I competed most weekends and school holidays. The tennis courts were opposite our high school, so every afternoon I would practise with my sister Anne. Or she would practise with my older sister Jenny while Mum coached me.
I had my first overseas tennis trip as a 12 year old. I tagged along with Anne, who was by then the best in her age group nationally. My parents were ahead of their time and realised the importance of exposing us to international competition. I still remember the junior circuit we played in Sweden, the four of us staying in tents at various camping grounds.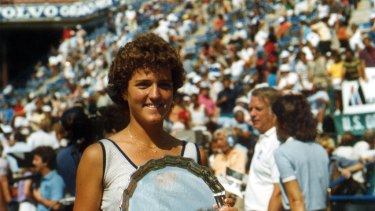 During high school I was absent for extended periods due to overseas trips, culminating in a three-month absence during HSC. I studied only four subjects, the minimum required – pure and applied maths, English and German. While it was tough academically to be absent so often, the social effects were even more taxing, the ramifications of which didn't become clear until later. This was before the era of the world wide web and social media, so it was hard to maintain connections with friends. Life at school felt transitory.
Throughout my teenage years, my tennis results continued to be good: I was the national U16 champion and I had won Victorian open titles. One year I reached the round of the last 16 of the singles at the Australian Open, while in the doubles, Anne and I lost a tight three-set quarter-final match to Chris Evert-Lloyd and Wendy Turnbull. The year 1983 culminated in my winning the US Open junior title, the same year Stefan Edberg won the boy's title. I defeated the up-and-coming junior Steffi Graf in the semi-final.
I had been recruited on a tennis scholarship to UCLA and thought going to an American college would be the best thing for me. I could develop my tennis but also continue to study, which I loved to do.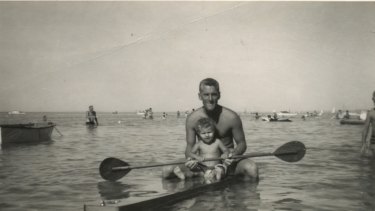 Despite my successes, I knew something wasn't quite right emotionally. Throughout my teenage years my sister used to wonder why I was "so moody", while my mother had two accurate, but painful, descriptions for my behaviour. I regularly "dropped my bundle" in matches and would get a "hangdog look".
I had long developed an appalling habit of biting my nails to the quick. Anxiety manifests itself in various ways and on some level I no doubt thought my character was flawed. Perhaps being surrounded by competition, I felt out of my depth.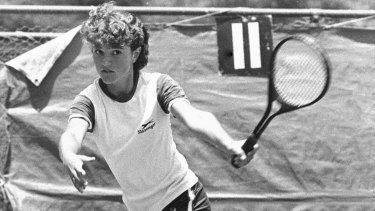 It wasn't until many years later, when I had my first child at 30 and was diagnosed with postnatal depression, that I was able to make sense of all the feelings that had been swirling inside me when I was a youngster. However, I digress.
At the age of 18 and fresh from winning the US Open junior title I headed to Los Angeles. There is a joke in American college circles about the "freshman 10", referring to the 10 pounds (4 kilograms) in weight that college students often put on in their first (freshman) year – due not only to the buffet spreads for breakfast, lunch and dinner, but also the new and alien environment.
An added stress for me was being far from home, and feeling so very alone. While I spent a lot of time with fellow members of the tennis team, competition was never far away. Those of us on scholarships were under pressure to live up to this investment, and we all were aiming for the top spots in the team line-up.
In my first semester at college I succeeded in putting on close to a "freshman 20". The swimmer Ian Thorpe has talked about his battle with depression that started at age 14. He used to self-medicate with alcohol. I self-medicated with food.
So it was quite a humiliating homecoming when I returned to Australia for the grass court circuit. Much was expected of me; I played matches on centre court that were televised, but I performed poorly because of being so unfit. All I remember feeling was how much I didn't want to be there and wanted the court to swallow me up. I lost first round in every tournament.
After just one year at UCLA, I turned professional; I was very confused and getting advice from all quarters, including coaches who were disappointed I hadn't made the progress expected of a player of my calibre. I also blamed the college system for my woes. However, turning pro was when the really difficult times took hold.
As a junior I had been protected from the full force of my emotional state – national team trips were short and spent with a travelling coach. I was still spending long periods of time at home so I could maintain some semblance of a routine. That all ended after I turned pro. The support structures and financial support that are available for players now were not in place 30 years ago.
Occasionally, a group of us was provided with a coach for a tour varying in length from four to eight weeks. But the bulk of the time was spent on our own. Only the more successful players could afford a coach or travelling companion. So my abiding memory of life on the tour was one of loneliness.
While there were always people around, they were also your competitors, so you didn't want to get too close to them. I could not be honest with anyone about how I felt because that could give an opponent a mental advantage over me. Furthermore, elite athletes exude an aura, and when you are constantly surrounded by players who appear super-confident, it doesn't take much insecurity to make you feel like an impostor, that you don't belong on the circuit if you are unable to embrace the lifestyle.
The stress of planning the tournament schedule for the year, booking travel arrangements, organising hotel accommodation and hoping you made enough money to cover all the expenses was the easy part. It was coping with the lifestyle that was hard – the boredom of the long days spent at the courts, being in a different city every week, being away from home for up to four months at a time, and trying to keep fit while eating every meal out.
I studied for an arts degree while on the circuit, majoring in politics and journalism. This helped me fill in the time, but studying through distance education also means you miss out on forming significant relationships with like-minded university students.
A significant number of tournaments were played in the US, which was great. Families associated with the country clubs that hosted these tournaments were often keen to host players, and I always took advantage of these offers. I craved a home environment. When on the road for months, a few home comforts were wonderful.
It was the simple things that brought pleasure – talking to adults over dinner about life rather than tennis; watching a movie or going shopping as a family; and being able to do laundry easily. I kept in contact with a number of host families and regularly stayed with them when the same tournament rolled around the following year.
The US Open was a long-time favourite – it had been the scene of some of my best results. I stayed with one family each year after meeting them as a 14-year-old. Some 36 years later we are still in touch. They and their friends would come and cheer me on, ensuring a great atmosphere.
One incident in the US also highlighted how naive I was, even though to the world I was a well-travelled, sophisticated youngster. The son of this family was driving me to Flushing Meadow, for my quarter-final match in the US Open junior championships, when we ran out of petrol on the Whitestone Bridge. We flagged down a stranger, who was going in the direction of the courts. He offered to drop me at the tennis centre. I arrived safely and in time for my match, if somewhat flustered.
In hindsight, getting into a stranger's car put me at some risk, but all I thought about was getting to the tennis courts on time.
Travelling in Europe was completely different. There was obviously the language barrier, but there were also no host families. My worst grand slam results were always at the French Open. Fortunately at the grand slams, even losers felt important. Outside courts regularly had massive crowds, and we were always treated well.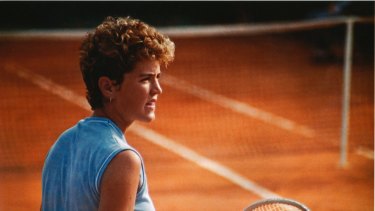 When I decided to call it a day and retire I felt huge relief. But to ensure I was prepared for life after tennis I contacted the sports editor of
The Age
, Patrick Smith, about writing articles about life on the tour. He was interested in publishing my thoughts, which provided the impetus for me to play an extra year to gain writing experience. I then obtained a cadetship with 
The Age
, and began my new life as a journalist in 1990.
I started reporting general news and then became a court reporter for three years. This was primarily because of my proficiency with shorthand. Unlike some of the other cadets I had taken extremely seriously the task of learning shorthand. Old habits certainly die hard: doing something to the best of my ability remains ingrained.
I adjusted to normal life well, and loved the routine of work. Exercising without a goal was liberating, and while I competed in the occasional triathlon, it was a healthy competition; no more trying to destroy your opponent. Rather it was a test against myself, whether I could get a faster lap time or cycle up the hill just a little quicker. Regular exercise is the main way I manage my mental health.
Retired athletes often remain involved with their sport, but I couldn't get far enough away from tennis. For a long time I considered myself a failure as a player, mainly because I hadn't lived up to my potential. However, in the decades since retiring, I have gained a better perspective on my career. I am determined, hard-working and focused, traits that all developed strongly as a result of coping with the challenges of life on the tennis circuit.
I am also more resilient than I sometimes give myself credit for. In a move reminiscent of my parents' journey three decades earlier, my husband and I packed up our house, left our secure jobs in Melbourne, and moved to London. With two toddlers in tow, we spent a stressful month looking for work, before Ross, my husband, was offered a job at an investment bank as an IT consultant. I picked up casual shifts at The Guardian newspaper before becoming a permanent employee; I remained there for nearly eight years.
When our elder child was about to start high school we decided to return home, and I resumed working for The Age. I spent eight very enjoyable years as the Letters editor. Over the years I forged relationships with the letter writers, many of whom trusted me with some of their most personal stories. My 25-year career in journalism has provided me with a comforting sense of belonging, and I will be forever grateful to Patrick Smith for giving me my first break.
Elite athletes make huge sacrifices, often without knowing it. The price may be paid later in life. I missed chances to forge solid relationships early in life; other relationships are built on a foundation of competition, which may not be healthy. It may explain why I throw myself into voluntary work – whether it be organising the primary school fete or running the canteen at the local soccer club. It is another way for me to try to find a place in this world.
My happiest times now are spent bushwalking, or climbing a mountain with my husband and kids and soaking up the view. It takes me back to my early, carefree days.
Every so often I am reminded of what my old tennis coach Ray Ruffels​ used to say: "There are many ways to live this life."