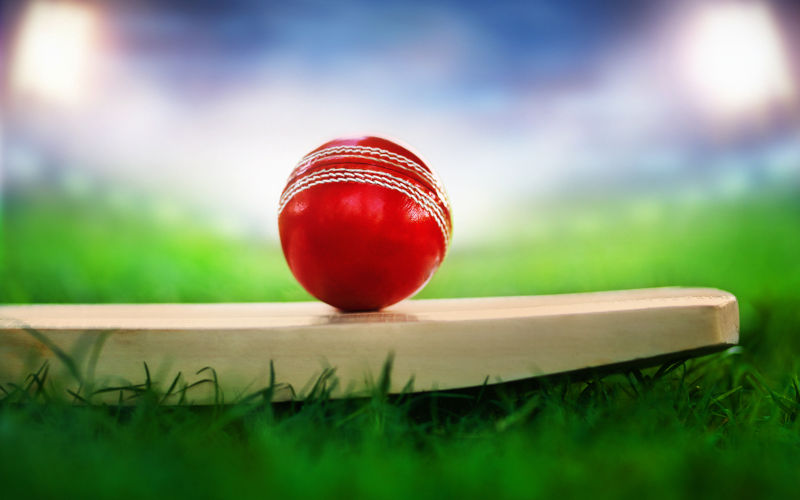 Several developments in recent times suggest that T20 is a potential danger to cricket.
The shortest of the game's three main formats (there are also the Hundred and T10, but they have barely spread from their places of origin) has done much to promote cricket beyond its traditional support bases in the countries in which it has a long history and in new markets outside the old British Empire. But there is a risk that the benefits of T20 to the wider game are on the way to being outpaced by the disadvantages.
Take two developments over the past few months. A telling moment occurred in August last year when South Africa pulled out of its scheduled January series of three one-day internationals in Australia, citing the need to have their best players available for the inaugural South African T20 franchise competition. The withdrawal involved forfeiture of the matches and damaged the integrity of the qualification system for the next 50-overs-per-side World Cup, scheduled for India late this year.
It also made it clear that the domestic T20 competition was more important to South Africa than the World Cup, even though South Africa's chance of making the Cup was jeopardised. Incoming Test and one-day tours, a senior South African official said, lost money except when India was involved. Only a T20 competition could reliably spin the money South Africa needed to support its cricket.
Second, take David Warner. On the eve of a tour of India which will cement or destroy Australia's position as cricket's top Test nation, Warner said that he was "exhausted". He had not taken a break after five Tests in six weeks from late November to early January; rather he had made himself available for the Sydney Thunder, his team in the Australian T20 Big Bash League. He had been paid a large sum to ensure his star power was available to the BBL. Warner, with the complicity of Cricket Australia, seemed to be admitting that he was not in the best mental condition for a difficult and arduous Test series. He was not giving the Australian team and Test cricket priority.
Now take the very large number of players involved in national T20 competitions which in 2023 number 15 around the world. In January there were four of them being played simultaneously in Test countries: the BBL and the South African, New Zealand and Bangladesh T20 tournaments. Beyond those there was a T20 competition in the United Emirates which, like the others, attracted overseas players in numbers. The Pakistani and Indian T20 competitions are soon to begin, and this northern summer will see a professional T20 competition in the USA.
Playing in these competitions in January were at least 60 players from England alone, plus many from other Test-playing countries and some from rising cricketing nations like the Netherlands and Namibia. The opportunities for players have proliferated, and rapidly of late.
It's not hard to see where the growth of T20 cricket, both domestically and internationally, is coming from. The crowd at the final of the BBL early in February was 53,886 – a bigger attendance than was attracted on any of the days of Australia's Test season apart from Boxing Day of the Test against South Africa at the MCG. It was also vastly larger than any of the crowds drawn to the season's domestic 50-overs competition and the Sheffield Shield games: these were watched by audiences often numbered only in the hundreds.
Around the world, T20 crowds and television ratings indicate that T20 cricket is subsidising the game. It is also paying the players, of which there are rapidly growing numbers. A few in the fabulously rich Indian Premier League T20 competition earn in the millions of dollars for a few weeks' involvement, but many lesser lights who are far from being household names have become able to pursue cricket for a living. The number of true professional cricketers around the world, including women who are now also getting life-changing sums to play in the Women's Indian Premier League, is in the several thousands.
Administrators cannot ignore the momentum behind these facts, or the reality that T20 has changed the game by modifying the way its longer forms are played. There have been gains here: the tempo of play in the longer forms (both Test and one-day) has increased as is shown by faster rates of scoring and in Tests the reduced frequency of dull draws.
But there are downsides, too. One is that in the increasingly T20-crowded calendar there is less and less room for touring sides to play warm-up games before Tests and matches between them. Acclimatisation to local conditions is being affected, and players are being selected for Tests with nothing but net practice behind them. Winning away from home is becoming ever more difficult.
Another downside is that players are being drawn in ever-growing numbers to T20 despite the fact that most say they prefer the first-class (three- to five-day) game, especially Test cricket as the game's pinnacle and most searching 'test' of a player's ability and temperament. Few, of course, will reach Test level. Realising this, many who aspire to become professional cricketers are eschewing the longer forms. If this trend continues it will potentially threaten the size and quality of the intake of players who will aim to play Test cricket; in turn this might threaten the five-day game's status as the pinnacle form.
The process by which talented players absent themselves from anything but T20 is well and truly under way. Many have decided that the money is in T20. They realise too that they will not be able to make it to Tests anyway. Others, having had Test careers, are superannuating in the leagues late in their time in the game.
Cricket needs to take care here. There is a risk that Test cricket will not be played for long periods of the year because of pressure to allocate exclusive 'windows' for T20 competitions to ensure that they can attract the best players and maximise drawing power.
All sports need to evolve to remain relevant and survive: stasis is rarely the best thing to aim for. But the short-term joy of T20 six-hitting excitement may not sustain public interest forever, and age-old, tried strengths of the game (like building big innings and bowling long stints in trying conditions) need to be maintained if the longer forms are to keep their integrity.
To retain the best of the traditional game will take a conscious effort on the part of cricket's administrators. Whether they can strike an appropriate balance of old and new, traditional and modern, remains to be seen. The health of cricket depends on their finding a balance that will not be easy to define especially given the commercial imperatives that will apply. It is not at all clear that cricket's administrative bodies are on the same page here. Nor is it clear that people voting for T20 with their feet and their remotes will not end up killing the longer forms.
Cricket is fundamentally a nineteenth-century game trying to ensure its survival in the twenty-first century. As always it faces an uncertain, challenging future.
Chas Keys is a former academic and emergency management practitioner who also writes about cricket.