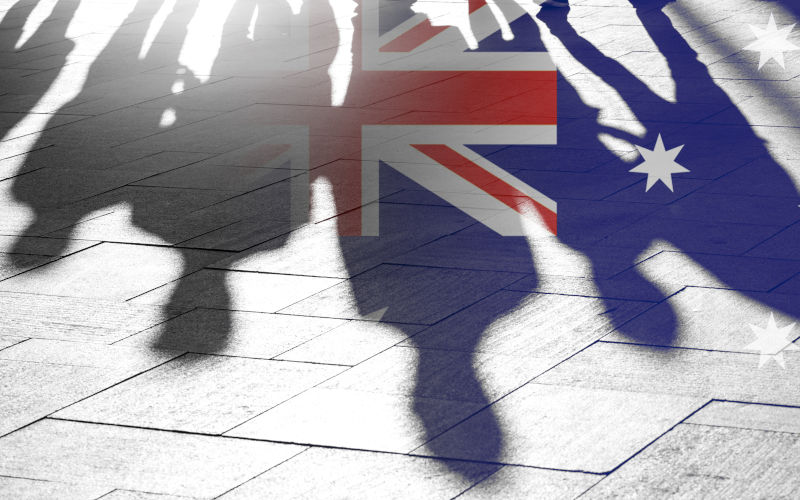 The abolition of the Administrative Appeals Tribunal (AAT) is a crucial part of Attorney General Mark Dreyfus KC's integrity platform. In the last decade of Coalition governments it had become overwhelmed by partisan appointments, creating a bedlam of incompetence and politically-motivated decisions.
Many of these Coalition appointments were unqualified, with no legal training or experience: there are rumours that AAT librarians had been asked on occasion to write findings. To pour salt on the bleeding wound, salaries of up to $385,000 were granted these politicians' friends.
The term "competitive authoritarianism" describes the path from an elected (if flawed) democracy to illiberal democracy or authoritarianism. One of the key ways that an elected government can tilt the playing field is to own the referees.
An egregious act by Tony Abbott's Coalition government in 2015 was the abolition of the Refugee Review Tribunal (RRT) and absorption of its role into the AAT. Expert adjudicators with an understanding of the crises faced by asylum seekers were squandered and replaced by people sympathetic to the Abbott government's western chauvinism. As a result, roughly 70% of the AAT's cases tested the claims of refugees refused by an immigration department determined to fast track white au pairs and to reject people it defined as "non-white" seeking safety from genocide.
These decisions carry grave weight. As the ASRC's Principal Solicitor, Hannah Dickinson, summarised: "Administrative review bodies like the AAT make decisions that have extraordinary significance for people's lives: whether they face indefinite detention; whether they are deported to death or torture; whether they will be separated from family or community forever."
The Abbott AAT ran a twin-track system of appeals. Those who came by plane have access to the AAT proper and a chance of justice. Those who came by boat until July 19 2013 endured the Immigration Assessment Authority (IAA) offshoot of the tribunal which was designed to deny justice wherever possible.
The validity of people's right to refugee status after Abbott and Scott Morrison's reforms was now judged by public servants expected to reject as many as they could get away with in a Fast Track process that was designed to fail them. Some individual Home Affairs case officers would vouchsafe justice, but find their decision to grant someone protection was then overturned by the National Office in Canberra.
Access to Legal Aid for asylum seekers was cancelled in March 2014. Some filed paperwork or came to interviews unrepresented, and others came represented by migration agents, not all of whom are as scrupulous or expert as one might need facing being forced home to torture.
The notorious IAA was their appeal pathway. It was a place of justice-denying limitations and aggressive ignorance. Only very limited new information could be brought or clarified. People still physically crippled by torture were assessed by these Coalition appointments to be in no danger on being returned home to their persecutors. Rape was not recognised by this body as a weapon of war, and thus dismissed. Evidence was determined to be fake despite its authenticity.
In the public interest, findings were posted on the internet. The IAA redacts only the names, making the cases easily recognisable to foreign nations' security forces, placing family still at home in great danger of retribution.
Immigration, AAT and IAA findings of the right to protection were made largely on the basis of the foreign affairs department's Country Reports. These can be a poor basis for decision making, three Upper Tribunal judges in the UK found, in a "scathing" rejection of the appalling Sri Lankan report's use. DFAT has political and diplomatic motivations to write reports in a particular light. Often the reports are formed on the basis of local employees' information, with many coming from the ethnic majority that does not recognise the rights or stories of the minority community fleeing the country. Expert advisers giving a more accurate picture of the appellant's fate were disdained by the partisan appointees of the IAA. Tamil Sri Lankans in particular have faced terrible injustice because of the use of this Country Report.
The replacement body for the AAT is being workshopped around Australia at the moment, hearing submissions and accepting reports. It is critical that justice for asylum seekers and refugees is part of the deliberation. As Lord Bingham, former British Lord Chief Justice, said, "asylum decisions are of such moment that only the highest standards of fairness will suffice."
Australia must recommit to the Refugee Convention. A dedicated body such as the RRT must be reconstituted. This works to remove the unnecessary burden of cases from the AAT (and the courts) to an expert appeal tribunal. The IAA must be disbanded in disgrace.
Resources must be allocated to both bodies: years-long delays are a denial of justice.
There must be training of the tribunal members to understand the impact of trauma on memory, to understand cultural sensitivities about revealing such horrific information to interrogatory strangers. There must be support staff to aid in the mitigation of the pain of reliving a person's worst horrors, compounded by the fear that they will be living through similar pains again if their story isn't believed. Interpreters must be carefully selected, with an eye to ethnic tensions in the homeland.
It is essential that new information can be introduced and DFAT Country Reports must be replaced by a more accurate assessment of an appellant's safety in their homeland.
The 12,000 people in the legacy caseload (pre July 19 2013) are in limbo, many stuck in expensive legal appeals against unjust findings from a broken process. This is a pressure the courts cannot sustain alongside the covid-era backlog. The frustration of professionals and volunteer supporters is immense: even those now out of options and due to be sent home have ominous fates looming.
Australia is determined that the "offshore cohort," who came after the arbitrary date of July 19, will go elsewhere. Their last decade's fate was decided by the whim of Border Force. A painful life of limbo in Australia or the grotesque torments of the Manus and Nauru prisons might depend on which side of a Border Force official's arm they stood in a room, to be split from family and friends.
Unfortunately there are few options for them available since most countries are dealing with their own more generous intake already. Every political undertaking is changed as circumstances shift: Rudd's "no chance" promise is unnecessary in an era of boat push-backs.
Both cohorts are being used to balance the slow mercy granted the 19,000 whose visas will be transitioned to permanent safety. The legacy and offshore groups are being sacrificed to the culture warrior bigots.
It seems that outside the courts, immigration minister Andrew Giles plans to review each case separately to see which deserve a Ministerial Intervention. This appears an outrageously labour-intensive process for a cohort where 90% have consistently been found to be genuine refugees. An amnesty, which Giles rejects because a small number come from places with no record of persecution , seems a much better option than continuing to torment these individuals and families kept in limbo.
Our politicians and complicit media have performed outrage about the relative few refugees who made it to our distant shores, as a racist distraction from their unpopular policies. In fact our intake has been measly. During a similar crisis of displacement, Australia took 70,000 refugees in a year. The post WW2 refugees, however, were largely European and somewhat less challenging for a white supremacist people.
It is great news for our democracy that the shambles of an AAT is being replaced. As part of this process, we must ensure that we provide justice for the relatively few refugees who have come to us for safe haven rather than persecuting them in the hope that their genocidal home becomes preferable to our indefinite torment.
There is no place for that crime in a healthy democracy.