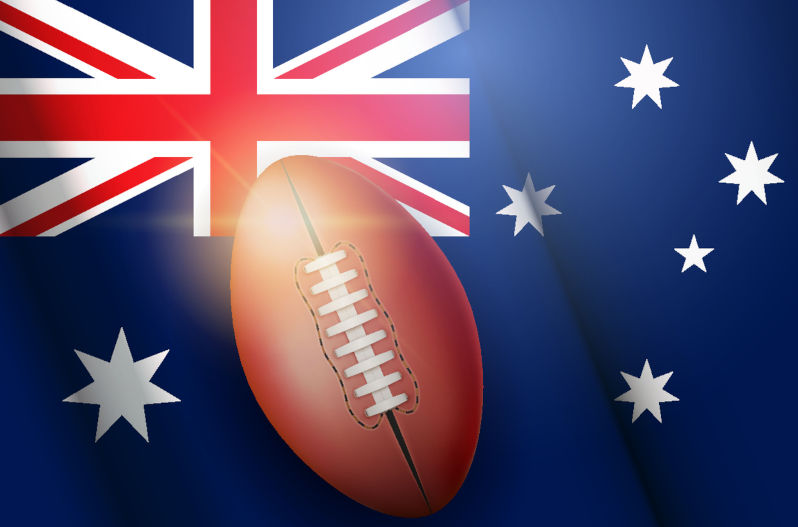 In the last days of September around the biggest event on the sporting calendar for most Australians, the AFL Grand Final, a leaked report raised the harrowing, but hidden, history of racism at the Hawthorn Football Club.
So far there have been an ABC article by Russell Jackson based on interviews with former Indigenous players and an unseen internal review. Most serious allegations have arisen about coercive and authoritarian mistreatment of young Indigenous players at Hawthorn. However, at the moment they remain untested.
The external and independent inquiry just announced by the AFL, led by a senior legal figure and with Indigenous members, may throw light on this darkness.
Changing and Continuing Situations: Racism and Australian Football
In a paradox reflecting sport and society, Australian Football has made great gains in reducing racism in the AFL. Since the introduction of Rule 31, after the Nicky Winmar and Damien Monkhorst events of the 1990s, the AFL players have almost completely eliminated on-field racist baiting.
There has also been progress within AFL crowds. The banana thrown on the ground with reference to Eddie Betts at the Adelaide Oval has become a rare exception.
Progress has also happened with greater Indigenous representation among AFL players, yet not so far in coaching. Several clubs have Indigenous board members, as well as welfare officers.
Football mirrors society still. Earlier this week on Fox Footy TV, Eddie Betts, a brilliant footballer, highly respected as a coach and as a man, a very nice human being with a warm smile, reported a personal experience. Betts remarked about being in a swimming pool with his child. After another patron 'felt uncomfortable ' he was asked to get out of the pool. Other public Indigenous figures report similar harassment such as being followed around a shop by security. Everyday racism still happens.
Unsurprisingly, after over 230 years of history since the colonising/ invading settlers landed, racism has not gone away in football, progress has not happened in three other spheres. Racist verbal harassment has not been completely absent from local football crowds. Nor has racism been policed in the unpoliced spheres of Facebook and other social media.
The third sphere has been more significant for the AFL and its clubs. Revealed facts, courageous individuals speaking out and formal reviews within Collingwood, Adelaide and Hawthorn have demonstrated pressured, difficult and racist cultures have continued.
Corporatised Neoliberal Football
This takes us to the corporatised and professionalised culture of the 18 clubs and their
teams all seeking the Premiership.
While we are encouraged to think of football – and other sports – as a game, in the commercial and corporatist, professional and neoliberal era, this is only a small part of the truth, even as many players love playing the game.
It is normal for capital to exploit labour, as well as empower it, even after several legal protections of job security and workers health and safety.
Capital exploits labour to achieve commercial goals … with little regard for labour's physical and emotional health and quality of life at the time and later.
This worsens in the 'winner takes all' culture of 21st century neo-liberal capitalism.
Specifically, the AFL and other sporting authorities have now begun, belatedly, to address the long-term health consequences of concussion.
Contemporary sport pushes the body in its aspirations to win at all costs. This shapes the bad side of coaching in some professional football clubs and of their bosses, managers and coaches. A 'Whatever it takes!' mantra preceded the Essendon FC Peptides performance enhancing drugs experiment, which has now enfeebled the club for over a decade.
Possibly worse is the culture of bourgeois Hawthorn, perhaps influenced by President Jeff Kennett, who has been criticised, in politics and football, for suggested bullying ways, by a 'Two Nations' culture of large pokie ventures involving exploitation in poorer suburbs (now discontinued), and by successful coach Alistair Clarkson and a philosophy of aggressive or 'unsociable' football.
In contemporary sporting culture neo-liberal values rule, with human consequences as in those mantras -"Whatever it takes" and "Win at all costs".
Hawthorn supporters also initiated the 2015 booing of Adam Goodes. Elite arrogance towards the champion Indigenous footballer who spoke up on political matters, eventually became more widespread.
A 'professional' approach is required by sporting teams. That has included Indigenous players shedding associations with "less professional" social connections and circles. The reality is much worse than the romanticised tale of "family clubs" and of the team as a "happy band of brothers", the playing core of the club as a synonym for the larger community of members and supporters.
Rising Indigenous participation at the AFL level has reminded us of other Australian legacies, ones linked with racism and the historic colonisers' exploitation of Indigenous labour.
The exploitation of 'native labour' after colonisation is worse – wanted for their skills, but with reservations about their culture. From the Jackson stories, was the partner to be 'shedded' seen as not good for the player and for their professional football commitment and development?
In the unspecified case involving a proposed separation and the suggested termination of a pregnancy, presumably the ongoing relationship after the birth of a child was perceived as a continuing corrosive force for the player and the team.
The horror stories, as reported from Jackson's interviews, suggest those real consequences, including a relationship separation at the behest of club officials. Another key question was whether the alleged process of intimidation involved a bullying group or was led by a dominant bully leading the pack. More generally, should all 18 AFL Clubs review their own recent past as recommended by Eddie Betts.
A Revealing Inquiry?
Typically the AFL administration seemed to be in the midst of an unstoppable whirly whirly. Even after finally establishing a legal panel with a senior counsel chair and women and indigenous barristers, wild stormy, and dusty winds blew. Social media's crude partisans declared that the AFL had predetermined aims – alternatively "to get the coaches" or to "dismiss and silence the Indigenous players". A nasty pre-Christmas present for one of the parties after they all were lawyered up.
Despite the smooth Teflon corporate exterior, doubters see the AFL as a closed "boys' club", from clubs to commission, with or without mafia rhetorical associations. If so, does it typify the oligopolistic culture of Australian corporate and neoliberal elites, despite its nobler sporting aims?
'Australia We have a Problem'
When in Australian Football (2012), I asked where, in a global world, will 'the people's game' be in its bicentenary year, 2058, I had some awareness of the seriousness of three unresolved issues: one, the situation of Indigenous players; two, the development of women's football; and, three, the consequences for players, and for supporters of commercial, corporatised cultures within the AFL. I might now add three others: long-term injuries, particularly to the head; corrosive gambling culture funding the AFL; and the future of community football.
Unless the comfortable elites who run the AFL, and the supporters, who care far more deeply about the Australian national game, respond more seriously, the AFL has a major problem.
In the era of neoliberal inequality and injustice so does Australia.
Also read:
Why Hawthorn supporters boo Adam Goodes: a story of class and prejudice The Drum
Hawthorn racism review to allege that former coaches separated First Nations players from families and demanded a pregnancy termination ABC.