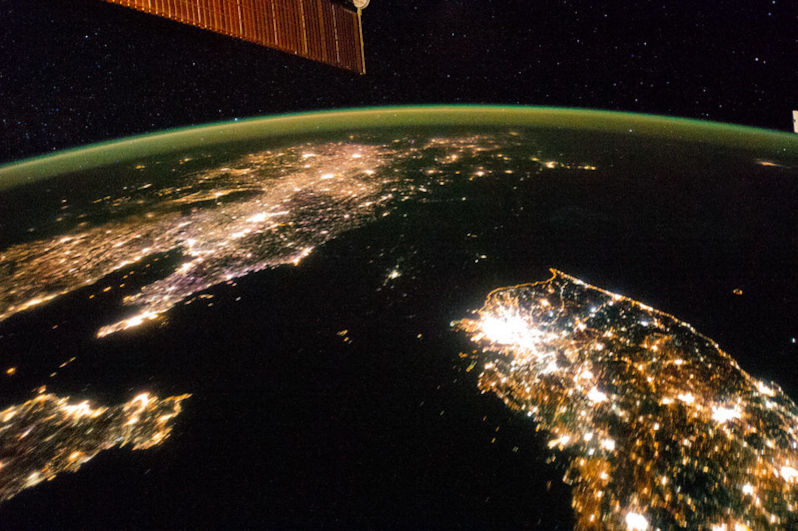 Uncomfortable choices between US and China; support for stronger Japanese military role; Marles moves closer to India; Myanmar military oppression worsens; South Korea joins space race.
The US and China are making competing demands on Asian nations, increasingly putting pressure on them to make uncomfortable choices.
This is the view, put forward in The Straits Times newspaper, by academic commentator Han Fook Kwang of the S. Rajaratnam School of International Studies, Nanyang Technological University.
Han drew his conclusion analyzing speeches by US Defence Secretary Lloyd Austin and his Chinese counterpart, General Wei Fenghe at Singapore's Shangri-La Dialogue. His article was part of the paper's wrap-up of the previous week's dialogue, a conference of defence ministers and officials from 59 countries.
Han noted a key plank of American strategy was to constrain China's ambition to change the international order by building on its network of allies and partners.
"This is a sound approach for a pre-eminent power," he said. "But it also poses considerable challenges to those countries…When your friendly superpower expects more from you to keep its competitor in check, your choices to act in your own interest might become more limited."
China's counter narrative was Asian unity and collaboration. It was an Asia for Asians: since we are all Asian brothers, shouldn't we fight Western domination?
"US-China tensions will increasingly make for uncomfortable choices for others," he said.
In another article, Ravi Velloor, a Straits Times associate editor, poured scorn on the idea that European and Asian destinies were closely intertwined. He noted, for instance, that The Netherlands' idea of a show of solidarity with Asia-Pacific nations was to send a frigate to the region once every two years. This caused sniggering among some in the audience at the dialogue.
The Straits Times also invited the ANU's Professor Hugh White to write about the dialogue. He said the conference offered opportunities for low-key encounters that might carry outsize diplomatic significance. It worked its magic again this year when Australian Defence Minister Richard Marles and General Wei had a hastily arranged meeting.
Relations between the two countries had been frosty for five years, ever since former prime minister Malcolm Turnbull used the 2017 dialogue to accuse China of seeking hegemony in Asia.
Beijing's concern now was to convince or compel Canberra to drop its opposition to China's ambitions and accept it will become the leading regional power.
"The fundamental question for Australia's new government is, therefore, whether it is willing to accept that Chinese power is something it is going to have to learn to live with," White wrote.
Jakarta Post backs stronger military role for Japan
Japan's Prime Minister Kishida Fumio gave the keynote address at the Shangri-La Dialogue and spoke about the sense of urgency he felt that Ukraine today may be East Asia tomorrow.
Japan would set out a new security strategy by the end of the year. "I am determined to fundamentally reinforce Japan's defence capabilities within the next five years and secure a substantial increase in Japan's defence budget" he said.
The Jakarta Post cautiously supported what it called the Kishida doctrine in an editorial during the week.
"Pros and cons ensued both domestically and regionally," the paper said. "It is very understandable that many of Japan's former colonies, especially China and South Korea, would oppose Japan's military re-emergence because of the traumatic past of Japan's imperialism.
"Their objections, however, will not stop Japan from building its military power, given its economic might and rising tensions in the region.
"So Kishida has just made the plan more transparent."
The time had come for Japan to play more transparent and accountable roles in regional and global security and defence. Japan ranked in the top 10 countries for military spending.
"For Southeast Asia, the rising military power of Japan can create a new balance in the tense military and economic rivalries in the region," the editorial said.
It added a caveat: "The Japanese government also has the moral obligation to convince the international community, including its neighbours, that it will never repeat the devastating mistakes it committed during and before World War 11."
Footnote: Kyodo news service reported Japan, South Korea, Australia and New Zealand were considering a mini-summit on the fringes of the NATO leaders' meeting in Spain next week.
"Leaders from the four nations are expected to deepen co-operation in realising a free and open Indo-Pacific and may discuss increased support for Pacific Island nations," Kyodo said.
Marles moves closer to India on defence
Australian Defence Minister Richard Marles says China's assault on Indian forces in 2020 that left 20 Indian soldiers dead was a warning we should all heed.
Marles visited India this week for talks with his counterpart, Rajnath Singh.
The Hindu newspaper reported that in a speech to the National Defence College Marles said Australia had stood up for India's sovereignty then and continued to do so.
"It is vital that China commits to resolving this dispute through a process of dialogue consistent with international law," Marles said.
Marles and Singh agreed in their meeting to find ways to grow connections between the defence industrial bases of the two countries.
India's military is a formidable force – the fourth biggest in the world, after the US, Russia, and China, the Times of India Reports.
Pakistan, India's other hostile neighbour, ranked ninth.
The Times of India story is based on the Global Firepower (GFP) annual review.
Although India is ranked just behind China overall, the report has a detailed table giving a direct comparison of the two countries' military assets. It shows India lags China on most measures, including annual defence budget, active military personnel, aircraft, armoured vehicles and naval capability.
But India is increasing its defence budget and putting more emphasis on domestic defence production. Which might be the point of the Marles-Singh talks.
Junta oppression even harsher
The Myanmar junta's oppression of its opponents is becoming even harsher. The Irrawaddy, the Burmese-exile news site, among other outlets, reported the junta had transferred democracy leader Aung San Suu Kyi from house arrest to prison, where she was in solitary confinement.
The website quoted a regime spokesman as saying she had been in a court in the capital of Naypyitaw on Wednesday, after which she was sent to the prison.
"The regime has held Daw Aung San Suu Kyi, who turned 77 on Sunday, under house arrest since the coup in February last year," the website said. "It moved her to an unknown location in Naypyitaw in April 2021…
"After her move to Naypyitaw Prison Daw Aung San Suu Kyi's ongoing trials will be conducted at a special court inside the prison."
The trial of detained Australian economist Sean Turnell will also move to the prison court, The Irrawaddy reported. Turnell, an adviser to Aung San Suu Kyi, was arrested after the coup and charged with violating the country's official secrets law.
The imposition of stricter conditions on the country's former civilian leader and her adviser follows a regime announcement that it planned to execute four men on death row, including two prominent political prisoners.
Frontier Myanmar, another exile news site, said at first blush executing political prisoner might seem unremarkable, given the military's other heinous crimes.
"But in all of these cases the junta has either completely denied committing the crimes, blamed them on the resistance or sought to justify their actions as self-defense," Frontier Myanmar said.
"By pursuing judicial executions, the regime would be openly and proudly killing in public view.
"This would indicate a new level of disregard for how it is perceived, both at home and abroad."
South Korea joins exclusive club
Next stop, the Moon. South Korea joined the space club on Tuesday, when it put a satellite into orbit 700km above the Earth, becoming, the Korea Times said, the seventh country to place a satellite into geosynchronous orbit using its own launch vehicle.
The paper said plans to send a landing module to the Moon by 2031, using a locally developed rocket, had gained momentum from this week's effort, putting a 1.3-ton dummy satellite and a smaller performance verification satellite into orbit.
In August, the Times said, South Korea planned to launch a lunar orbiter from Cape Canaveral in the US – the first Korean exploration of deep space. One of its tasks would be to look for potential landing sites for the Korea lunar module.
The Korea Herald said South Korea had now joined the exclusive club of spacefaring nations – Russia, the US, France, China, Japan and India. Since 2010, the country had spent 1.96 trillion won ($US1.52 billion) on the project.