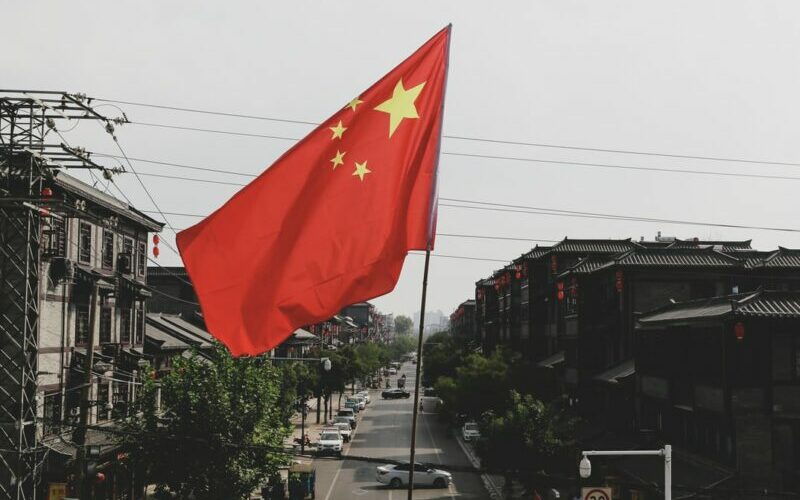 If it's true that Beijing is intent on subverting liberal democracies, why haven't Chinese agents of influence been exposed in Australia?
The withdrawal of the high-profile case late last week against nano scientist Gang Chen marks a significant setback for the United States' campaign to weed out so-called Chinese agents of influence and leakers of research to China.
The Australian media seems to have all but ignored this development, which has relevance to Australia's efforts to tackle supposed Chinese influence in universities and research institutes.
A US citizen since 2000, Chen was a leading researcher in his field at MIT. He was charged under the US' "China Initiative" aimed at curbing China's economic espionage. Since the campaign was launched in 2018, about 20 academics have been charged. There have been only a handful of successful prosecutions, mainly for grant fraud rather than spying or intellectual property theft.
Latest embarrassment
Chen's acquittal is the latest embarrassment for the Justice Department and the China Initiative. The program will now be reviewed, in response to Congressional concerns over numerous false allegations and racial profiling.
Similarly, the Australian government is investigating every agreement between our higher education institutions and Chinese bodies. It seems that so far, as in the US, what is involved is not "espionage" or being "recruited" by the United Front Work Department, but conflict of interest.
The China threat industry is forever restless (and largely unsuccessful to date) in its search for bodies. The most recent is the London lawyer who seems to have been channelling funds to a member of parliament. This, of course, is far removed from the world of espionage, notwithstanding what the tabloid headlines are saying. Her activities also don't seem to have been particularly covert.
Australia has had a single case in the five years since the China threat was launched in earnest. Senator Sam Dastyari was forced to resign from parliament under public scrutiny, demonstrating on the way through the robustness of Australia's democratic institutions to deal with these things.
In another high-profile case, police tipped off selected media to witness the "secret" raid on a member of the NSW upper house of Parliament. Despite the personal and reputational damage, he has never been accused of anything. One of his advisers had his phone and laptop confiscated at another location, but charges of improper behaviour have never been laid. He now has a case against the police over the matter in front of the NSW courts.
Another road to nowhere was when Australian Federal Police made an exhaustive raid on Chinese state media in Sydney in mid-2020. That time it was secret. The Chinese journalists were held for more than 10 hours and had all their electronic equipment thoroughly searched. Nothing came of it. But DFAT panicked and advised Australian media companies with correspondents in China to withdraw them all. Australian correspondents still work in China, but not with Australian-owned media companies.
No one should sensibly deny that China is seeking, by sharp and soft power, to influence politics in the West. But so are many other major states. The top three for funded junkets provided to Australian politicians are Israel, China and US.
The problem with the China threat industry is that it is based on a "revealed truth". Having seen the truth, it is not permissible to question the fundamental premise that not only is China an evil state determined to undermine liberal democracy at every turn, but that it has the capacity to do so and succeed. My recent book in part addresses the conflation between intent and capacity to execute.
Because of this "truth", Defence Minister Peter Dutton could say unchallenged that the hacking of the prime minister's WeChat account was state-sponsored. It may or may not be so, but it is a serious allegation by the minister. We seem to be heading for fact-free defence policy.
The revealed truth underlies the widely questioned Australian Strategic Policy Institute report on Beijing's treatment of Uighurs in Xinjiang. No doubt bad things have and may still be happening to some members of the local Muslim community. And because of Beijing's lack of transparency, especially its refusal to allow unescorted visits by foreign journalists, it is difficult to know what is going on.
The China threat industry, however, presents the treatment of Uighurs as if it were some generalised attack by the Chinese state on its Muslim minorities. It is taken as a given that "cultural genocide" is a policy of Beijing, never mind the fact that many Uighurs live outside the border areas of Xinjiang and their religious and social life continues.
Many major cities in China have substantial Uighur and other Muslim communities. Uighur language is seen on signage for restaurants, and mosques are open. On any day, visitors to Beijing's Niu Jie (Cow Street) can visit mosques where the faithful are praying and eat in Uighur restaurants, announced in Uighur and Chinese script.
It is typical of the China threat industry that extreme interpretations of events occur without reference to facts that would provide balance and context. It is enough to believe in the evil intent of the Communist Party of China. Everything else follows from this presumption.
We have seen this with the just concluded review of the Port of Darwin lease. It went without any need of evidence that this lease was a threat to Australia's national security. Despite the Defence Department raising no objections at the time, and now under enormous pressure to review its earlier position, it has again found it is not a threat to Australia.
For the China threat industry, however, one response has been to assert that the Defence Department was covering up an earlier mistake. This is an unfair slur. It is also out of touch with current politics in Australia. Many politicians, especially the current Minister for Defence, would have been delighted if the lease had been withdrawn and the earlier decision overturned.
Fortunately, we have transparent processes in Australia that can be appealed in the courts.
This article was first published by The Australian Financial Review and is reproduced with permission.