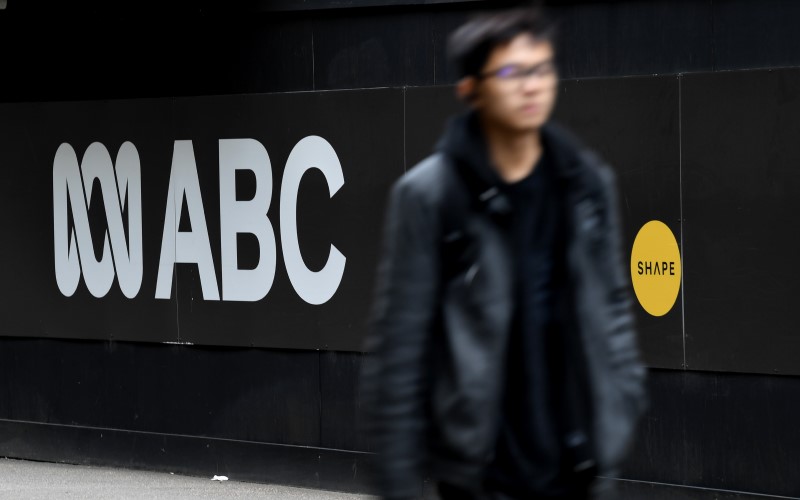 The national broadcaster requires structural and funding reform — but these changes must follow informed discussion and cannot be decided on a tribal battleground.
Despite scores of newsletters and a petition or two, the ABC's friends have very little to show for their decades of campaigning. They cling to the idea of an ABC that, frankly, never was and never could be in a digitally disturbed media environment.
The other side of the argument is not so much radical as lazy. Institute of Public Affairs-linked authors Chris Berg and Sinclair Davidson wrote in their 2018 book Against Public Broadcasting that the ABC "should be given away to Australian citizens or group of citizens on some pro-rata basis — equal shares per head, or share of income tax paid, or welfare benefits consumed, or any other formula deemed equitable and politically palatable." That's more a scribble on the back of an envelope than a coherent proposal.
Something must change in this "debate".
The direct granting of funds by the federal government, long contentious, is now yet another tribal battleground of what passes for Australian political discourse.
What's lacking is any substantive debate about how the funding model might better fit the 21st century and what kind of public media Australia needs or deserves.
The Kiwis are onto it — #nosurprisethere.
"Government is committed to ensuring public media is fit for the future and able to thrive and adapt amid the changing media landscape." Those words from NZ Broadcasting Minister Kris Faafoi launched a yet-to-be-resolved discussion about re-imagining RNZ & TVNZ.
Any "merger" would involve melding a resolutely non-commercial radio operation with a state-owned enterprise funded mainly by advertisements. Almost $NZ1 million has been spent on preparing a business case. Now THAT'S a grown-up discussion!
While Australians should keep an eye on developments across the Tasman, they should also inform themselves about existing examples of tried and tested funding models. If nothing else, they reveal there are myriad ways of paying for public media.
There is a mixed model of licence income supported by commercials for radio and television in Ireland and Croatia, while Canada's CBC gets direct federal funding and supplements its income with ad breaks on some of its services.
Then there are jurisdictions, such as Italy, Serbia and Portugal, where a tax or fee is levied on existing service fees, such as electricity bills.
Finland's YLE gets its money direct from individual taxpayers, with payments assessed on a sliding scale.
In the Faroe Islands, population around 54,000, its public media gets cash from licence fees, commercial income and a bingo competition called "Gekkurin" (The Joker).
The USA's NPR and PBS, which emerged from educational institutions, have developed a funding structure based on sponsorship, audience membership fees and state and federal government support. In that order.
And then there's the UK. The BBC is still largely paid for by an annual licence fee. Commercial TV, formerly a highly regulated version of the BBC with ads, must still meet benchmarks for local news and general programming. Media in indigenous languages, such as Welsh and Gaelic, are mainly funded by the BBC, although Welsh-language channel S4C does carry commercials and sponsorship.
There are many stories in the "naked city" of public media; these are just some of them.
So what funding system would be the best fit for Australia?
It has to be bespoke — no carbon copy of Finland or NZ or anywhere else.
And that is as much about structure as it is about dollars and cents.
The ABC is a top-down national broadcaster that pays decreasing heed to the needs of individual states and territories. Playlists are centralised for local radio, program templates travel across borders, and television, apart from the 7pm news and some sport, is nationalised. That doesn't suit a "big country".
A one-size-fits-all may make sense on the balance sheet, but it does not serve the public.
So, how might a really reformed ABC look like?
Here's a notion: Agreed core services — emergency broadcasting, news, public affairs, children's content and education — would be enshrined in legislation. The Commonwealth would pay for these services with, possibly, some additional cash from state and territory governments. In other words, a no-frills, black-and-gold ABC on which to build.
And who would decide what these core services are? How about "a citizen's assembly" or an appointed forum? That would remove much of the party politics.
In addition, the feds would provide significant funds for public interest content creation that are contestable by all outlets, public and commercial. This would support drama, documentaries, arts programming, sport and entertainment.
There would also be tightly limited sponsorship of some output — major events, concerts and live sport. The arts may be the place to start as it is an area long neglected by commercial media and increasingly sidelined by the ABC. It has been done before — "Esso Night at the Opera" redux anyone?
And finally, the audience's support would be sought with memberships offered on the NPR/PBS model.
True reform of public service media must be approached with an open heart and a sense of daring. It is no place for Pollyannas or ideological purists.
For 90 years the ABC "house" built by Charles Moses and his ilk has been endlessly redecorated, renovated and rebuilt.
Now is the time for the house to be demolished and a new structure erected. It's time for change.
"… change is neither good nor bad, it simply is. It can be greeted with terror or joy, a tantrum that says 'I want it the way it was', or a dance that says, 'Look, something new!'" – Don Draper, Mad Men.